Parenting Wars
Kidpreneur-Make your kid an Entrepreneur
Create billionaires future for your kids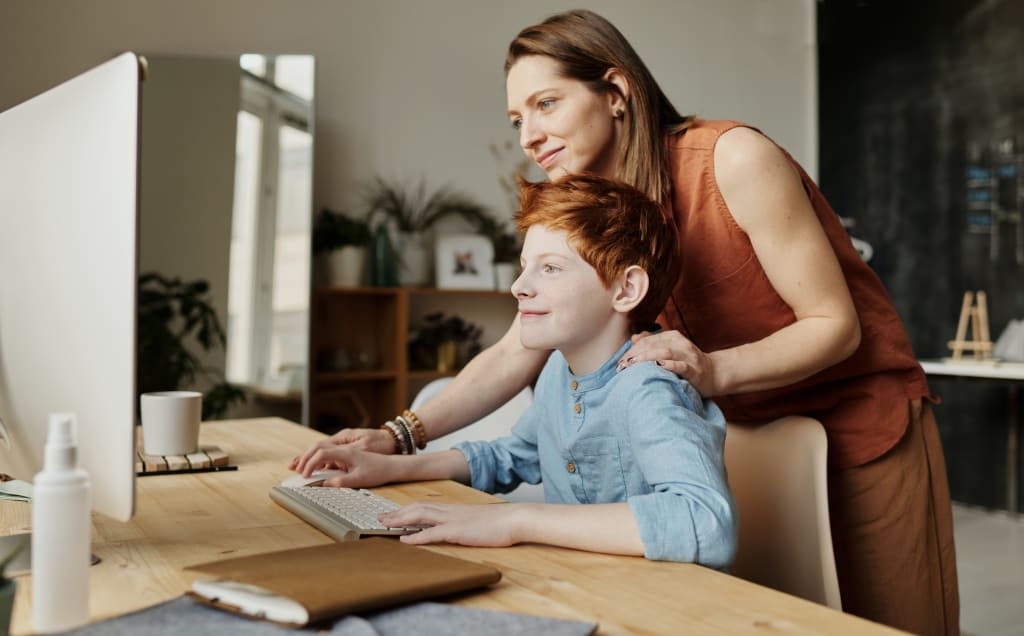 Many adults realize that only if their parent were supportive enough, they could have done a lot more than they can even imagine today.
Don't let that happen to your child. Educate them with the world reality and teach them the skills like people skills, communication skills, how to think out-of-box, how to be creative and innovative, and what does that mean in today's world.
Test their skills, try to identify their niche, make them realize their niche, and encourage them to take it forward.
Support them to create opportunities for themselves, make them create their vision, and work towards it.
HOW TO DO THAT?
1. Help them understand their own value
As a child, your son/daughter can be having a tough time identifying themself when other kids are not being nice, bullying, and not respecting them. Most times this childhood trauma takes a stronghold of mindset and they never able to recover from it.
Make them understand their own value, even when no one feels they are worth something. Teach them in finding their own strength and weaknesses and also how to use them in different kind of situations.
Teach your kid how to learn and practice to become an expert in their niche.
2. Help them develop skills
Irrespective of your child's area of interest, there are some skills everyone must learn like "How to learn something?", "People Skills", "Communication Skills", etc.
These are the skills you require to live a life and to create authority for yourself. No only your child, but if possible, you can also take part and learn them step by step.
3. Help them create a vision and create the success path accordingly
According to your child's area of interest, you can encourage them to go deeper and learn more. As they will start understanding the concepts and relate to the existing growth, and their creative and innovative eye will start opening.
This is the time when they will need you the most, they will just need someone to believe that their vision can come true if they work towards it with focus and dedication.
4. Help them learn about the career quadrants
As our parents told us that job is a secure way because of which you might have had a hard time developing your mindset towards business and investing.
You don't want your child to have a hard time figuring that out. Teach them to fight with challenges and get what they want. Don't teach them to run away and complain.
Remember, your child will follow your footstep knowingly or unknowingly, so whatever you teach them- make sure you first do it and teach them with an example.
Make them understand that their career is not just meant to do the job. Job is just practicing and getting better at things they like.
The career quadrant journey goes like:
Job: Practicing skills and getting better
Self-employment: Creating side-hustle while you are doing a job to learn about business
Business: Creating multiple incomes stream, with a vision to convert your side-hustle into a business empire
Investor: Once you are at a stage where you have created many successful income streams, now you are ready to understand and invest in other business
5. Help them understand the terms like business, money, goal, vision, and related terms
You need to make sure your child learns about the teams like money, business, sales, goal, vision, planning, and discipline.
Today, many people not getting anywhere because their mentality is built against the growth. They do not understand what the above terms mean and how to use them in practical life.
For example, many people struggle throughout their life even when they have the exceptional skills to grow, believing that they are not someone who can make change happen.
This all fuss is because of the mentality they have built through the people around them and their unacceptable responses.
Many people say money is not important, yet they starve to death because they can't afford two times meal for their children. But again, there are people who live to just earn money and do nothing with it.
So there are two sides to everything, you must teach your kid what they are, what to learn from it, and how to use it.