Just A Girl Who Should Have Been A Baroness...
What happened to the male lineage of the de la Poers?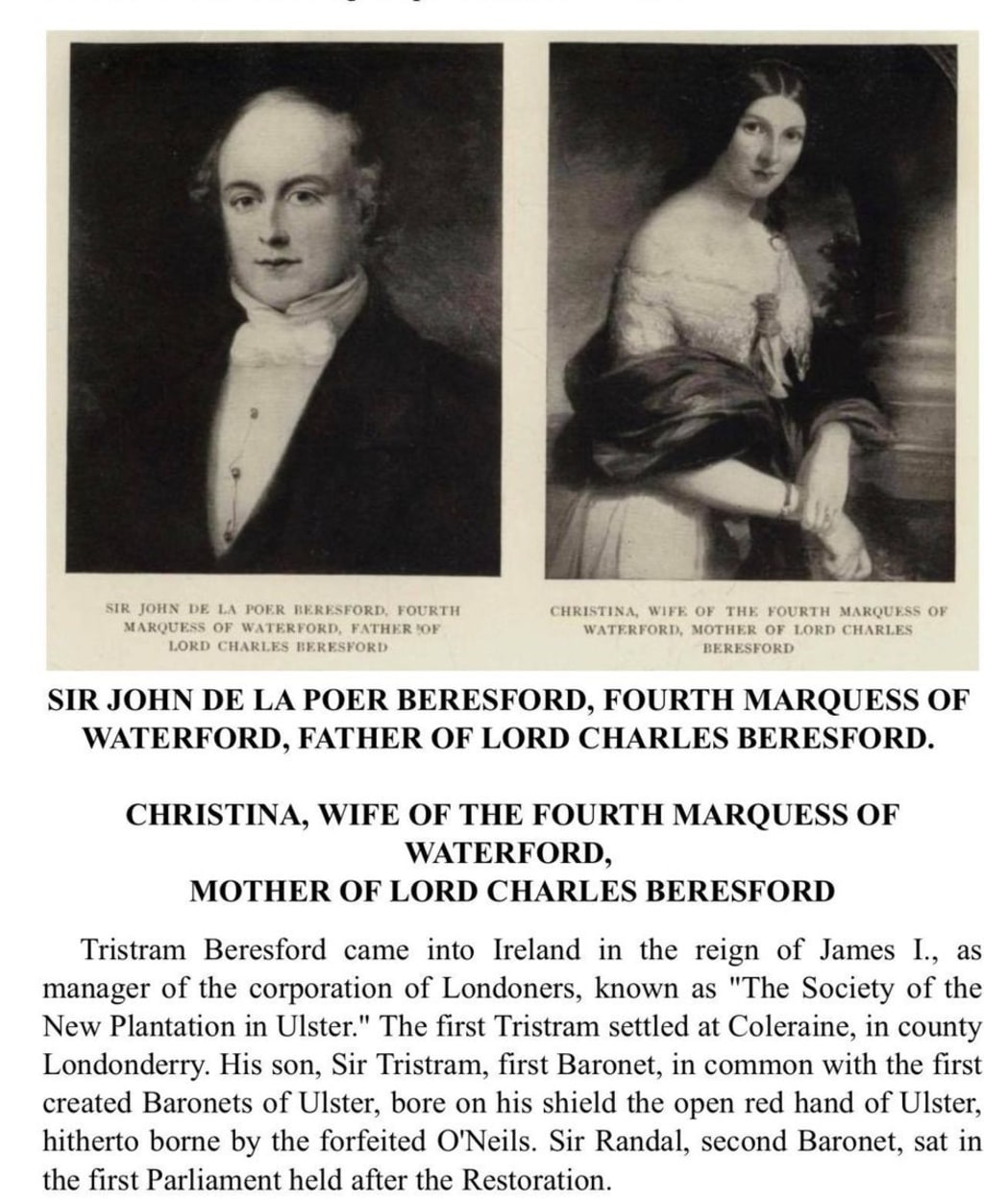 Anyone who knows me knows that I love genealogy & I definitely love a scandal. There is nothing like the thrill of discovering a whole new branch of family when you're researching history. You cannot help but be sort of sucked into a parallel universe when you are on a website like Ancestry.com clicking on each potential new family member's name. For me, it is almost tangible that deep sense of longing that overwhelms me as I believe there is something truly intoxicating about placing yourself in the midst of history.
Piecing my family's story together has been like solving a mystery with each puzzle piece delicately placed upon what I call my "ancestral board". Jigsaw by jigsaw, I find more questions, or what seem to be the beginnings of a new mystery rather than a definitive answer to an overall collective genealogical landscape. One cannot just cherry-pick information; one must cross-reference every morsel of information that comes one's way & that information is digested rapidly as one digs deeper & deeper into the annals of history.
I expected my Prussian ancestry & I expected the inevitability of Scottish & Welsh heritage pushing its way through the breadth of time, so color me rather intrigued to find out that I am actually of Norman (French) descent. This is not an anomaly by any means but, in the 1600s, this places my family among a rich tapestry of Irish nobility & takes this writer to the Curraghmore Estate in the County of Waterford in Ireland.
Naturally I was a bit skeptical because I thought my Irish ancestors were farmers & laborers…learned yes, but, within the research that I had been doing, I never imagined that my dogged desire to feel a sense of belonging would lead me to my 13th Great-grandfather John Joseph, 5th Baron of Curraghmore. I thought, certainly I had gotten something wrong, after all, Ancestry.com is not the most reliable source if you are not cross-referencing your family tree. Little did I know, that was barely scratching the surface. I would come to discover that my grandmother's family was not only French but, the direct descendants of the de la Poer lineage who were tied to the Earls of Ormond, an ancient Norman dynasty that settled in Ireland. Again, mind blown.
Had I made a miscalculation? Had I gotten the wrong family member? And then another bombshell: I find out we are not only of Norman descent but, my grandmother's original family name of Kenney was not even Irish, it was actually originally spelled Kinne & of Flemish origin. I thought, this must be a mistake, surely. 🧐 I have always concentrated more on my father's German ancestry having studied the language & history for over two decades now. Irish royalty never even hit the out skirts of the wildest machinations of my mind. And French & Dutch ancestry? No, as natural as that conclusion may seem to the learned scholar, for the average layperson, we tend to go off of what our parents & other family members tell us about our family origins. In fact, to my knowledge, my grandmother's family were Irish & Scotch bootleggers, who had moseyed their way on over to Idaho & Montana. I was not expecting to be a part of a royal Irish-Norman family who reigned for over 500 years!
So then, why am I not a baroness people? Apart from the obvious that titles are given, etc., well, the de la Poer's story is one fraught with challenges & change. The 5th Baron who, after struggling with lunacy, leaves the barony to his son Richard. Some years later in 1690, Richard is accused of the seditious act of treason. He is sent to the Tower of London by order of the privy council on October 9th, & unfortunately it is there that he would later die on October 14th.
As you can imagine, things were looking a bit bleak for the de la Poers when the barony was handed down to Richard's son James the 3rd Earl of Tyrone & he was left with no male heir having had just one daughter Catharina "Christina" de la Poer. It is she who, in 1717, would make a plea to the king for clemency for the family during the Cromwellian years. Christina pictured here, marries Sir Marcus Beresford (also pictured above) & by all accounts, this saves their title & seems as though this has paid off for the Beresfords as they are still alive & well today roaming around the Curraghmore Estate.
As for the male lineage, my grandmother's family-the 5th Baron John de la Poer (Power)-along with his lovely wife Lady Ruth Baroness de la Poer Curraghmore Pyphoe, made their way over here to British Colonial Virginia & both lived into their 60s. Their great great-granddaughter would go on to marry Capt. John E. Barnett, a Quaker deacon & Capt. John's daughter would marry into the Kinne family who would eventually change the spelling of their name two more times from Kinney to my grandmother's last name of Kenney (my grandmother being Betty Jean). My great grandfather George Kenney would marry Lois Edith Robb, granddaughter of Mormon pioneer John Austin & also a family of some distinction in their own right. My great-grandparents would homestead in Idaho Falls, Idaho & eventually make their way over to Big Horn County in Montana with their two children.
How stories get lost within families throughout the centuries, whether through reasons that are shaped by intrigue, shame, pain, or immense loss...we all share a common thread: history & history is cyclical. In future I hope to visit the places where my ancestors once lived their remarkable lives. In the meantime, visions of Waterford, Ire. will dance in my head.
#IrishRoyalty #historymatters #deLePoers #CromwellianScandal #JustaGirlFromMontana #KenneyClan #bootleggers #Barnetts #HeavyFamilyHistory #ViveLaRésistance #ICannotSpeakDutchYet #Ormonds #Butlers #FitzGeralds
grandparents
About the author
I'm a writer who truly enjoys history, genealogy, & bringing truth to light. Real journalism is about research & the guts to tell the truth at all costs.
Favorite subjects of study include: Female health rights, genealogy, & royal legacies.
Reader insights
Be the first to share your insights about this piece.
Add your insights