Jen X Journal
A midlife female member of Gen X begins a blog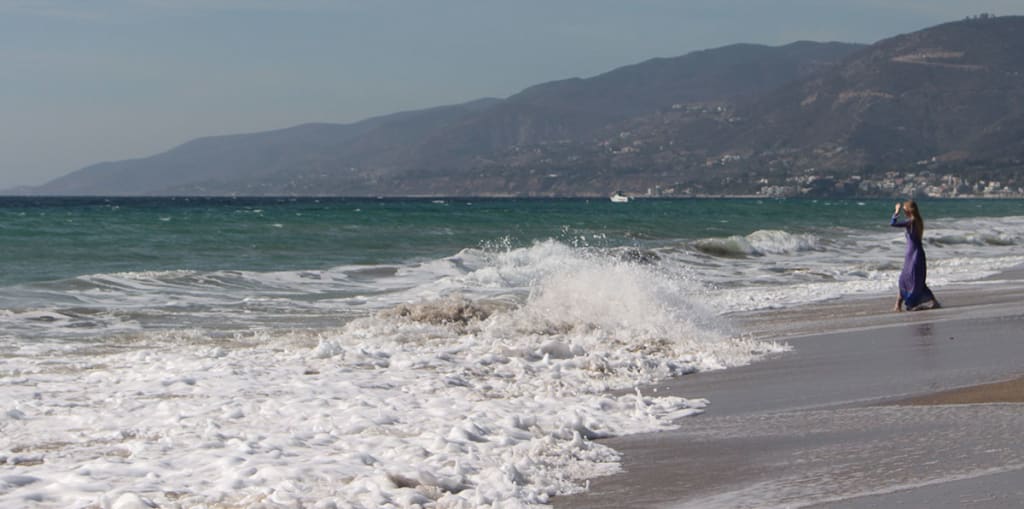 So begins the online journey of a midlife woman…
In the beginning, life was easy. Very easy. I had two wonderful parents and wanted for nothing. Times were simpler back then. There was no (gasp!) internet, no technology the way we know it today. The needs of my family were less as was the drama that later ensued.
Then things changed. My father rose through the ranks of his company fairly quickly. As he did, his time at home and patience for kids was limited. My mother, a stay at home wife/mom, rose through ranks of her own making pretentiousness an art form on the way. Time went by and they managed to successfully raise two children whose thoughts and decisions were for the most part dictated by their parents and the proper social circles with whom they were surrounded. Then there was the black sheep.
Much to the family's frustration, one child did not grow up like the others. Always the misfit, she just did not succeed in growing to be as narcissistic and self-absorbed as her sister. She questioned her family's way of living, longed for her own identity and ended up finding herself at odds with everyone around her. So she did what all good misfits searching for something do and moved to Los Angeles because, you know, there are NO narcissists and self-absorbed people there. (If you don't get sarcasm, this blog might not be for you.) There she, or I if you hadn't yet guessed, was able to run with all of the other free spirits trying to find their way.
LA was everything you hear – the celebrities, the Sunset Strip music scene – everything you could imagine in your best dream and your worst nightmare all rolled into one. It can be the ride of your life and the cause of your death. Wherever you live within it, once LA gets in your system you never really get away. It's like heroin. It remains in your system and makes you stay long past the time has come to move on to a better life. If you do get out it will always be a part of you and you will have been a part of something a non-junkie could never understand. If you do escape the 'Lost Angels', eventually you will look back and smile. Time has a way of fading bad memories, leaving only the good ones (and there were plenty of those too) as tales to be told. That's what I hope to do.
Nowadays I am living two very different adventures at the same time – a life abroad and a thing called parenthood. I live in London. Yes, London in the UK. Across the pond from where I began so they say and again it is everything you imagine. Married now I have a whole new family with the greatest husband and in-laws anyone could have hoped for, especially me. I have two fur baby cats each with their own very distinct personalities and a step-daughter that lives with us every other weekend. On the weekends we don't have our step-daughter we explore the city and all it has to offer. We travel whenever we can. Our friends are from all over the world and it has been a treat to learn about each of their cultures and perspectives on life – so different, so beautiful, something to be celebrated and always something to learn.
This blog might not be for everyone. Not every midlife woman will be able to relate or see the world as I do. It might make you angry, you might think I am stupid or weird or have delusions of grandeur (hell you'd probably be right 😉 ). You might not even believe some of the things I say and who knows, you might be right. I might be using poetic license. The idea is, however, to reach those of you who might be able to relate. I always find it comforted when someone says something that I have thought but never expressed. It makes me feel like I am not alone in this world. I hope I can do the same for some of you. If not, well, maybe I can keep you amused for awhile.

Jennifer Pike
I am a Gen X woman now finding my way through midlife. Fortunately, Gen X has redefined what that means. Here I will share my nostalgia for the past, my experiences in present time and my perspective on it all.
See all posts by Jennifer Pike →
Staying at home each & every day to be there with your children as they learn and grow sounds absolutely amazing in hindsight, right? Absolutely! Who wouldn't think that it's just living the dream?! But what the world fails to disclose is the truth behind being a stay at home mom..

11/18/2020 So, grandma (81 this year) has been up my ass about keeping a journal of everything that is going on right now so here goes. Amelia is 9 and in 4th grade, Raynen is 5 and is in kindergarten and Rj is 3 and is home with me. We live in fort lee right now and my husband, Bobby (30 this year) has just had his 3rd spine surgery and now awaiting the promotion board (he is in the army) and finding out when we will be moving. I am 26 credits away from my BA in history. The coronavirus pandemic has been a pain in the ass and the 2020 presidential election was a complete dumpster fire. Yay 2020 and the best part was carol baskin and the memes from that world.

It was early October, and it was finally time for my long-awaited moose hunt. I had waited ever since I was a little girl for this opportunity, and it was finally here. So, my father, the one that looks after me, and I packed up our stuff and left our city in Alaska. We were heading to a place called Bethel, AK. After a six-hour long drive, we made it to our hunting unit. It did not feel like home to us but it was warm and cozy, like my bed at home.

As your parents age, you're probably spending more and more time caring for them. Even if they're still in good health, you may need to help them live a healthy lifestyle. Your parents may need help with everything from their health insurance to their diet. To avoid caregiver stress, taking care of yourself is also essential.

Staying home, reducing stress, and taking care of ourselves, both mind and body are more important than ever. That's why from beauty and personal care to everyday essentials and home cleaning – we've got you covered. "Avon"

Growing up, I loved the Wizard of Oz. There was something magical and timeless about the Yellow Brick Road and the passion of Dorothy to find her way home, Scarecrow to find his brain, Tin Man to find his heart, and the Lion to find his courage. All to find out that the man behind the curtain was just a man, whose hope and wisdom fulfilled all desires by encouraging everyone by exploring their own virtues.