Infinity + 99
A Tribute to my Mother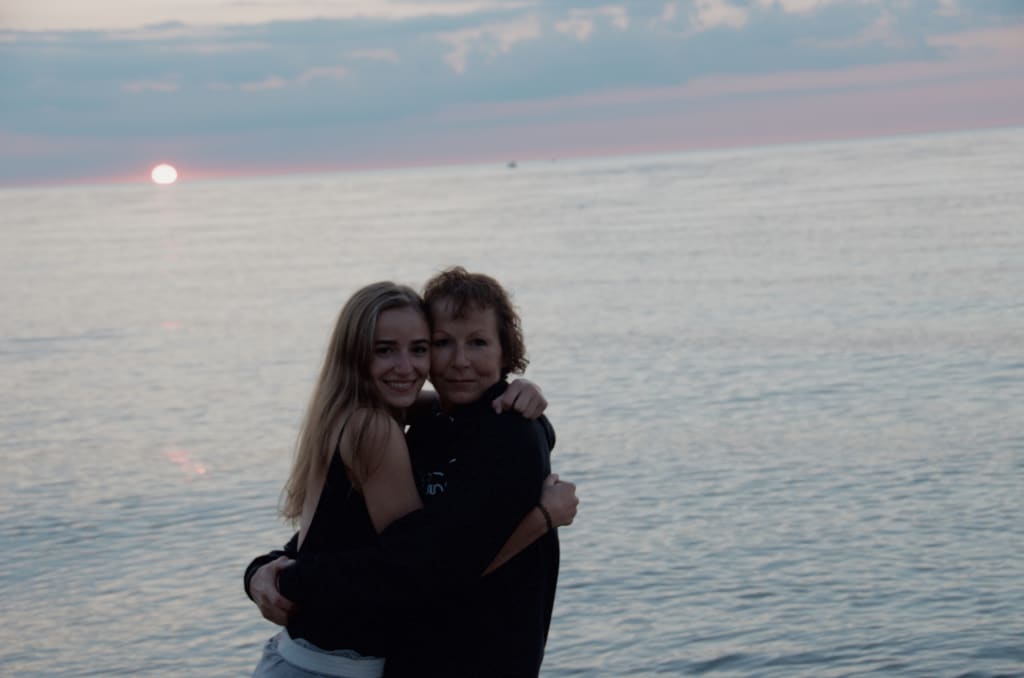 It would be nearly impossible to list everything my mother has taught me into one short story about her. My mother is a lot of things; my best friend, my go-to for advice and comfort, and my role model all packed into one. Ever since I was a little girl I've been looking up to her. Similarly to the love she gave me, the lessons that she taught me are infinite.
My mother and I shared an unbreakable bond. She was a special kind of person, and it made her an even more special kind of mother. Everyone around her recognized that she was different. Being loved by her was like being encapsulated in the warmth of the sun. You could feel her love radiate out of her and into you. She felt like home.
As a child, she used to tuck me in at night. We would go back and forth saying, "I love you", and "I love you more". Eventually, she rebutted with, "I love you infinity". Because I was so little, and the biggest number I knew was 99, I yelled back, "I love you infinity+99". This was the largest measure of love that I could think of. "I love you infinity+99" soon became the way we said I love you. It was special. It was our thing.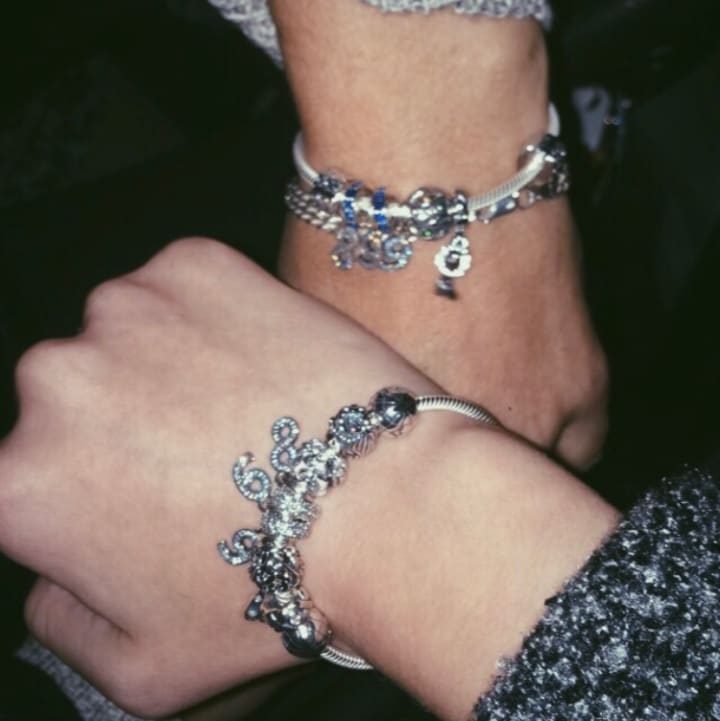 Aside from being a mother, she was an artist, a photographer, and a lover of animals. Creativity flowed through her. Some of my best memories of her are painting together. I would get so frustrated with my paintings, always worried that they weren't perfect enough. But not my mother. She went with the flow, embraced the mistakes, and ran with them. So calm and collected, not worried about the end result, and instead just enjoying the process. She did this with more than just painting.
When I was still just a young girl, she was diagnosed with stage four breast cancer. For years, she fought as hard as she absolutely could to stay with us. She endured surgery after surgery, chemotherapy treatments, radiation treatments, and constant visits to the doctors. I went with her sometimes, just to keep her company. I remember being in the hospitals and thinking, "This is so depressing". Watching all the cancer patients receive their treatments and being stuck inside a dimly lit hospital on a beautiful day. Aside from the hospital itself, the physical effects of the treatments she was on put her through hell and back. But even with all of these things combined, I never once saw her feeling sorry for herself. While she had every right to, she rarely sulked or despaired over her disease. She never said, "Why me?". Instead, she got up every day with a smile on her face, ready to pour all of her love and light into the world.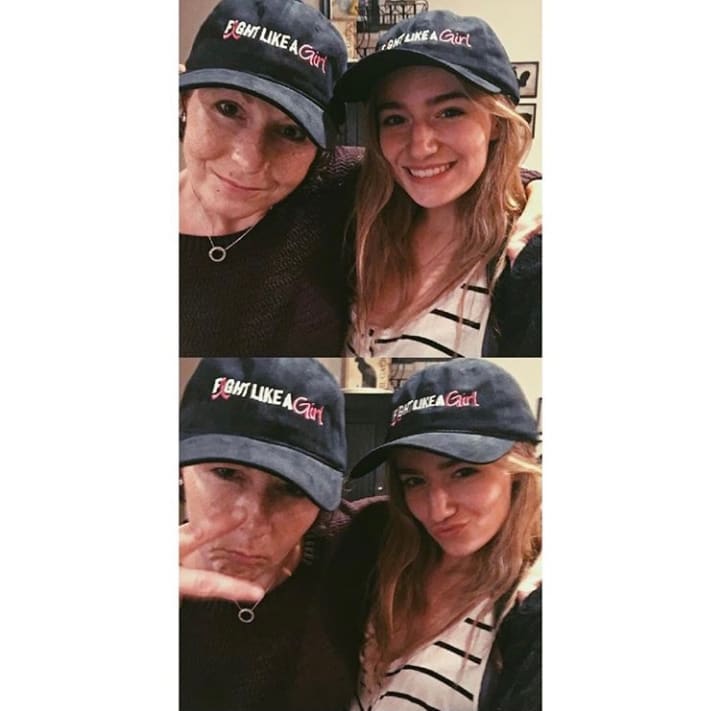 Unfortunately, my mother lost the battle to her disease in 2017, when I was a senior in high school. Losing her felt like a hole was punched straight through my heart. How do you carry on after losing someone so important to you? But everything she taught me has stuck with me. Her positive attitude and constant love for life despite all the hardships she had to endure, have immensely inspired me. She taught me what it truly means to be strong. To be going through so much, but still be able to live in the moment and appreciate how beautiful the gift of life is. While she was taken from this world too soon, I do not doubt that she lived a full and happy life, and appreciated every single second she had here with us.
After she passed, we found a document she had written outlining some of her thoughts and feelings. She wrote,
"I have my 5 senses. Sight, hearing, smell, touch, taste. What a beautiful thing. I am walking and breathing and enjoying my time here. When I get scared I remind myself that I have right now, this moment, and that's all any of us really know we have".
Similarly to her paintings, she didn't worry so much about the end result in life. Instead, she enjoyed the process. So I guess that's what my mother taught me. To let loose, to not be afraid, to appreciate the small things, to live in the now, to be spontaneous, to love wildly and passionately, and to enjoy the hell out of life. But maybe most importantly, she taught me what it feels like to be infinitely, unconditionally, and endlessly loved. For even in her absence, her love still radiates throughout my life, and that is perhaps her most important lesson of all.