How To: Stock up for Baby on a Budget
This article will give you tips and tricks to get the most bang for your buck!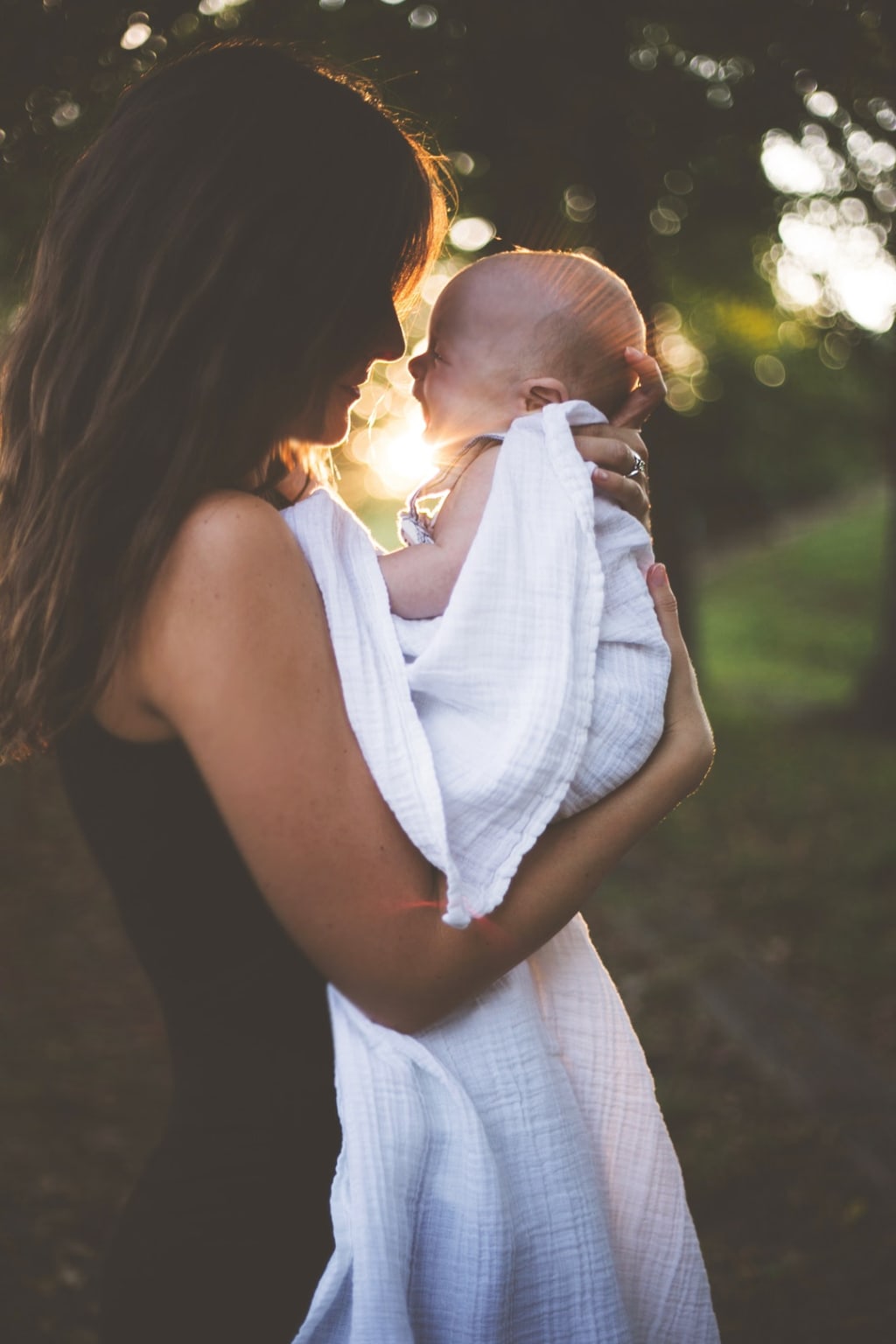 Photo by Julie Johnson on Unsplash
So, you're pregnant. You want to make sure you have everything you need for that precious bundle of joy, but you're worried about the cost. Raising a baby not only takes a lot of your time, but it also takes a lot of money and knowing how to get all of the essentials for cheaper is very important. In this article, I am going to show you a few tips and tricks on how to get the most for your money when it comes to stocking up for your baby.
When you think about all the things you'll need for your baby, it might seem overwhelming, but the sooner you start stocking up, the easier it will become. When I was pregnant with my now two-year-old, I felt like I wasn't ready because I didn't think I had enough diapers, I KNEW I had enough clothes, but I also knew I spent way too much money and I could have saved a lot more. I just didn't feel like my son had everything he needed to get started in this world (he did, but as a new mom, that's how I felt). This time around, I know what is most important and what I can do to save a few bucks. That's why I want to share my tips and tricks with you, so let's get started!
Discount Stores. Shop at different discount stores. I am always finding clothes at TJ Maxx and Marshall's for my son at discounted prices. I find name brand clothes for at least 1/3 of the price. I remember going in there one day looking for new short because you know, kids outgrow their clothes in the blink of an eye. I saw an outfit that retailed for $70 and was on sale for $13. That's a great deal and I knew I liked the brand because I signed up for KidBox and actually got a similar outfit from the same brand in our Fall box, but he had outgrown it. I honestly loved the pants that it came with, so I decided to grab it for the $13.
Shop Clearance. If you're not really worried about name brand clothes (I'm not, but I also sometimes like to splurge on my son), you can search for clearance sales at places like Carters, Target, Wal-Mart, etc. I usually go during the clearance sales for the season that just passed and then stock up on clothes for the size he will be when that season comes back around. Sometimes these stores even have diapers or swim diapers on clearance. I would also suggest checking out Amazon and Ikea for bigger items you'll need such as a crib and changing table to see if they're running a sale or if there are any on clearance.
Use Coupons. Now, here is where I get excited. I have been couponing for almost two years now, for things more than just my child. But I get the most excited when I find a really great deal on baby/toddler items. It might not seem like much when you use a $2 coupon on a pack of diapers, but if you think about how many packs of diapers you will buy, you'll save hundreds of dollars.
Shop Sales. This one goes hand-in-hand with using coupons, but also can be a standalone tip. If a pack of diapers is originally $12.49 and a store is running a sale for $8.49, you're automatically saving $4 on one pack without even using a coupon. BUT if you want to save more, definitely use that $2 coupon. I would like to share an example with you of a really good sale I've seen a couple times at Rite Aid. Just like the above example, diaper are originally $12.49, they were on sale for $8.49. Then, they had a promo that when you spend $30 BEFORE COUPONS, you get $15 in bonus cash, which is the same as cash, just only used at Rite Aid. If you purchase 4, originally, that would be $49.96, but with the sale, it goes down to $33.96. If you use 4 $2 coupons, it will bring it down to $25.96 before tax. That's what you'd pay out of pocket. But you'd get back $15. Rite Aid usually does where you can earn the bonus cash twice per account. So, if you do a second transaction, after coupons, it will be $25.96 again, but you can then use that $15 you got from the first transaction making it $10.96 out of pocket for the second transaction and you'll get back another $15. So, total out of pocket for 8 packs of diapers would be $36.92. For each pack, that would make it $4.62. That is a total savings, with sale, coupons and bonus cash used of almost $8 per pack of diapers! That's HUGE when you think about it.
Get Smaller Packs. This one might not make sense, but if you're using coupons, it's definitely the most practical. When you have a $2 coupon, it's more cost effective to buy a smaller pack of diapers because you'll technically save more. Each diaper in a larger box I around .25 and each diaper in the smaller packs, is usually .13-.18 depending on what size you get.
Stock Up As Soon As You Can. If you can, start stocking up as soon as possible. When I had my son, I felt like I was not ready for him. I only had a few packs of diapers, his crib wasn't up, his changing table wasn't even ready. I didn't even actually have a changing table, we were using a cube organizer.. I felt so unprepared. With this baby (I'm 14 weeks pregnant as I type this), I am going to start stocking up as soon as I hit 20 weeks and know the gender. My biggest advice on this topic, is get clothing from newborn (not many, they grow fast) through 18 months (that way you have clothes from the time they're born through 18 months ). Then, you can start using tip number two and start shopping clearance! Also, get diapers ranging from size newborn (again, not many because they grow so fast) through size 4 or 5. My son was in size 4 from the time he was 6 months until he was 19 months and we started potty training. Now, we just use pull ups for naps and bed time and underwear during the day. I literally used size 4 the most, so this time, I know that's what I need to REALLY stock up on.
I really hope these tips and tricks will help you to save as much as you can before baby gets here so you don't have to stress later on.
If you liked this post and know anyone who is expecting, feel free to share it to Facebook, Twitter, or pin it on Pinterest.