How to Make a Cleaning Basket for Your Kids
Everything You Need to Make the Ultimate Cleaning Basket for Your Kids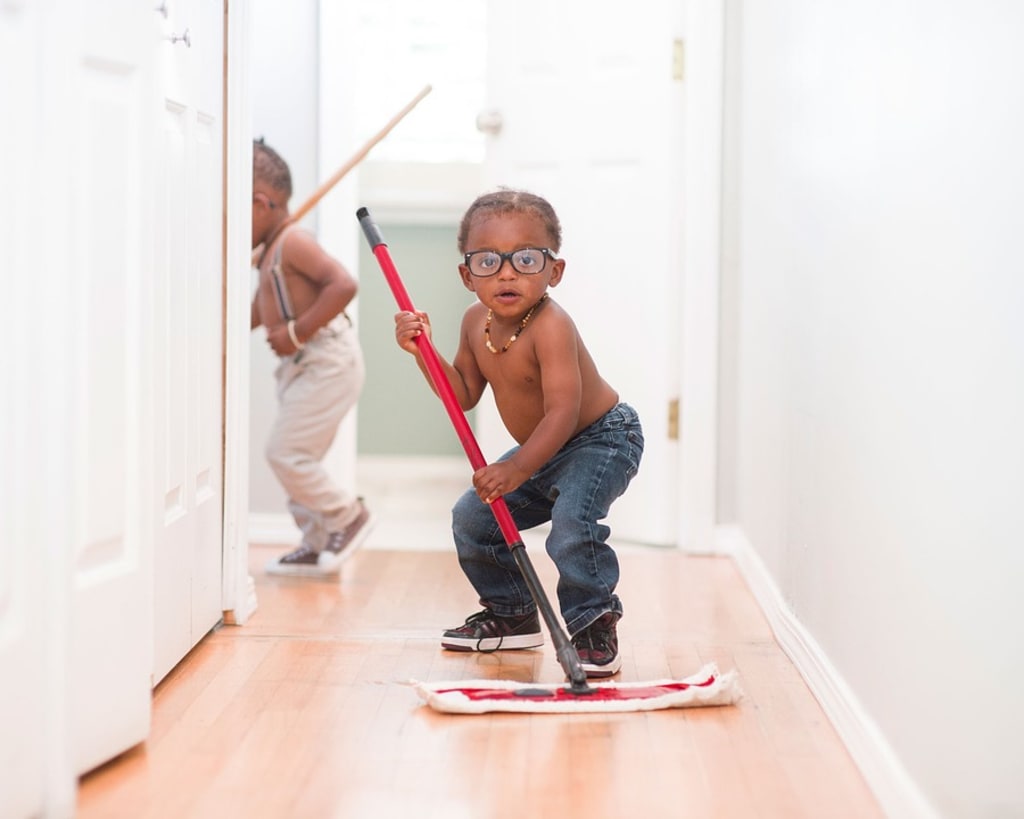 Are you looking for a way to include your kids in the household cleaning but you want to make it fun for them? Well, you're in the right place. Whether your children are five or 15, you can do things to make cleaning more fun and exciting. Of course, when they become around the age of 15 it comes to be more of a chore, but that doesn't mean it has to be boring and unentertaining.
Today, I want to show you how to make cleaning baskets for your children. This way they can be involved in the household cleaning, and be excited about it at the same time.
What do I need?
The first thing you need for this project is a small basket or a small shower caddy. I recommend that you include your child or children in this process as much as possible (completely works best.) So that they feel special and they get excited about the cleaning process. So when picking out their new basket or caddy let them pick the color. This shower caddy from amazon works wonders for this project. I bought several of them when I made cleaning baskets with my nieces and nephews. They absolutely love it!
Cleaning with a paper towel is overrated. I personally only like to use them when I am cleaning in the bathroom. I know, call me crazy, I use them everywhere except in the bathroom. I know they are just going to go right into the hamper to get washed when I'm through, but there is just something about wiping down a toilet with a rag that I'm also going to be using on the sink that makes me cringe. I bought a bulk order of bacteria resistant microfiber rags off amazon, and it was one of the best investments I have ever made. It saves me a ton on paper towels! You can put a few in the kitchen or the hall closet and then put one in each cleaning basket so that the kids have them ready for them.
It's always important to have a natural, toxin-free cleaner in your home. Most cleaning supplies have so many chemicals in them that you can't determine them all and what kind of effect they could potentially have on you. This is extremely important when having your children clean. You don't want to expose them to any unnecessary chemicals that could harm them. At my house, we use Mrs. Meyer's natural cleaning products.
On their website, they claim they have "A collection of household products made with essential oils from flowers and herbs that smell nice, but really pack a punch against daily dirt and grime. Our garden fresh scents include Lavender, Lemon Verbena, Basil, Geranium and many others." And from my experience, I've found this to be completely true. They have great products. You can buy one bottle of these baskets and then split them up among smaller spray bottles for the baskets.
You'll need to grab an empty spray bottle so you can fill it with your Mrs. Meyer's multi-surface cleaner. When you do this, you can fill it with half water, half Mrs. Meyer's. This will not only help you save on product, you'll have more to make other bottles if you need more baskets. If not, more for you!
Aside from cutting down on product waste, you also want to do this in order to be kid-friendly. Have you ever seen a kid try to use something (in this case a cleaning product) that was too big for them to handle? That's a mess just waiting to happen. Think smarter, not harder.
When making this basket, you need to take into account the size of certain products. That's another one of the reasons I say you need a smaller spray bottle. A big, full bottle of multi-surface cleaners won't fit inside a small caddy. Even if it did, you don't want it to be too heavy for your kids to carry around. You want it to be light and fun.
When looking for a mini-brush & dustpan set, I just couldn't seem to find one that I was able to fit into the caddy without having to take other items out. When I found the full circle tiny team set, I was in love. With this brush set, I can turn it upside down and put the handle downwards in the basket. It's perfect!
One of the last things you should put in your kids' cleaning basket is a pack of dusting wipes. Dusting is another simple task that can be easily done with the right products. So instead of having a huge bottle of Pledge in their basket, simply grab a pack of pledge dusting wipes. They work exactly the same and they are easier to handle. Your children can simply grab a wipe and go around the room getting rid of the dust bunnies. They will probably use one wipe per room, but they shouldn't need more than that.