Hala, My Light in Shining Armor
My Stepdaughter is Wonderful. How I Love Her So!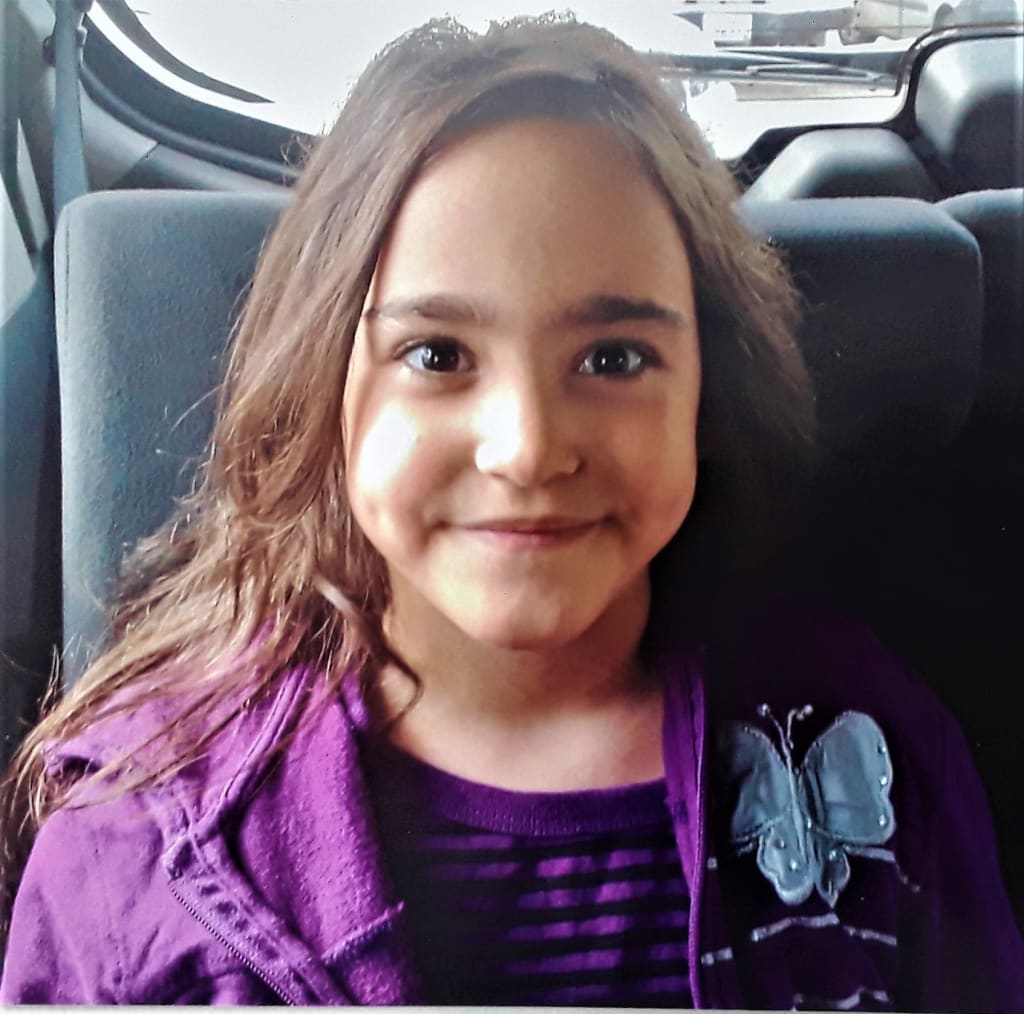 Hala is an Arabic female given name, which means "the aura of light around the moon."
I had the pleasure and the good fortune of meeting Hala in 2014. Her household, which consisted of her dad, her, and their two cats, was filled with a lot of love. That was one of the first and main things I remember immediately. My family, as well as my household, was smarting from its share of loss and had therefore, become less than ideal to deal with and live in. I was missing a lot of much-needed love in my life and Hala and her family filled that void by loving me unconditionally — for who I was.
She was so little — 10 years old — at the time! She had beautiful long black hair, these gorgeous and bushy black eyebrows, and these wonderful and warm brown eyes that lit up and grew more and more animated when she talked about something that she was passionate and excited about. In this case, it was Warrior Cats, the book series by Erin Hunter. Her dad lovingly and jokingly teased her that he'd make like he didn't know her and her friends because they were geeking out on the series way too much.
She's also a kind and gentle soul who has a way with animals — whether it's horses, dogs or cats (Although cats are her favorite.). One image of her that will always be emblazoned in my mind is her lifting up one of our cats (who were also so little) at a time, with her highwater pants, as she took them to her room to cuddle with them. Yep, although these pants were far too short for her, she claimed that they were the most comfortable of her pants and wore them around the house. She had those pants for ages till they fell apart.
One of my favorite stories is when she and her dad went to Humane Rescue Alliance to adopt our cats, Slam and Allie. Not only were they second in line, but when the intake person was filling out the adoption papers, she was at ease and confident — almost right away — when she heard that Hala had so much experience in owning cats and providing them with a safe and loving environment.
She is that kind, thoughtful, and patient person that runs with her friends' dogs in the dog park and because she relies on facts instead of feelings, she remains calm and collected and therefore, is the perfect person to settle disputes between her friends.
Once she trusts you and lets her guard down, she's fiercely loyal, confides in you for hours, and comes to you with issues that she trusts you specifically with, such as uncomfortable pain that arises around that time of the month or help with her English homework and writing.
As she has grown older, she has become a little more serious and solemn. This is partly due to COVID, which has trudged on far longer than any of us expected it to. I also chalk it up to being a teenager. It's not an easy time. You have all of these way too grown-up feelings that your brain and body haven't caught up with yet and need to catch up with in order to be more in-sync with them. As far as I'm concerned, she has handled it with a lot of grace and style. She has always been a very level-headed person. Luckily, she never really had that angst-ridden, awkward phase that a lot of pre-teens and teens get. She now prefers reading The Lord of the Rings books and playing the guitar. She has always loved playing video games, especially Minecraft, with her friends.
"She's wonderful," I confided in her dad later on, after having met her for the first time. "Yep," she sure is," he agreed, beaming from ear-to-ear with pride. "I have no idea how I would've gotten through the loss of her mother — my wife — without her. She helped me so much." That's Hala. She has always been that shining light — burning brighter than ever — in the face of darkness. I know exactly what he means.
children
About the author
Stephanie is a writer who resides in Maryland with her boyfriend, their daughter, and their two orange tabby cats, Slam and Allie. She loves the beach, boardwalk, Barn 34's pancakes, and soft-serve ice cream in Ocean City, MD.
Reader insights
Be the first to share your insights about this piece.
Add your insights