Growing Up in the South
My Life Story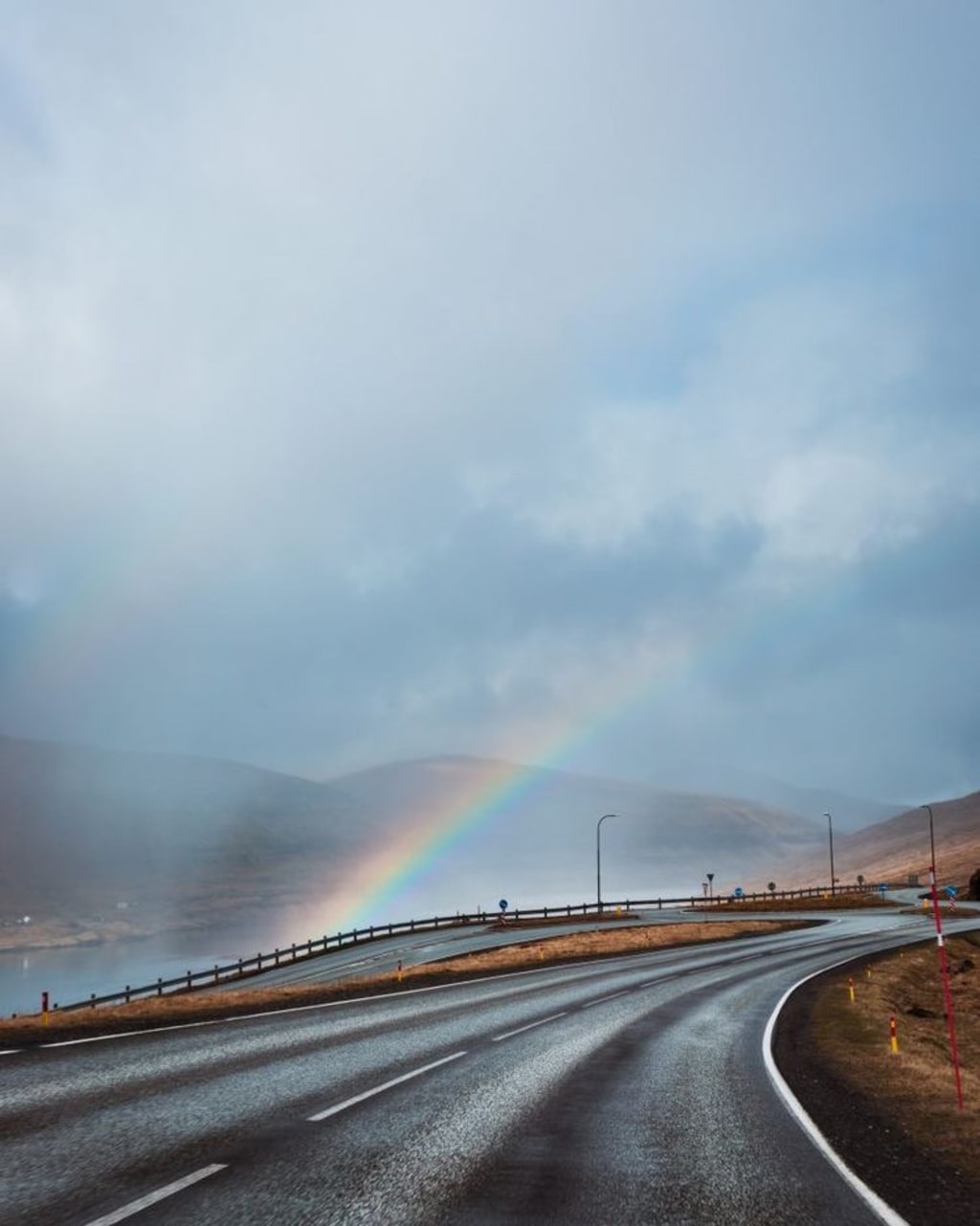 Chapter 1 - The Beginning
I was born on October 23, 1963, in the beautiful state of Tennessee City of Nashville being the fourth child of the late Margaret Louise Wilson and Elroy Johnson. My mother had six children; two daughters four sons. All of us are currently living with the exception of my oldest brother, who preceded us in death. We lived on a street named Elliott in the city part of Nashville. It was beautiful in that part of Nashville from what I can remember. My brothers and sister and I often played together with the exception of our oldest brother, who was always busy with his neighbor friend playing on their guitars. My mother stayed to herself often reading, watching television, working on her art crafts, talking on the telephone, cooking dinner, and cleaning; Whatever she wanted to do at the time. Our dad was always away working. Our mom did not work so most of our financial support came from our father. Life in the South as a child was so much fun and happiness. Growing up with my brothers and sister was so much fun as well. I remember my mother would have a birthday cake for each one of our birthdays because it was six of us. Our mother didn't have money to throw a big expensive party for each one's birthdays. Besides, our birthdays are so close together; Our ages are about two years apart. I imaged that it would have been quite expensive to have a birthday party for each one of us every other month. She just gave us a nice beautiful cake for our birthdays and, our siblings were our guests. How about that. It was still a nice birthday with my siblings. The closeness is what I liked and, I believed our mother was trying to prove that point. I believe she was showing us that even the small things mean much.
My sister and brothers played together after school. Our mother, however, was very strict. We could not go out and play until we first take off our school clothes ( I know you as a reader can relate if you are from the "old school"), and school shoes, do your homework and then we could go outside and play. If those things were not done first; let me mention here, my mother checked the homework too and we did not go outside to play until it was correct. Also, my mother did NOT have patience for stupidity. If we act liked we could not understand our homework or was rushing through it to go play outside, a whipping was inevitable. Oh my mother's whipping was nothing to write home about. I remember when I got the worst whipping ever. My siblings and I rode the bus, yes the yellow bus to school. Now my mother always told us "if you miss the bus, I'm not taking you to school and you will walk," which our school was a country mile from us. She always taught us to lay our clothes and shoes out for school the night before so that we would not be fumbling around in the mornings looking for shoes and clothes and miss the bus. So I did what she forbidden us not to do and I missed the yellow bus all because I couldn't find my shoes. Well I ended up getting the worst whipping of my little life. I was about seven years old at the time, if my memory serves me right. She gave me one of those old fashion whippings; head down between her legs with my bottom out. I had to walk that country mile to school. Now as an adult, I get my clothes ready prior to what I got to do the next day. My mother instilled that in me. Although that whipping hurt really bad, it taught me to be responsible and never again was I unprepared for school. My mother "nipped that in the bud" really fast. For you readers who don't know what that means, it's a cliche for my mother taking care of the situation right away. To this day, I love my mother for what she instilled in me, which was responsibility and preparedness. I believed if I had not gotten that whipping, I would not have learned the lesson I needed to learn at that time. Today, I am an organized person, I hate clutter, and when I have an appointment to go somewhere the next day, I prepare for it. Sometimes, we as parents need to exercise tough love with our children in order to get our point across or to instill in our children disciple. It hurts sometimes, but tough love works. Believe me. It worked for me. We as parents must understand that our children are loned to us and that we are responsible for their well being.
My mother was a single parent and at times she struggled in raising us, however, she made sure we had what was needed and that was food, shelter, clothing, and most of all love. That is what parents are responsible for providing to their children. Anything outside of that is extra. Regardless of my mother's circumstances that caused her to become a single parent, which for name sake, I will not discuss here, she raised us to the best of her ability, she did a great job. I remember times when my mother had no sugar for those oatmeals I loved and she fixed every morning for us for breakfast [she never let us go to school without a breakfast] She always provided for us. We had a wonderful Christmas holiday as a family. I remember Christmas like it happened yesterday. Our mother and father "laid it out" for our family on Christmas. We were happy children; blessed children. We had everything we needed and wanted not only Christmas, but for our everyday lives. I also remember my sister asking our parents for a real life-like doll and she got it for Christmas. My brothers all got bicycles and I got an easy-bake oven that I always wanted. Christmas around our house was beautiful as well. Our mother would bake cakes and place them on a cake plate and put them on the dinning room table. She would fix coconut cake, fruit cake, and pineapple upside down cake. My father's favorite nuts were walnuts and he would crack them while sitting in his favorite recliner chair. He also would buy us Christmas assorted candy and place it in candy dishes around the house as well. Oh what fun we had eating those walnuts, cakes, and assorted candy. I loved my mother and father very much and loved sitting with my father cracking those walnuts and eating them with him. On Halloween my mom wouldn't buy us customs because they were too many to buy. She would make our customs herself. I remember her painting my face and putting a torn sheet on my body like I was an angel. I don't quite remember what my sister or my brothers wore for Halloween, but when we went out door to door in the neighborhood asking for candy, it was fun and safe back then. We would come back home with those old fashion orange looking buckets full of candy treats and our parents would let us sit in front of the television and eat that candy. At times she took those buckets from us and we cried for that candy and you know what our mom did? She let our little whining selves eat that candy. Well you know when we became adults we paid for eating all that candy because we had cavities galore and root canals and fillies in our teeth. How about braces too. Now that leades me to my next point in this chapter.
My front teeth came in uneven or should I say crooked. My mom and dad noticed it and I overheard them talking about getting braces on my teeth. I made mention to them that the kids in school call other kids with braces "silver mouth" and I didn't want to be teased. My mom and dad had a discussion and decided not to get the braces on my front teeth. Now I was about eight at the time and I know my parents were concerned about the teasing in school and felt that I would be upset if I would get teased and decided to leave it along. However, now that I'm an adult and looking at the cost of getting my teeth straight now, I would have much rather gotten my teeth straightened out then. Sometimes as parents we believe we are acting in the best interest of the child when in fact we are not. We must consider who the adult is and act accordingly. Having braces on my teeth would have been in my best interest although I would have been teased for a short period of time. Now that I'm an adult, I'm affected by the way my teeth look and I'm very self-conscious of my teeth when, in fact, if my parents would have taken care of this situation at a young age, I would not have this problem today. I'm not accusing them of neglect, but simply making a point that as parents we should always make decisions based on facts and not on feelings when it comes to the "best interest of the child." Life happens, though, and so it is that I have the teeth that I have and I forgive my parents. They were wonderful parents and children don't come with instruction manuals.
By Jacqueline
https://writingforapurpose.wordpress.com