For a Brief Moment
Grieving is different for all of us.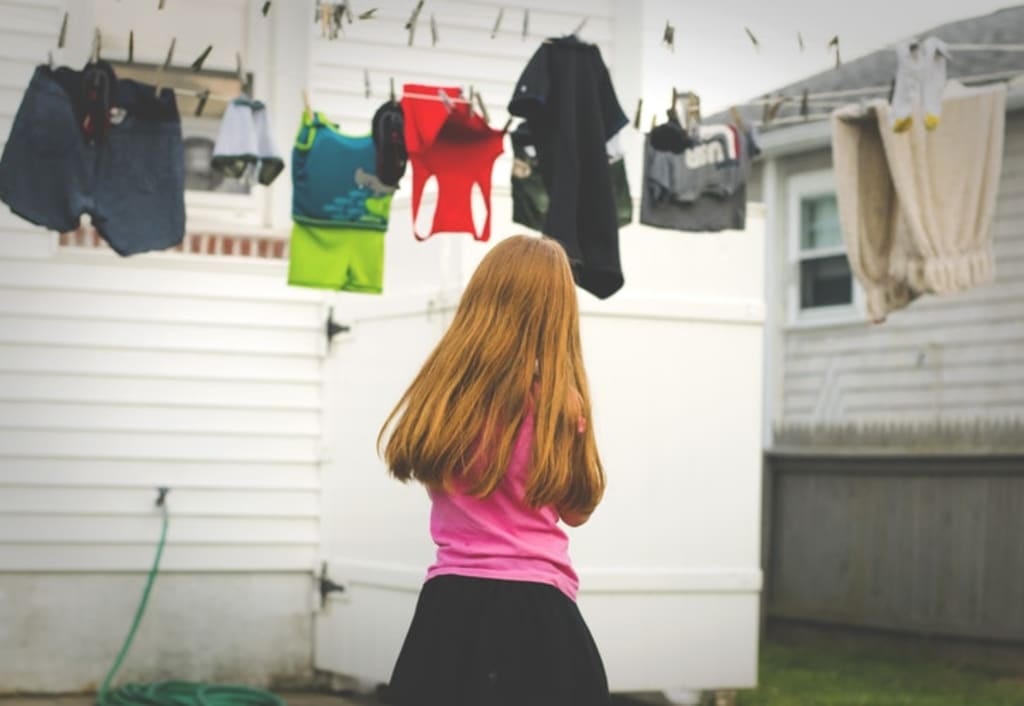 Brittany Colette
The first day I realized that the world truly doesn't stop for anyone was the day my grandmother died. Growing up in the booming (but dangerous) automotive state of Michigan in the 60s, she learned to be strong and confident at a young age. When I knew her, she was a very self-possessed woman—she knew exactly what she wanted. She was not a prodigy by any stretch of imagination, but one may think she were one of some sort by the way she constantly carried herself. Yet, here I was, an awkward 11-year-old suffering from one of the biggest losses anyone can deal with in life.
We knew that it was imminent that she would fall to her infirmity, but it was almost as if it came as a total shock when it did happen. In the beginning, I took the death of my grandmother to be the end of my world, and in a sense, it was. I guess you could say that, in a way, it was the death of my childhood. I'm not saying I immediately stopped running around with crazy aspirations and big dreams, but I did slowly begin to see things in more of a broad, real-world sense. That year seemed to go by incredibly slowly, and it seemed like one single trigger could send me off the rails into a crazy whirlwind of overpowering emotions and hot tears once again.
To learn more about her, I started asking family members questions about her. Though it was hard to hear about her so soon after she'd passed, something inside me felt it was necessary to know more about her. My grandmother was only 4'8" and still young enough that gravity hadn't taken its toll on her yet. Myself being just over 5 feet, I had always related to her, at least in that sense. Most people I talked to said that she was bold, which I remembered from her hair—still permed 30 years after the style had faded—and her array of colorful, printed clothing and six-inch heels. She rocked those heels. One day, while I was at my cousins' house, my mom and aunt brought in trash bag after trash bag and set each of them on the floor in front of us in the living room. Quietly, we observed them with perplexed faces and raised eyebrows, while swapping curbed glances. They told us that everything in them was our grandmother's entire wardrobe. Encouraged by our parents to look through the clothes, we hesitantly walked over to the bags. How weird it was to us that our moms were giving us their mother's clothing with free reign.
As we opened each bag, the sweet smell of her distinctive perfume of blooming flowers (and an oddly unique smell at that) drifted through the air. All three of us collectively sighed profoundly, while my mind flooded with emotions—a bizarre mixture of dismay, angst, and comfort. Eventually, our parents had left and were off to an evening event. Thus, letting the fun commence.
The three of us spent hours on end looking through the clothes, trying them on, and making funny videos while we wore all of her funky attire and danced to the music she had once loved. Laughter filled the air as leopard-printed scarves and fedoras of all origins scattered about the floor, while Cyndi Lauper's "Girls Just Wanna Have Fun" echoed throughout the house. The three of us sprawled out around the living room, panting heavily. Sitting in my aunt's reading chair, I smiled to myself, reflecting on all the good memories that had come to remind me of her. We needed that day. It was our way of getting closure and finally getting to say goodbye. For a brief moment, we were content.
By now, you must be realizing what an untraditional family we are. That, or this sounds like such a reverie that it must be a tall-tale of some sort. However, it is all true; it's not that we're untraditional, but our grandmother was one of those people who thought that, even in our saddest times, we needed to have at least a little fun. She never wanted to be the source of our grief. Although our hearts will still heavy with anguish, we all silently knew she would not want us to sit around and feel bad about ourselves, so we didn't.
That day, and every other day leading up to it, we had learned a lot about her and ourselves. I, at least, felt a little closer to her. In her mind, confidence was the best policy. You have to show yourself off every chance you get. We already knew she was strong. She fought to the end, and though she tried not to show any weakness, we knew she was hurting. I know now that it takes a tremendous amount of courage to say goodbye to the ones you love and knowing indefinitely when or if you'll see them again.