Constant Consistant Continual Confirmations and Coincidences
Situations that make you go hmmm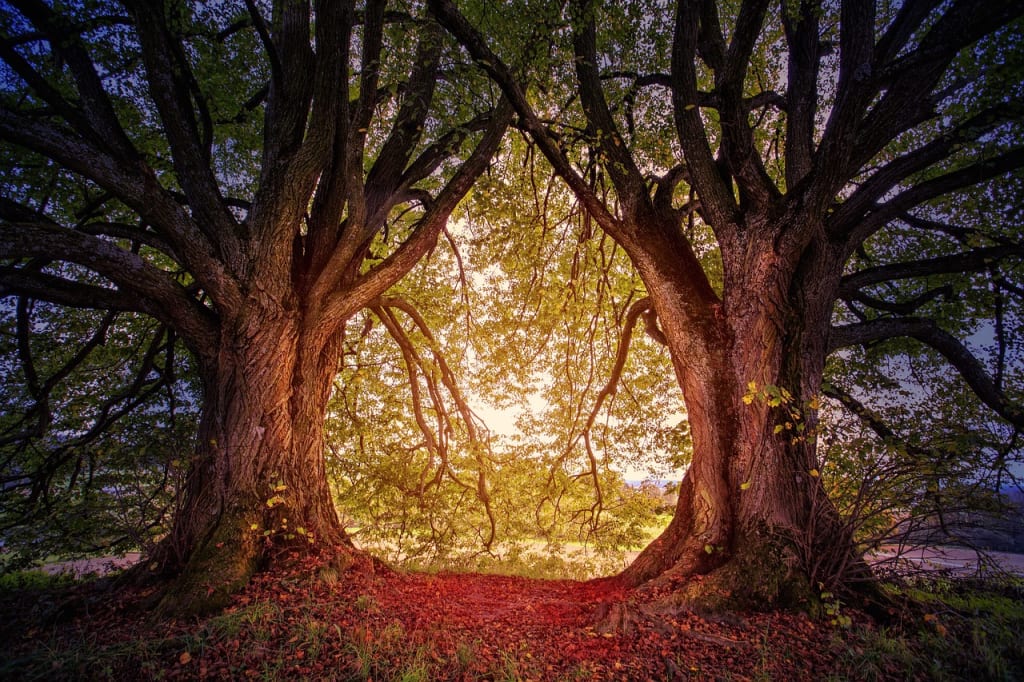 In 1995, as my family was headed to a Wednesday night church service, my nine-year-old daughter decided to take her stuffed Lion King toy. A guest speaker was in the pulpit and during her message, she spoke about Mufasa from the movie The Lion King. My little girl squeezed her toy and smiled with glee.
That Christmas my mother gave my youngest son a toy space alien from the movie Toy Story. When you squeezed it you heard, "I have been chosen."
I began squeezing the toy and pointing it at my husband and our children saying, "You have been chosen, you have been chosen." About three weeks later, the pastor of the church I attended said that his message one Wednesday night was entitled "The Chosen."
In 1989, when my daughter was two years old, she was supposed to tell the church congregation, "Good morning, happy Easter," before the program began. She had practiced at home, and knew her four words very well. When Easter Sunday morning came, my daughter stood on the stage and refused to say a word. When church was over, and we were driving home, my little girl began saying "Good morning happy Easter," over and over. Later in the afternoon when we were at my mother in law's house, my child once again began repeating "Good morning happy Easter," repetitively.
Since that time, on every holiday for 30 years, be it Christmas, Memorial Day, or July Fourth etc., someone in our family will greet the another with "Good morning happy Easter." This past Labor Day, my oldest grandson came to my house and said, "Grandma, good morning happy Easter." About a year ago, I caught an episode of the Tom and Jerry cartoon that I had never seen before. The Easter Bunny left the cat and mouse a package with an egg that hatched. A cute little duck emerged and began saying "Happy Easter' over and over throughout the episode. I immediately sent the video to my daughter on Facebook and she loved it.
This morning, my three grandchildren accompanied me to a thrift store, where the employees said the younger two could each have a toy. My granddaughter found a cute little purple stuffed duck whom she named Quackers. As we were were driving home, my grandchild screamed for me to listen because her little duck had a voice box, and guess what Quackers said? "Happy Easter." You should have seen my daughter's face when her child showed her what the toy duck said.
Early in the 2000s, pastor Paula White came to my church. I could not find anything to wear, so I chose a royal blue jacket and matching skirt that were outlined with silver sequins. I had not worn this outfit before, but felt strongly it was appropriate on this day—and oh boy was it. When I arrived at church I notices that seven other women and one man were dressed in this same color. When Paula White came out on the pulpit, she too was dressed in a royal blue suit with silver sequins.
My favorite coincidence took place in 1999. I stayed at home instead of going to a Friday night and Saturday church leadership meeting. Both my best friend at the time and my mother in law said I should have been there, because the speaker was good. I told them that if God wanted me to hear this man, I would hear him. On Sunday, the weekend speaker came out to preach when he was originally supposed to go back to Atlanta, GA. I was excited when he said the title of his message was "Selah Think About It." While at home over the weekend, I had written three articles to turn in to a local paper for a column I had entitled "Think About It."
I love when life gives me constant, continual, consistent coincidences, that in my opinion, are confirmations of how connected we all are. Sometimes there is no rhyme or reason, and all you can do when these situations take place is go "hmmm."
fact or fiction
Cheryl is a poet, freelance writer, published author and former Newspaper columnist. She has degrees in Psycology and Biblical studies. She enjoys sharing natural cures, and Nostalgia related info. Tips are greatly appreciated.
Receive stories by Cheryl E Preston in

your feed