Best Family TV Shows
Great for all ages, the best family TV shows teach us, make us laugh, and sometimes remind us that our own family isn't really that bad.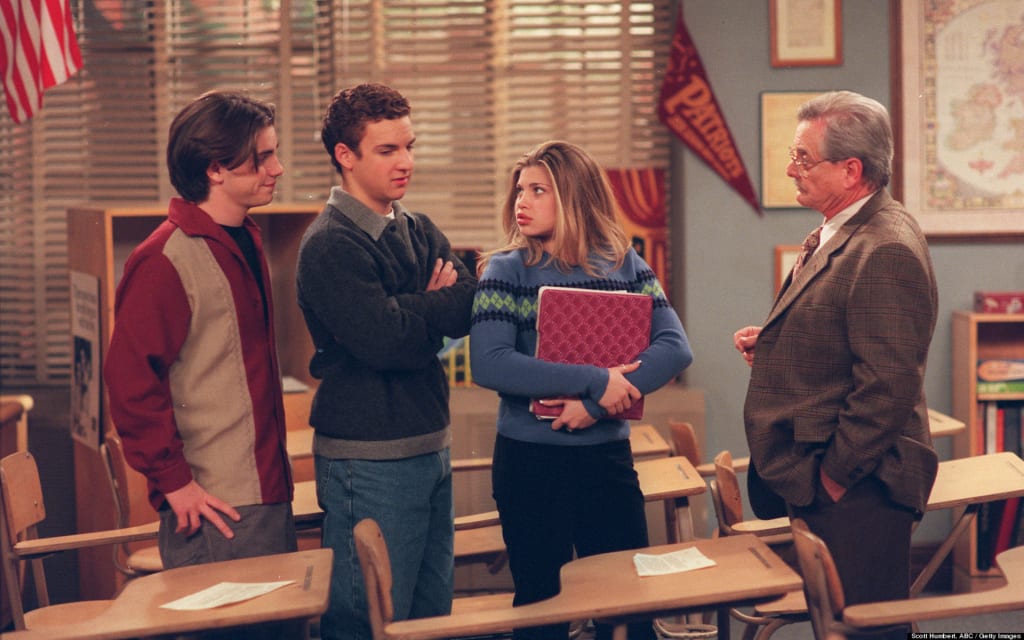 TV families have a way of inviting you in and making you feel like you're part of the gang. Whether you're laughing at the Dunphys, getting mushy with the Tanners, or wishing you could drink coffee with the Gilmores, you know that television families can start to feel like part of your own. Even better, many of these shows are great to watch with your own families. Chock full of lessons, laughs, and love, the best family TV shows have something for everyone.
Modern Family is currently in its eighth season, and it's one of the most popular current sitcoms. It follows the extended family of Jay Pritchett (played by Ed O'Neill), including his wife and stepson, as well as his daughter Claire and son Mitchell, who both have families of their own. With a great ensemble cast, this show tackles all the different relationships at play in a large family, between children and parents, in-laws, siblings, cousins and spouses. Sometimes, it's just like watching your own family—if all the women were really attractive and you lived in gorgeous homes in Southern California.
Let me start by saying that if you don't know every word to this show's opening credits song, I want nothing to do with you. Will Smith was hilarious through six seasons of Fresh Prince as the outsider thrown into his extended family's Bel-Air lifestyle, but there were some incredibly touching moments as well. Any show that could give us both Carlton's unforgettable dancing and that scene where Will's father leaves him for the second time obviously holds an iconic place in TV history. I'm not crying, you're crying.
The Brady Brunch ran for five seasons and made the "blended family" concept cool and accessible. Was it a little too convenient and symmetrical that Mike and Carol both had three kids of similar ages? Of course. But that grid thing in the credits was undeniably cool. This family show addressed a lot of relevant issues, but the most memorable thing about The Brady Bunch is a tie between Marcia getting hit in the nose with that football and Alice never getting the recognition she deserved for single-handedly looking after A FAMILY OF EIGHT.
Gilmore Girls is one of my all-time favorite television shows. The writing's incredible, the cast is superb, and the show strikes a perfect balance in how it addresses family. Rory and Lorelei have a mother-daughter relationship that's more open and honest than most of us could ever hope for, but the other side of the coin is the tension that always lingers between Lorelei and her mother, Emily. Viewers got to experience just how different familial relationships can be over the show's seven-season run. And, fellow Millennials, last year's Netflix revival is proof that if we demand something on the internet fiercely enough, we can have it. So let's stop messing around and bring back "SNICK."
Truly, there are few things more emotionally compelling than a Danny Tanner wrapping-up-the-episode monologue. Full House ran for eight seasons and gave us unrealistic expectations about basically everything. Are your uncles even a fraction as cool as these ones were? Is Jesse's hair something we could ever replicate in the real world? Did anybody have a Steve-caliber first boyfriend? The answer is no, but this show was a lovely blend of humor and heart all the same.
With a whopping nine-season run, Roseanne gave us the Conners, one of the most relatable television families on screen. From 1989-1990, it was the most-watched TV show in America. The working-class accessibility of the Conner family and the hilarious writing made this one of the classic American sitcoms. There was almost a spin-off in which Roseanne Barr continued to play the title character, but we'll have to settle for re-runs.
Everybody Loves Raymond can be a polarizing show. It was very funny, and it definitely qualifies as a "family TV show." But on the other hand, poor Debra. I mean, wow. I'd have been out the door and staying with my mother four episodes in. An overbearing mother-in-law, kids to look after, and the most apathetic husband in the world? A recipe for emotional disaster for Patricia Heaton's character, but it also made for nine seasons of great comedy.
Black-ish is currently in its third season on ABC. Starring Anthony Anderson and Tracee Ellis Ross, the show has earned a lot of praise since it premiered. Ellis Ross won a Golden Globe for Best Actress for her work, and the show earned a Golden Globe nomination for Outstanding Comedy Series as well. This family show discusses important issues regarding racism, police brutality, LBGT equality and the Black Lives Matter movement. It's made a big impact on the national conversation in just three seasons.
Fuller House is another example of how fervent nostalgia and ceaseless whining can make all of our dreams come true. Netflix rebooted Full House with D.J. Tanner as the matriarch of the family. She has three kids of her own, and her sister Stephanie and best friend Kimmy move into the Tanner home to help her raise them. The third season is currently in production, so you can look forward to more cameos from the original cast and thinly-veiled digs at the Olsen twins.
Switched at Birth ran for five seasons and focused on two teenage girls who, after going home with the wrong parents, grew up in very different social and economic environments. The show took an honest look at how our families and upbringings shape us. It won a Peabody Award in 2013, and it's been praised for its use of American Sign Language and inclusion of deaf and hearing-impaired actors.
I don't even know where to begin with Boy Meets World. I. Love. This. Show. The Matthews family was one of the most memorable families on TV, but the beauty of Boy Meets World was its message that anyone you love—friends, roommates, teachers, girlfriends, Plays With Squirrels—is part of your family. This show ran for seven seasons, which is a perfectly respectable amount of episodes, but I'll always be desperate for more. FEENY!
These shows will pull you in and make you feel like a member of the family. Personally, I identify most as a Gilmore, but maybe being a Matthews or a Tanner is more your style. Either way, there's nothing like television for teaching some heartwarming lessons and giving you some distance from your actual family.