12 Days of RACK
(Random Acts of Christmas Kindness)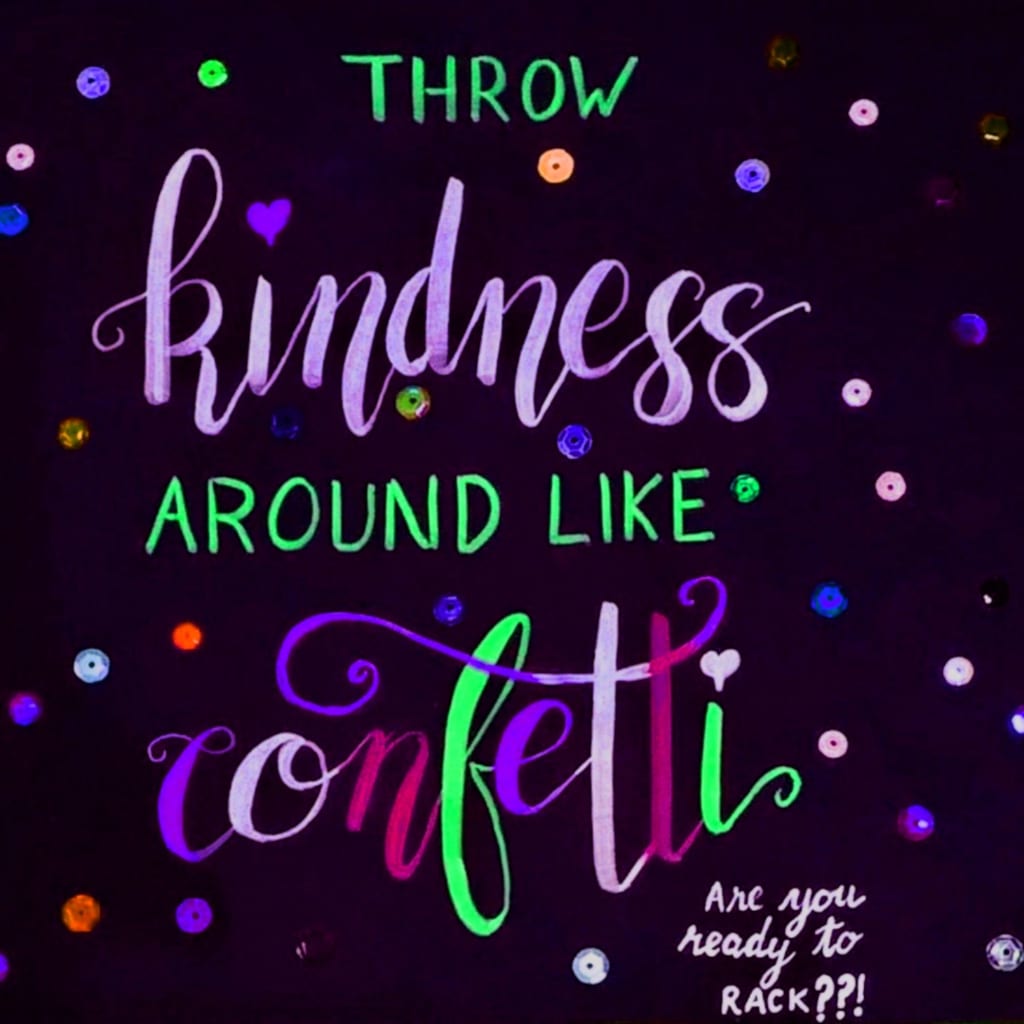 Even though my knuckles and nails are bruised, scuffed and broken thanks to the boxes of Christmas decorations that have dragged me on a right old merry dance down the garden path jingling all the way, my kids still grin with eagle-eyed anticipation and it is impossible to ignore the building excitement on their faces.
My teen pulls out the braided trail of twenty-four Christmassy stars, stockings and hearts and plonks them with pride on the wall. "Hey Mum," he says, "Do you remember when you dared us to become RACKtivists?"

My heart melts. The past few years of our lives have been a twixing snowstorm – a gigantic cluster flake of epic proportions; my wellbeing and memory shattered like the little glass angel that used to hang on the Christmas tree.
And it is in that unexpected moment when our not so distant Christmas past floods into my present and I do remember when I challenged my kids to become RACKtivists - to go cold turkey and ignore the sugar fuelled and materialistic madness associated with Christmas and to complete 24 RACKs (Random Acts of Christmas Kindness) instead. I'm instantly filled with gratitude for my kids, their kindness and of course, the memories.
"Trust me…" I had told them. "Who knows what will happen?"
What had followed on that last day of November was a confused silence while I had held my breath and watched as their excitement fizzled ever so slightly like the saggy balloon that still dangled from the ceiling; another discarded memory from an overdose of Autumnal birthdays. If I am to be honest, I had expected their bewildered reaction - but I'd no idea at that point if they would rise to my challenge and jump aboard my kindness sleigh or selfishly plough on regardless.
It had been their curious whispers that enticed me from my early morning reverie on that first day of December and when I spied their little fingers delving into the matching pocket of the Christmas heart to find that innocent slip of paper, I couldn't help but smile. Their simple acceptance of my challenge was the kindest act in itself and over the next 24 days I saw their RACKing go from strength to strength, with the following twelve RACKs that created the most remarkable and unforgettable ripples, letting the true meaning of Christmas surface and sparkle:
12 roses blooming: Give someone flowers
My eldest daughter clutched a bunch of colourful roses and glanced nervously at the stressed-out shoppers. I could see her shaking and I silently urged her to find the courage to deliver her gift. It felt like forever but eventually, she chose an elderly lady who walked alone. She told the lady that she just wanted to bring a little joy into her life – her words, not mine. The lady was so surprised; I knew then what 'dumbstruck' looked like. She said thank you but added she had done nothing to deserve the flowers. It was in that moment we all realized just how powerful the small act of giving was. If there was such a thing as a 1000-watt light bulb, then it was shining directly from my daughter's face. That moment was priceless!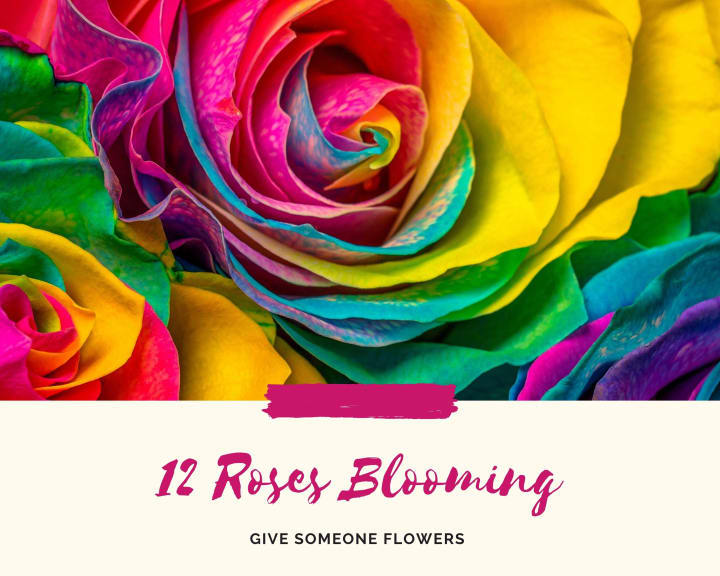 11 friends a-singing: Initiate some Christmas carolling.
We cradled mulled wine and mince pies and cranked up the sound system. Our playlist consisted of an inspiring and catchy collection of carols, rhymes and pop-punk classics that aimed to please the 'Bertie Bassett' mix of snoozing grandparents, twitchy parents, tear-a-way toddlers, sultry students and giggly girls. Together we sung our hearts out and it begun to feel a lot like Christmas. That moment was joyful!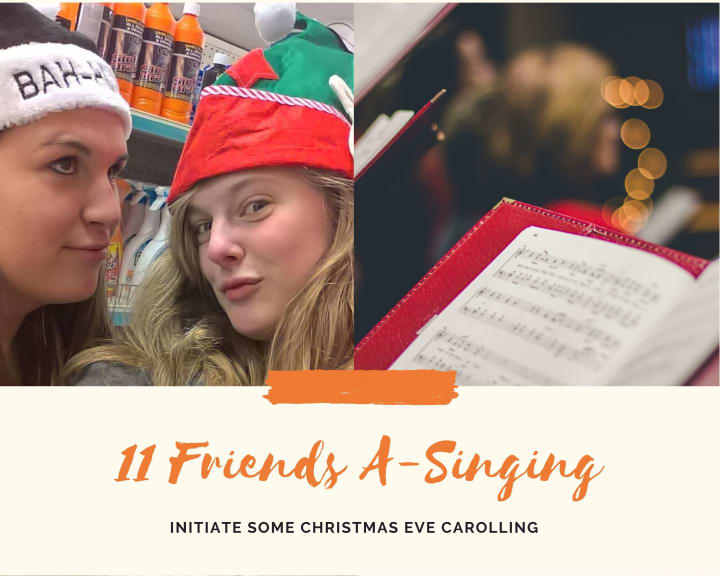 10 treats appearing: Go candy cane crazy in a car park.
Ever conscious of health and safety, we approached a large supermarket with caution. We checked once, twice, then targeted the parent and child parking, leaving sweet treats and a 'You've been RACK'd' card that rested gently on the windscreens. The hint of surprise made giggles explode like bubbles. That moment was delightful!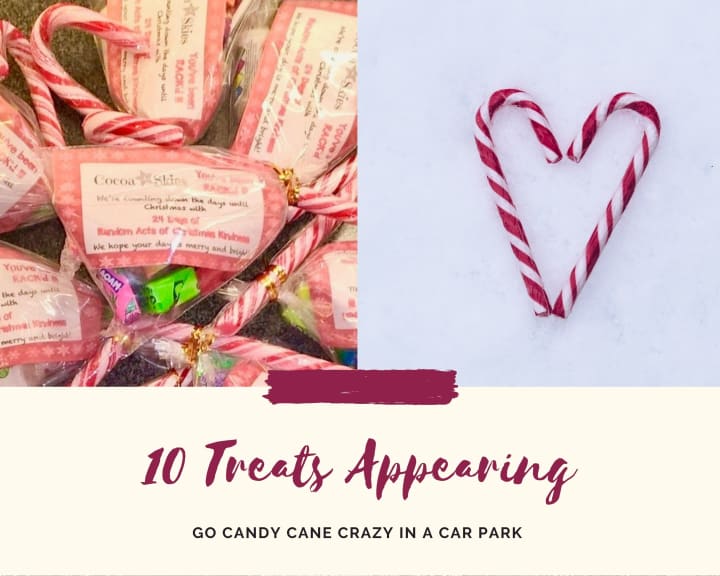 9 tales hanging: Leave books for free.
My three RACKeteers scrabbled around for pre-loved and out-grown books and carefully bagged them up. They decided to hang their freebies with an explanatory note on a tree that was in full view of the local traffic and dog walkers. All night I worried… What if people were too timid? Too hostile? What if our RACK was mistaken for fly-tipping? Oh me of little faith - twenty-four hours later and their 'treeary' was bare. "Whoop! Whoop!" That moment was miraculous!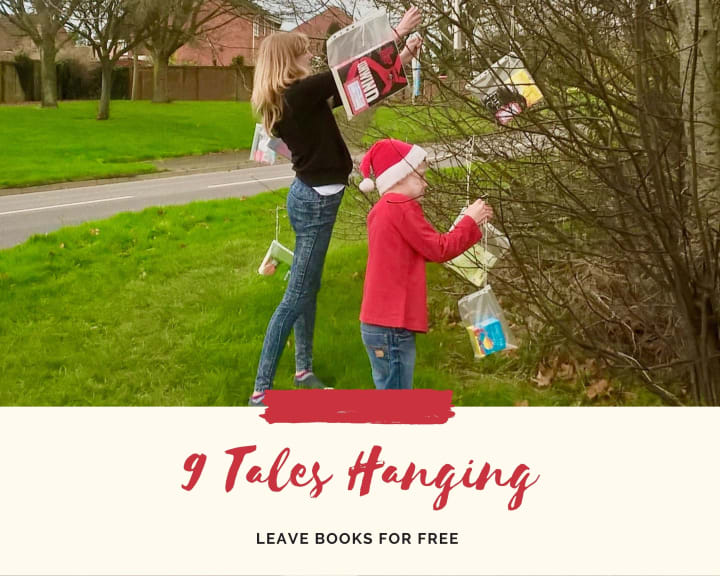 8 reindeers' dashing: Bake goodies for an unsung hero to share.
The cutest, homemade Rudolf brownies waited patiently for the unsuspecting lady who delivered our late night weekly shopping whatever the weather. Her gratitude spoke volumes but nothing quite prepared us for that feeling when the RACK bounced back in the shape of mystery gifts for us all. That moment was generous!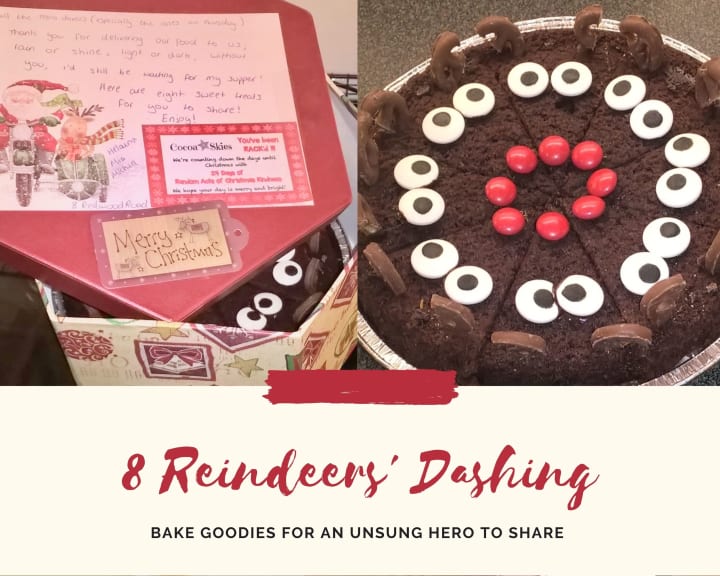 7 ladies laughing: Volunteer at a local charity.
"To stay cheerful you need to cheer someone else up first," I'd said whilst showing my enthusiastic children the charity café where I regularly volunteered. My youngest son couldn't wait to put on an apron and grab a pen and paper. He took no time at all to dazzle the customers with his charm. Compliments flowed and the laughter rang out. One lady even took him by surprise and pressed a £1 tip into his palm. That was rewarding!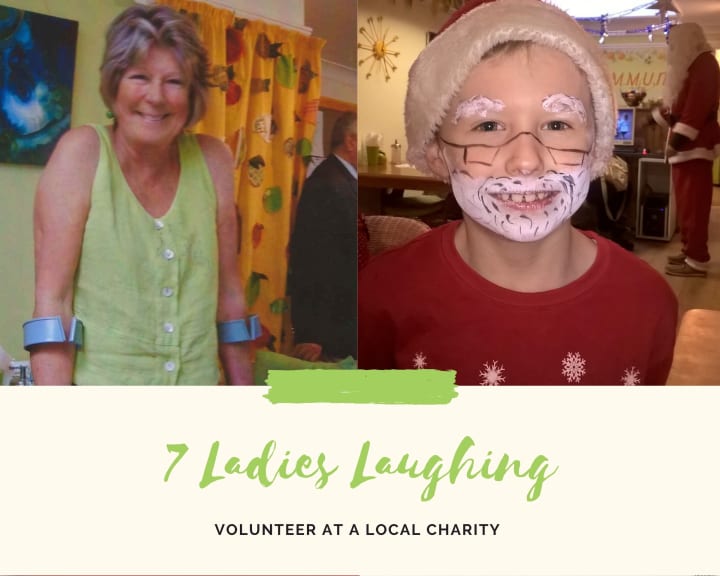 6 pennies wishing: Leave one-penny pieces - heads up in public places.
Bless my children. They first asked for permission if it was ok to plant pennies outside a castle gift shop. They fretted that the coins wouldn't be easy to spot so they placed them inside chalky hearts. Even the cashier commented that this was such a sweet thing to do. That was lucky!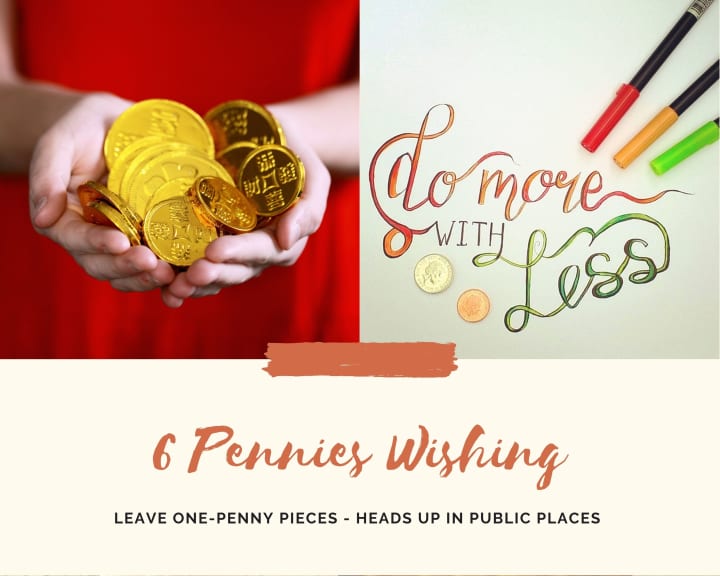 5 spiced dough stars: Leave a gift on someone's doorstep.
There was a bear not far from the school that brightened our walk and day with a wave every morning. We agreed it was time for a RACK back so we spent a floury, sparkly, Sunday afternoon bonding and making decorations. We then saved the secret mission of delivery for my not-so-quiet stormtrooper to complete. That was special!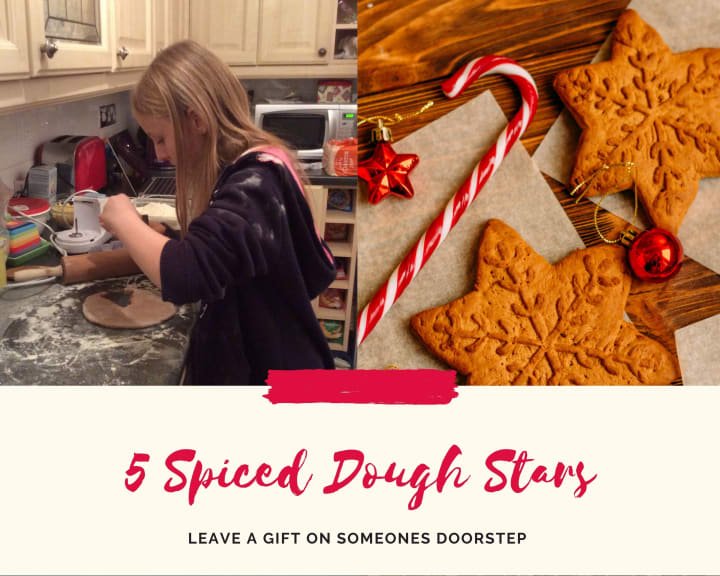 4 smiling mouths: Say cheese!
Some days our RACK was as simple as a smile. And strangely, we found ourselves doing it more and more to see who could get the most smiles back. That was hope!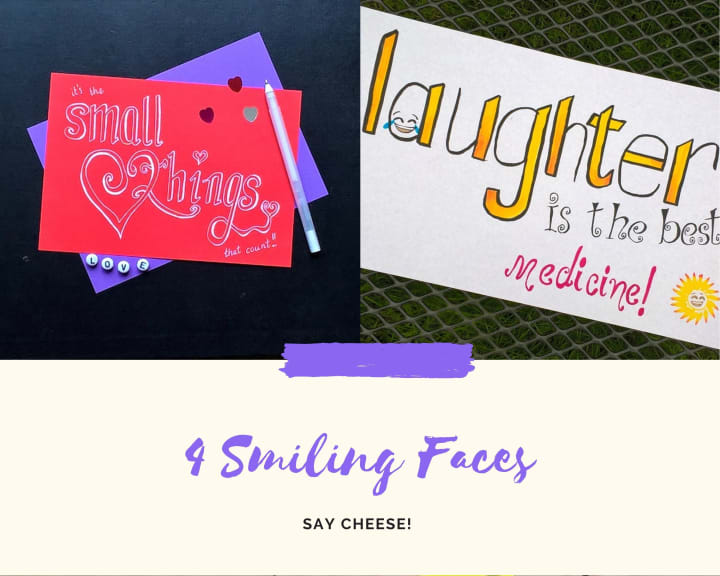 3 paper hugs: Use snail mail to show how much you care.
"Snail mail? What's that?" asked my curious kids. Once in the know, they were happy to get crafty. They sent hearts with extendable hands to a distant BFF and also one for the BTE (best teacher ever!) Kindness was indeed contagious when similar symbols of affection soon returned to the senders. That was love!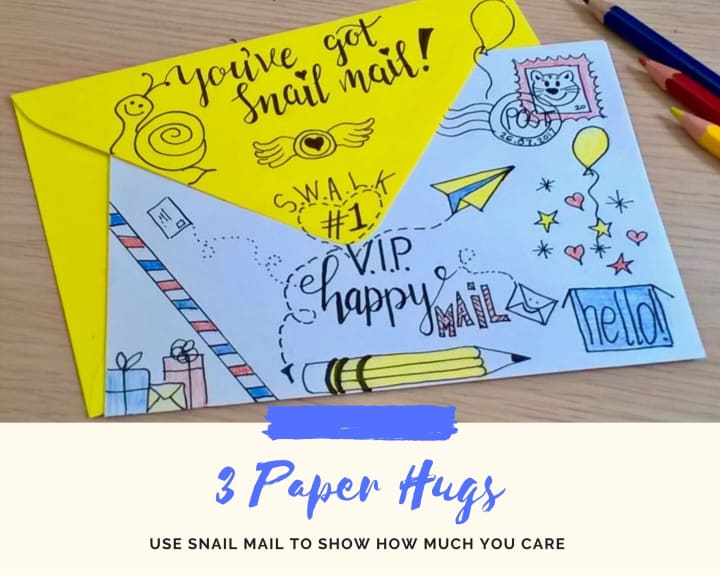 2 happy hellos: Leave letters in library books to make someone LOL.
How lovely was it to find my children writing for pleasure, composing the most entertaining notes which they placed discretely between the pages of their borrowed bedtime stories? The eagerness for discovery was electric. That was exciting!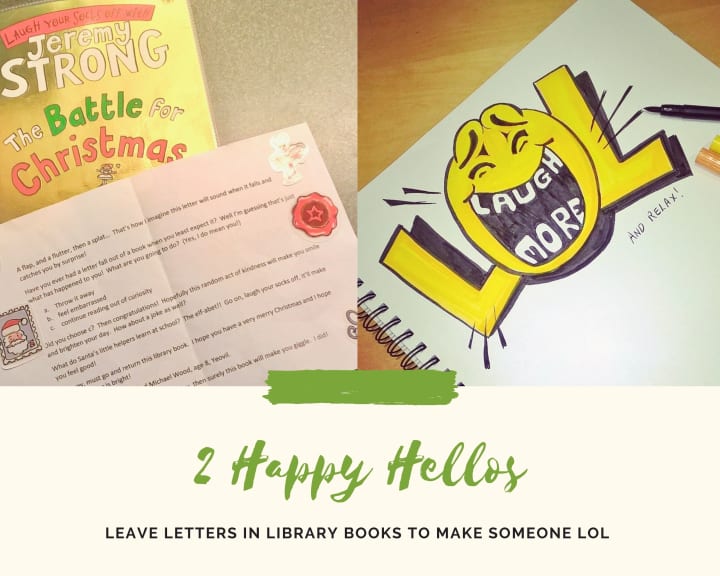 And a parcel for a primate: Donate treats and support your local Ape Rescue Centre.
Holding the most peculiar Christmas list, my youngest requested: popcorn, cereal, raisins, sugar-free jelly, vitamin drops, toys, an old blanket and odd socks! After much monkeying around, our final RACK was ready - one box of tasty, playful delights fit for a V.I.P (very important primate!) That was caring!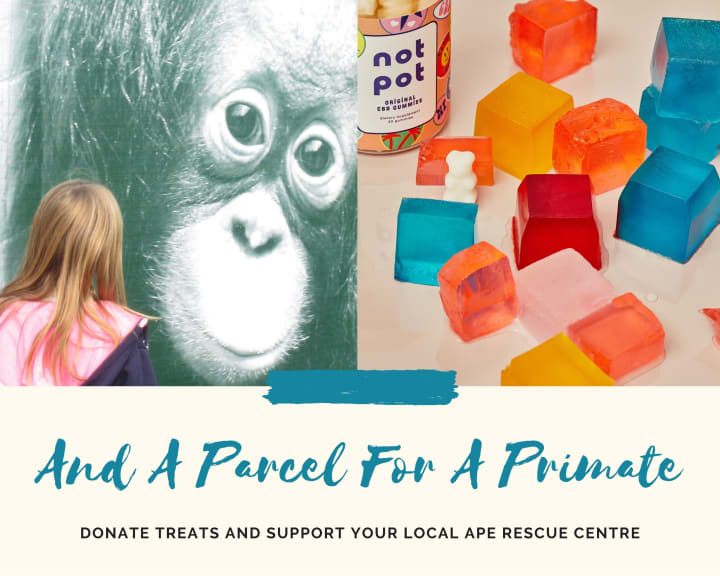 "You must be very proud" tweeted a few followers from ITV and the USA.
Yes I was. And I still am. RACK-ing through the days on a kindness driven sleigh, touching the hearts of others and plotting all the way was an awe-inspiring journey to share with my children. Watching them adapt, change and blossom was a privilege and to have our cracking countdown of festive memories to treasure forever is just the icing on the Yule log!
So what are you waiting for? Are you ready for RACK?! It doesn't have to cost anything, it feels good and there's no time like the present to start to make a difference.
'No act of kindness, no matter how small, is ever wasted' - Aesop
humanity
I'm Shelly - a self confessed chocoholic into all things creative. Take a peek at some of my other chocolaty delights and creative shenanigans: www.cocoa-skies.co.uk
Receive stories by Shelly Hunter in

your feed