Why Tech-age Kids – and Parents – Should Be Educated in STEM
It shouldn't have to be about finding distractions for your kids.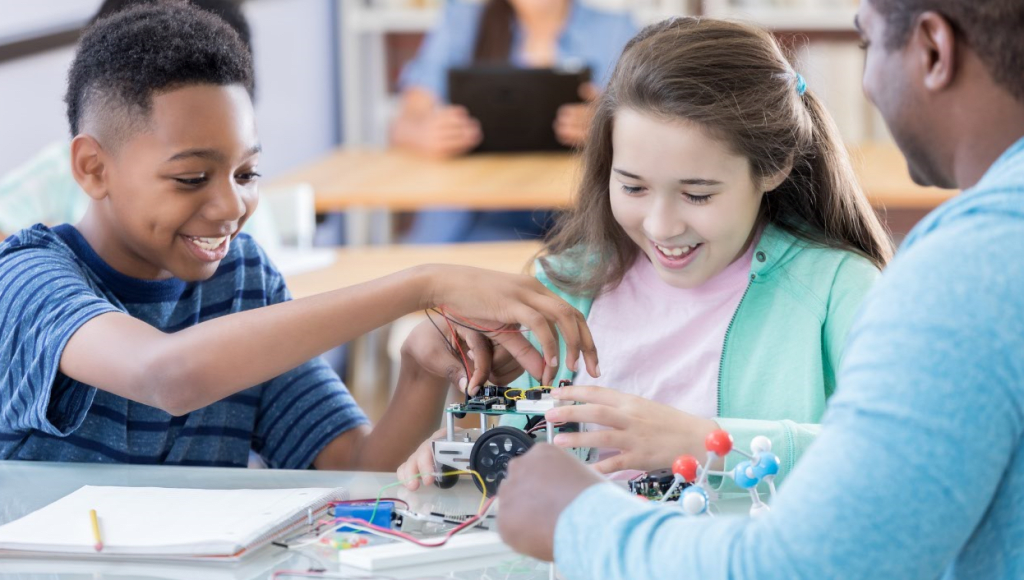 Welcome back to my portal, tech makers! Now that the kids are getting ready to go back to school, I'd like to take this opportunity to get all my readers familiar with a deeper approach to education.
New Year's resolutions seem to be common among us adults; I believe that our young tech enthusiasts should create their own lists—with STEM education at the top of those lists. I also believe that they shouldn't have to wait until the New Year's celebrations pass to get started.
But first, you may be asking: "What is STEM?"
STEM education is a combination of the sciences, technology, engineering, and mathematics in academic as well as applied settings. The core idea of this method is to introduce young students to STEM-related jobs early on, by having them work together on fun and challenging projects with their newfound knowledge in tow.
Not only is it a great way for kids to become more proficient in math and the sciences, it also encourages them to pursue interesting and integrative subjects that can someday lead to extraordinary careers. Some examples include coding, video or computer game design, robotics, and programming.
We know our kids are capable of preparing themselves for the future. After all, kids are the future—and the future is tech. However, I believe that parents are equally as capable of learning STEM right along with them.
Because STEM is purposed for accessible and interactive learning, parents can contribute to their children's education by participating in challenges and at-home activities with them. Parents can discuss the structural engineering aspects of building blocks and construction toys with their kids, and even assign them building challenges during playtime. They could even talk to them about how the weather works upon checking the forecast on TV every morning! The important thing is to make STEM an immersive and daily experience, even beyond the classroom.
Though I also encourage parents to join in on the fun themselves and create all kinds of things with their kids. It's really the best way for them to bond when they've all but the thoughts to count. One particularly cute and creative idea is to make each other DIY tech gifts for any occasion they want! Here are a few examples:
LEGO® Rose
This one is undoubtedly befitting for Valentine's Day. Using simple red (or whichever colour you want!) and green bricks, as well as your imagination, create a single pretty rose or a bright bouquet that will last forever. For a little inspiration, you can find examples and instructions online. If you don't already have your own LEGO® blocks at home, a standard kit from any LEGO® store or toy store that sells their products will do just as well.
QR Codes
What's great about these stylish little squares is that they can allow the user to link stored media with any physical object. For example, if you scan a photo with a QR code, it will take the receiver to the full online album or photo slideshow; alternatively, you can embed a personal video that you made on a QR code gift tag. There's a ton you can do with this!
Smartphone Snail Mail Postcard
Parents and their kids can send custom-made, personalized postcards to each other using apps like MyPostcard for a couple dollars or less.
Social Print Studio Calendar
Kids see calendars a lot in the classroom, but these ones can be much more endearing and personal. They can create a wall calendar with their parents and put all their favourite photos on Social Print Studio for $29.
Instagram Photo Strips
Instagram has some of the best filters around for pictures all mothers are sure to love; if you've got an account, consider putting together strips or even printing out favourites from your galleries.
Kids can find a lot to be excited about when exploring tech at home, but they should also be able to take that same passion with them to school. Schools have been trying recently to integrate STEM into their regular classes; however, due to their tight curriculums, such integration isn't always possible.
Have no fear, though: alternatives are here! There are many coding schools that can help provide kids with STEM-oriented skills through various Sessions available Ontario-wide, such as MakerKids. Check out their Programs pages for more information on after-school workshops and classes.
stem