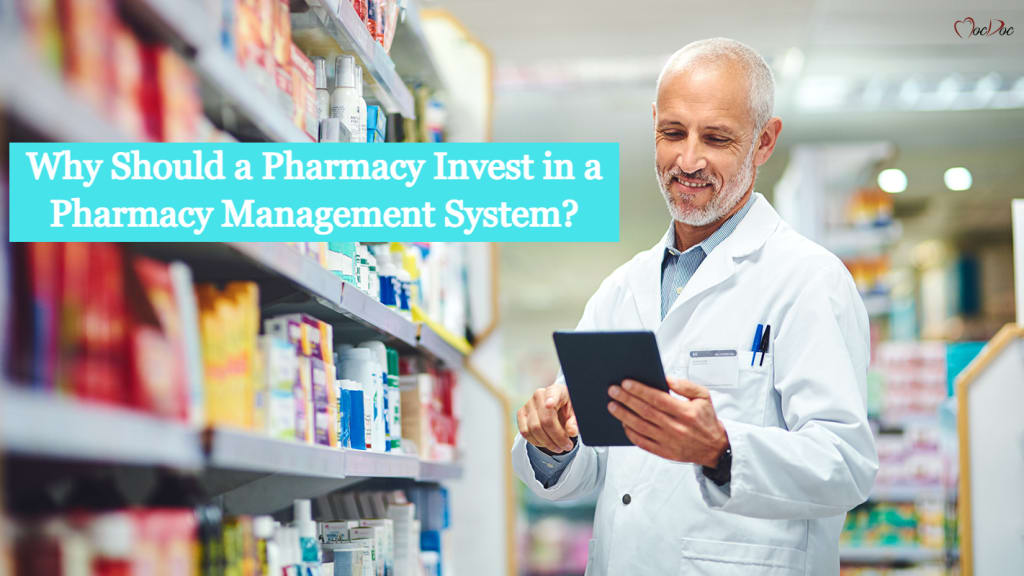 This is software that is designed to help dispensaries, in accomplishing their complete workflow in an organized manner. This pharmacy management system is developed to take care of bills, stocks, and prescriptions of a medical store, even for different locations, just with a device.
The chemists can make use of this software for their medical store, which could help them manage multiple things from a single interface. Instead of maintaining paper records of prescriptions, and bills and further analyzing them, which makes itself a time-consuming process, using this pharmacy management system covers all the bases, in reduced time, and manages everything error-free!
Also, most pharmacy management software is designed to be compatible with multiple operating systems, thus making it possible to use the same on any device, and no need for having a different device, for this sole purpose.
What are the different components of pharmacy management software:
Multi-Store Management: The ability to handle prescription requests and billing for different stores within a hospital, of IP or OP billing, makes it a key factor to use pharmacy software.
Multi-Location Support: As there are many chemists who own their chain of pharmacies, there is a requirement that could suffice their need to monitor the activities of every one of their stores, and this is managed by having a perpetual pharmacy management software, as it can assist them with pharmacy inventory management, integrated billing, and FSN analysis.
Product Flow Analysis: An efficient pharmacy management system is capable of examining and analyzing the product flow in the pharmaceutical industry, thereby helping in making conclusions about which medicine is in high demand and requires recurring orders, to match the needs of the patients.
Sales and Credit management: Having pharmacy billing software in place, can help in all sales, Purchase Orders, and billing-related engagements, all being recorded to the system, to avoid confusion.
Analytics: Possessing a digital assistant, that can come up with the analysis of long-time data of the pharmacy's inventory flow, and prescriptions, and the ability to provide reports on expenses, credit bills, VAT and GST reports, proves the expertise of a reliable pharmacy management system in the industry. Such a system, with a proper MIS backup, also assists with patient data and e-prescription facilities.
Alert System: Having an interactive notification system, helps the users to use the pharmacy management software to send SMS alerts on stock availability to the patients. This also helps in sending out promotional messages and also to maintain a good customer relationship.
Real-Time Sync: As how storing data helps in analyzing the complete pharmacy-related finances, it is also important to have them synced in real-time, in order to avoid any missing data or human error, and also helps in proving the reliability of the pharmacy management system in use.
Role-Based Access: Having different access to each user, based on their requirement helps the users to have both - restrictions on the data that is available for access, as well as narrows down the data in the view. This avoids time consumption and achieves and aids in proper pharmacy management, day-to-day.
About the Creator
Most healthcare software systems rely on outdated client server technologies accessible only from network connected desktop computers installed on premises. MocDoc fundamentally changes how you manage your Clinic / Hospitals.
Reader insights
Be the first to share your insights about this piece.
Add your insights