What Does the HVAC Energy Audit Process Look Like?
An energy audit for your HVAC system examines and measures how your system currently performs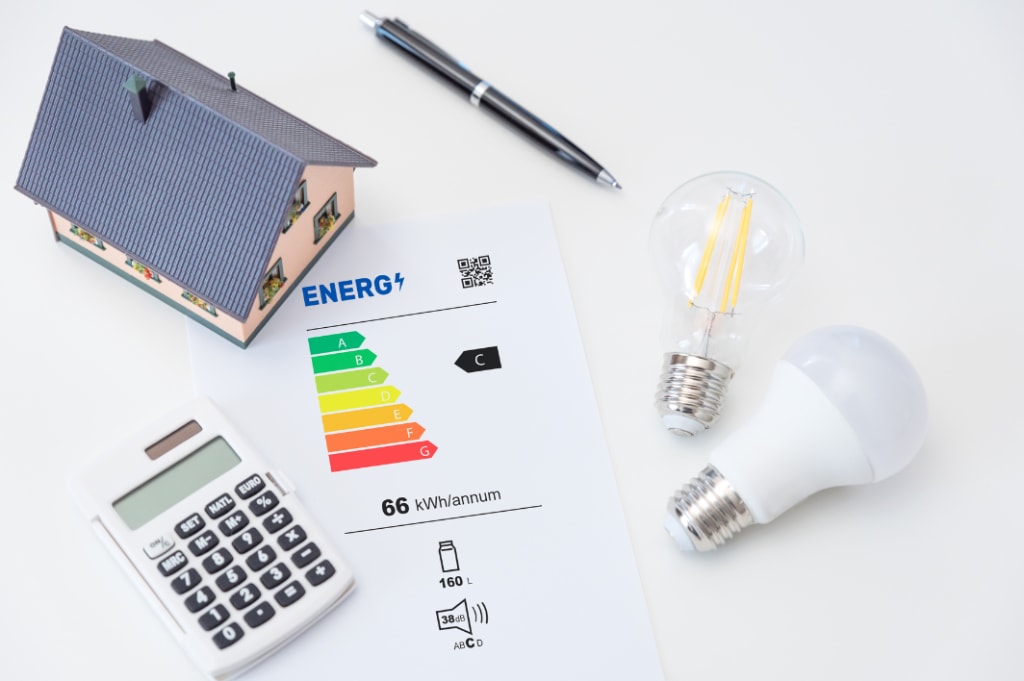 Whenever we see our energy bills, the thought of energy wastage often enters our minds. We always think about our energy usage and any leakages that may be ballooning up our utility bills. You may have done your best to keep the energy use at a minimum, but the bills are still increasing, and you have no idea why. You used your air conditioner only for a few hours a day. The doors are closed, you kept the optimal fan speed, but the bills are still skyrocketing.
You are not alone, though. Rising energy bills are a cause of concern for all homeowners in the United States and worldwide. It is expected that residential electricity prices will increase by 2.8% in 2021. Combined with other household expenses, it is a wise choice to find ways through which you can save energy across your home.
When all the obvious ways of energy saving have been exhausted, and the reduction in bills is still not noticeable, you need to go for an HVAC energy audit. You might have seen this word thrown around in conversations or read about it online. But what is it? And how exactly does an energy audit of your HVAC system help you save energy? Let's find out.
What Is an Energy Audit?
A home energy audit gives you an overview of the energy consumption across your home. It provides an assessment: which appliance is taking up how much electricity, what times are the most energy-intensive, and how can you reduce your energy consumption. An energy audit helps you identify and adopt measures to reduce energy usage. Some of the prominent advantages of an energy audit are:
Reduces the consumption of energy.
Lessens damage to the environment.
Saves money by identifying areas of energy wastage.
Helps identify hidden problems.
Helps in increasing the lifespan of your appliances.
Improves the resale value of your house.
Increases your comfort level.
What Is an HVAC Energy Audit?
An HVAC energy audit is a more specific type of audit, which focuses only on your home's heating and cooling appliances. These can include your air conditioners, heat pumps, furnace, fans, vents, ducts, and other associated parts. Moreover, an energy audit also uncovers hidden problems, such as air drafts, air leakages, unnecessary shading, and more.
With an average household spending nearly $2,200 on energy expenses a year, and half of them going towards heating and cooling, it is essential to go through an HVAC energy audit!
In a nutshell, a home energy audit can give you a bird's eye view of your energy consumption and chart a roadmap you can follow before implementing energy-saving measures.
Why Get an HVAC Energy Audit?
The advantages of an HVAC energy audit are multifold. Furthermore, other than energy-saving, an HVAC energy audit also helps you maximize your HVAC system's potential. Let's look at the various aspects that it covers, what they entail, and how you can benefit from each.
1. Identify Hidden Issues With an HVAC Energy Audit
When your air conditioner is not working or strange smells are coming from the AC, you know it is time for a checkup. But these are the obvious issues. What about when your air conditioner is seemingly working fine, but the room is still not being cooled or heated effectively?
This is where an HVAC energy audit comes into play. A professionally performed HVAC energy audit will uncover the hidden issues in your heating and cooling systems. These can be open spaces under your doors or in your windows, which create drafts. These drafts can let the outside air come into your home and not let the HVAC system work properly.
Blocked or damaged vents, air conditioner settings, insulation issues, and usage habits all contribute to an HVAC system's proper functioning. They need to be studied in detail through an HVAC energy audit to help conserve as much energy as possible.
2. Improve What Is Important – COMFORT
The result of air conditioning is to get the perfect temperature conditions to live in your home comfortably. But often, that is not the case. You can have the air conditioner working at the maximum temperature all day but still couldn't cool down the room. You will always be feeling uncomfortable all day and also be spiking your energy expenses.
With an HVAC energy audit, improve your home comfort by identifying the root cause of the issue. Maybe your energy-intensive appliances like refrigerator or freezer are expelling their heat into the living room. Or your ceiling is not well insulated from the attic and letting the heat penetrate the living room. All these factors can add up to make you feel uncomfortable.
You can also maintain the ideal humidity levels through an HVAC energy audit!
3. Less Energy Consumption
The bottom-line for most homeowners is a reduction in energy consumption. This is what we all want at the end of the day, and you can achieve it by going through an energy audit and fine-tuning your HVAC usage.
A professional HVAC audit can discover things such as setting your AC at 70 or 74 degrees will have the exact same effect on room temperature! This knowledge will ensure that it's better to set your temperature at 74. Moreover, keeping your air conditioner a few degrees higher might not affect the room temperature, but it sure can bring down your energy expenses.  According to the Department of Energy, US households can save 10% annually by adjusting the room temperature by 7 to 10 degrees for eight hours a day!
4. Increase Your Property's Value
If you are looking to sell your home in the near future, an HVAC energy audit will surely impress potential buyers.
If your home is in an extreme weather area, it will give great peace of mind to future buyers that the house has been sufficiently weatherproofed and taken care of so that they do not have to deal with any hassle in the future. This is bound to increase the value of the home by quite a margin.
5. Improve Your Health and Safety
Safety is a priority for every individual, and an HVAC energy audit looks at that aspect in detail.
Dangerous levels of toxic gases such as carbon monoxide can build up from incorrectly installed or faulted appliances, and they are potentially deadly. An HVAC audit will look over your home's ventilation and make sure that fresh air is circulated all around the house and healthy indoor quality levels are maintained.
6. Contribute to a Sustainable Environment
Reduction in HVAC usage means less energy use, leading to reduced carbon emissions. You can play your part towards a healthier planet by fine-tuning your heating and cooling habits and reducing your energy consumption wherever you can. An HVAC audit will identify how exactly you can do this.
Moreover, you can also opt for sustainable HVAC systems that will help reduce your carbon footprint. With an audit, identify the best system for your home.
HVAC Energy Audit Checklist
An HVAC technician helps you perform energy audits and suggests improvements that help you increase the efficiency of your system, lowering your utility bills. The checklist includes:
1.Gathering information about the HVAC system
2.Making an estimate about operational efficiency
3.Suggesting efficiency improvements for your current system
4.Making a list of replacement options
5.Calculating the cost and payback of options
Steps Involved in an HVAC Energy Audit
Rather than calling over a professional to conduct an audit, you can perform a brief HVAC energy audit yourself. DIYs are highly recommended every couple of months to ascertain optimum heating or cooling.
Here are the steps you need to tick off for a DIY HVAC energy audit:
Check the air filters
Blockages or dust in your air filters can affect your indoor air quality and decrease your HVAC unit's performance.
Check your thermostat settings
Decreasing your thermostat setting in winter and increasing it in summer by a notch can work greatly with savings. Make sure you have the best setting for comfort and energy savings.
Inspect the ductwork
Issues in the ductwork can cause air to leak, thus leading to energy wastage.
Patch the leaks and insulate
Make sure your home is weatherproof. There are no crevices allowing your heated or cooled air to escape.
Check the ventilation for closed spaces
Spaces such as a garage or basement tend to be closed off and can seal in harmful gasses. Make sure your home is well ventilated and fresh air is thoroughly flowing.
Ensure no faults in wiringDamaged wiring can be a cause of extra energy consumption. Make sure all your wiring is in top order!
Additionally, for the HVAC system to work efficiently, you can also schedule regular maintenance checks. HVAC maintenance will increase the life of your system, saving you some bucks!
Is the Hassle for an HVAC Audit Worth It?
The answer is an absolute yes. The savings in energy, increase in comfort, and peace of mind make an HVAC energy audit worth going for. Further, the long-term benefits will more than cover up for the initial expense and make it completely worth it.
Conducting an energy audit isn't the be-all and end-all. It would be best if you acted upon an energy audit finding to ensure that all the HVAC energy audit checklist items are completed. Only then will the intended benefits be turned into a reality.
Reducing the air conditioner usage, sealing the drafts and leaks, making maximum use of sunlight in the winters, regularly checking up your air conditioner, and insulating your walls are just some of the items that an energy audit of the HVAC system can bring up.
Book an HVAC energy audit appointment and start saving energy & money today!
About the Creator
I'm Drew Cameron Founder of EDS, Making an impact in people's lives and businesses. https://www.eds.tech
Reader insights
Be the first to share your insights about this piece.
Add your insights