What Are The Main Uses Of Inconel Alloy 625 Round Bars
625 Round Bar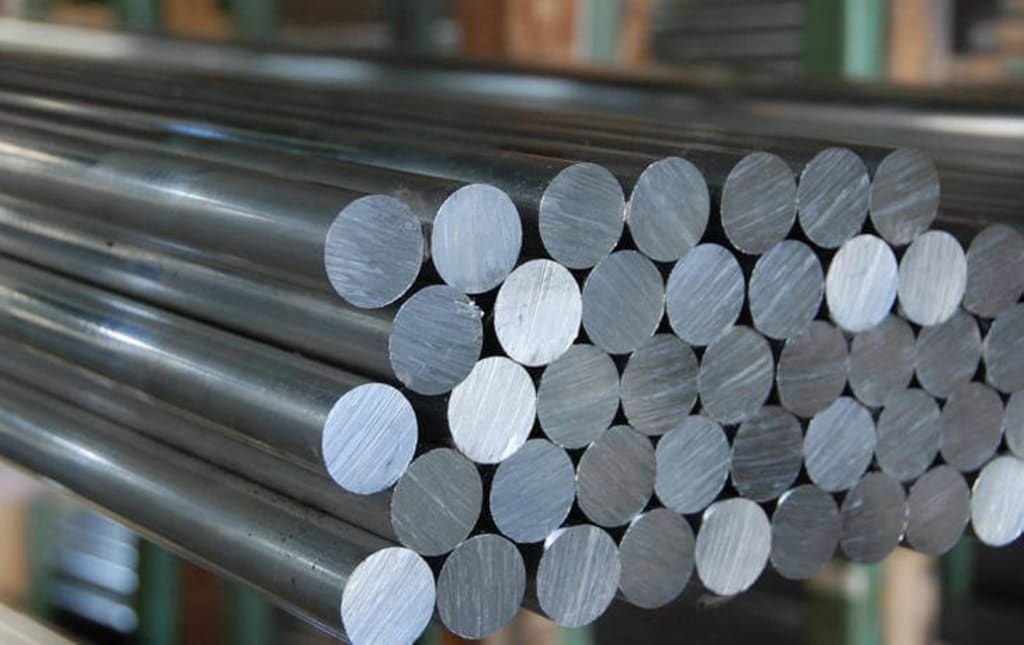 Inconel 625 Round Bar
Inconel 625

The alloy Inconel has the content of Nickel and Chromium more in it than the other metals and alloy. The features of Inconel like resistance to high-temperature oxidation can bear up to 2200°F make it optimum for applications. Chemically Inconel is combined of many metals but what makes it different is that it has Nickel at 61.5%, Chromium at 22.5%, and Carbon at 0.05%.

Availability of carbon makes the alloy stronger ad durable. It has a Tensile Strength of 80000 Psi and can yield up to 30000 at the elongation of 35%. Inconel 601 also has good ductility. The grades available of Inconel are Inconel 600, Inconel 601, Inconel 625, Inconel 800, Inconel 825. Here we will focus on Inconel 625.

Being a grade of Inconel the 625 is also similar to Inconel in certain aspects. The availability of Nickel and Chromium makes the grade very greatly resistant to corrosion and many harsh conditions.

The Nickel content in Inconel 625 is 58% minimum, Chromium between 20-23%, and also there is Molybdenum which is at 10.0%, then what makes 625 different is the presence of columbium and tantalum together at 4.15%. The Tensile strength of Inconel 625 is 910 MPa and Yield Strength is 468 MPa and elongation of 47%.

Round Bars

Round Bars are long circular objects differing in diameter but circular in shape. These bars are solid entirely filled with the alloy itself. The properties of 625 round bars include non-magnetic features. the alloy is resistant to corrosion and oxidation because of is a nickel-based alloy.

The grade 625 can bear many corrosive conditions including salt water, fresh water, alkaline, salts, and all type of air, all of them have no effects on 625. The grade can be taken through hot working and temperatures would be maximum at 2100° F. the Inconel 625 is used for a lot of applications and for use it is forged into shapes like Pipes, Tubes, Sheets, Plates, Coils, Flanges, Pipe Fittings, Fasteners, etc. all these products are used widely around the world.


Applications of Inconel Round Bars

The alloy 625 has wide application in various industries. Inconel 625 manufactured products are mainly used in industries like De-aerating heaters, Marine engineering, Chemical and hydrocarbon processing equipment, Gasoline and, freshwater tanks, Boiler feedwater heaters and other, heat exchangers, valves, pumps, shafts, fittings, and fasteners, Industrial heat exchangers, Crude petroleum stills, Chlorinated solvents, Crude oil distillation towers.

All these mentioned industries depend very much on Inconel 625 as it is an alloy that has the ability to withstand the harsh conditions and temperatures of the industries. This alloy is also stronger so generally it is meant to be used for such utilities. The Inconel 625 products are significantly used in Chemical processing by converting them into pipes that turn out to be stronger and durable also this alloy can withstand the chemicals. Steam superheater tube supports, Power generation, Heat treating muffles and retorts, Radiant tubes, Catalyst support grids in nitric acid production, Aerospace, Heat treating industry, etc.

Uses of Inconel 625 Round Bars

These Inconel round bars are used in the manufacture of heat exchanger header bars, metal seals, wire rope for mooring cables, and chemical processing components in a variety of industries.
This combination, along with columbium and molybdenum, allows Inconel to have a very high melting point and perform well at high temperatures. Furthermore, when compared to other Inconel variants, Inconel 625 is very easy to weld. Due to its high chemical and temperature resistance, Inconel 625 round bars can be used in a variety of applications, including jet engine exhausts, flare stacks, seawater equipment, and chemical plant equipment.

The superalloy Inconel 625 can be used in a variety of applications, including jet engine exhausts, flare stacks, seawater equipment, and chemical plant equipment, due to its high chemical and temperature resistance.