What Are Graduate Nurse Learning Objectives?
Tending care to patients, administering medications, operating medical equipment, getting theoretical and practical knowledge are some of the learning objectives of graduate nurses.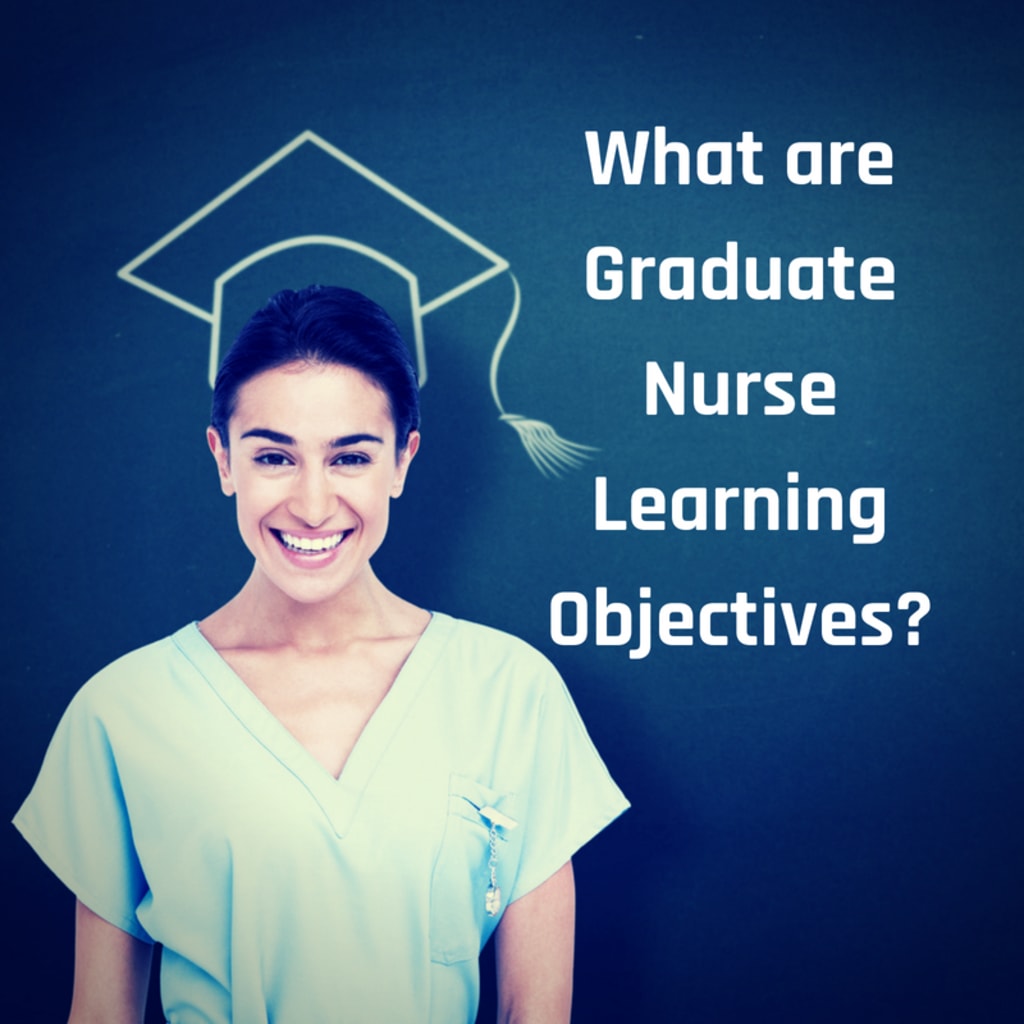 Nursing profession requires much more than a strong mindset and an inner urge to care for the patients afflicted with illnesses. These professionals have nerves of steel to handle the daily challenges common in nursing profession. They need to be vigilant round the clock as well as ensure that timely medication and proper care is provided to the injured and sick ones. If you are someone who has always dreamed of being a nurse, opting for a nursing profession could be a wise option for your career.
Syllabus
The nursing colleges always design their curriculum in such a manner that by the time a student finishes the course, she is ready to take the real-world challenges. Not only she is granted a complete theoretical knowledge about the human anatomy, but also practical experience at medial centers where she tends care to patients. Although the learning curve grows when a graduate nurse actually works in a real-world environment, much of its foundation is laid in the nursing school or university itself.
How the course helps?
While pursuing graduation, nurses are taught a wide variety of things that prepares them for dealing with emergency situations. The course curriculum not only imparts them with profound knowledge of the human body, but also helps them understand the various treatment methods to ease out the discomfort. The basic syllabus of the medical science is an essential part of their education as they are taught about the different types of diseases, causes, symptoms, administering medications. Furthermore, these professionals are also taught about the different types of surgeries that might be needed to treat health issues in extreme cases.
Sound Knowledge of Various Nursing Equipment and Instruments
The nurses during their course learn a wide range of things which would definitely prove useful in professional life. During this period, they are educated with extensive information about medical equipment and instruments as well as how to operate them. It includes instruments like stethoscope which is vital for checking blood pressure or heartbeat rate of a patient, instruments used in the operation theater, and equipment that are essential for life support. It thus covers machines like ventilator, in-room equipment devices like IV pump, analgesia pump to control patient pain, blood gas monitoring equipment and specialty specific equipment such as the flow system for outpatient asthma department or the portable water collection system to test for bacterial or contaminated growth. Apart from these, they are also required to carry handy instruments like thermometer, penlight to gauge pupil dilation of the patients, watch, pulse oximeter, blood pressure monitor, dressing scissors and hand sanitizers during their routine follow up rounds.
Aids in Development of Essential Skills
The nursing program also helps the to-be nurses to develop certain skills which would prove useful in the long-term. As the students are given a chance to closely observe cases in medical environment that occur in the real world, they have a good opportunity to focus on refining the essential qualities that an employer would like to see in a prospective candidate. Hence, during their grad studies itself, these nurses develop a sense of professionalism which would assist them to practice their duties ethically, morally, and altruistically. Furthermore, they also learn how to coordinate with doctors, surgeons or the other nursing staff in case of medical emergencies, and handle panic situations. The graduate nurses are also taught the importance of effective verbal and written communication which plays a vital role for the treatment of patients, and for a few cases, it might be a matter of life and death.
The nurses are expected to provide care not only for the ill or injured individuals, but also play a crucial role in the society by spreading awareness of health. Also, these professionals are made to pledge that they will provide competent care to all the patients without discriminating them on the grounds of color, religion, sex, age, or socioeconomic status. Moreover, the nurses have to ensure that they adopt the standard practices and follow the medical practitioner's prescriptions to provide appropriate nursing care to the diverse patients. While doing so, they might come across complicated cases or have to take quick decisions during emergencies. They must take efforts to keep an up-to date-knowledge about the latest available treatment options for a particular disease or use researching skills to help in improving health care practices. At the end, the nursing professionals are expected to value life-long learning and strive for continuous professional improvement in their clinical career.
About the author
Reader insights
Be the first to share your insights about this piece.
Add your insights