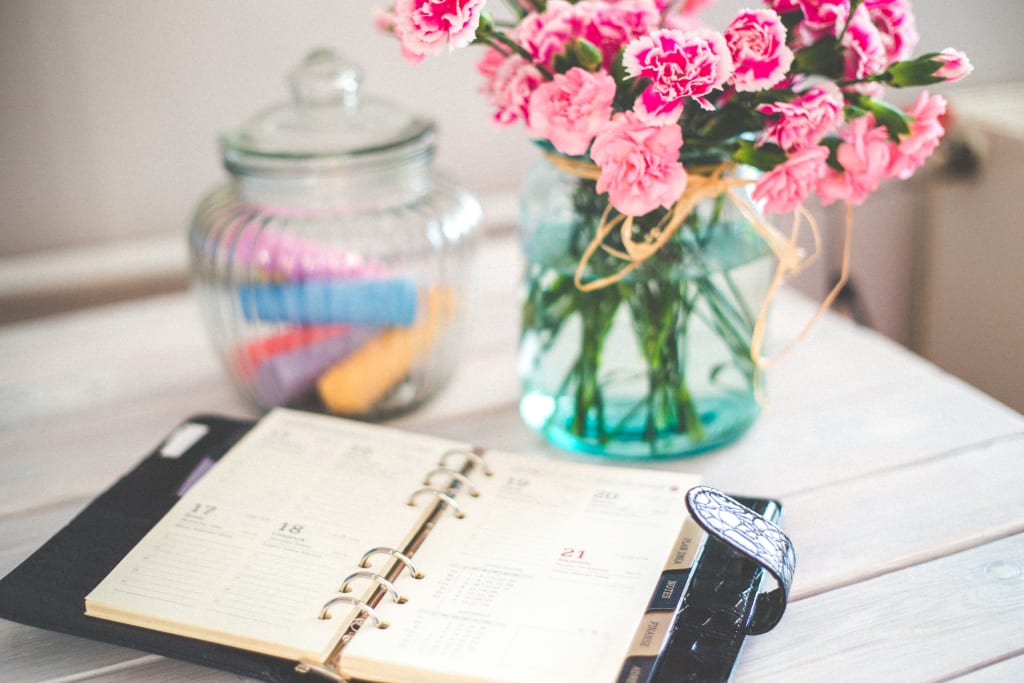 Finals week is the plague of all college students' life. One week of pure suffering before you are free for a well deserved break. Finals week is when you prove your knowledge and hard work from the semester or quarter before. Whether you have exams, projects, presentations or papers to do this week, it is bound to be rough, and that is what everyone tells you. But it could be much better, granted it will still be hard and you'll still have to put a lot of work in, but it could much less miserable. Going into your first finals week, I'm sure you don't know what to expect and that can make it all the more anxiety inducing. There are a lot of things you can do to help yourself do a lot better during this week and of course, you'll need to find what works for you.
Tip #1: figure out your finals week schedule
Check when all your finals are and be sure none of them overlap and conflict. See when you'll be able to eat every meal or if you'll have to pack one to eat very quickly. See what order your finals are in so you can prioritize and know which one of your finals you'll have to put the most work in to be ready for. Being sure you know your finals week schedule in advance is a good way to keep your mind at ease and you'll know what is coming your way.
Tip #2: take advantage of dead week
For my university, we only have dead day, but in the case of most universities, there is a whole week without classes meant for you to study. Just because you don't have any of your classes, doesn't mean you should just take it easy and forget about all the exams you have coming up. Use this study time to your advantage and get ahead of your studying. Study each subject a little every day and dedicate specific time for each subject. Maybe you have an essay to do, set aside one day to do that. By using every day to study a little and get work done, your brain will be very knowledgeable on each subject and ready to take on those exams.
Tip #3: get your rest
I know everyone is already telling you to get enough sleep and you have already gotten very little sleep, but it is crucial. Sleep is the time when our brains recover and actually embed the stuff you studied into your brain more permanently. It also helps your brain perform better and helps you to be more alert, meaning you'll be able to perform your best on all your exams. Dead week is a great time to be sure you are well rested and that your brain is fully absorbing the information you put in it. If you correctly take advantage of dead week you won't need to be up all night during finals week, so tip #1 is really crucial.
Tip #4: put your phone away
As tempting as it is to scroll on social media it distracts from your studying. Your brain can't multitask as well as you think it can, so turn off the TV or streaming service and put your phone on silent. Allowing yourself to fully focus on the study material in front of you is the best way to be sure you are absorbing as much knowledge as you can.
Tip #5: make sure you are eating enough
It is easy to forget about a meal when you are deep into a study session or writing a paper, but making sure you have enough fuel in your body is vital. Your brain needs food as much as the rest of your body and having enough nutrients will keep your brain in its peak performance. Along with this, you should be sure that you are drinking enough water. Lack of food or water can lead to headaches and distractions for you that can be easily fixed by taking care of yourself.
Tip #6: take breaks
While it is important to be studying as much as you can, your brain needs to breaks to process what you are trying to learn. The best way to do this is to take a short 5 or 10 minute break every hour, then take a longer 30 minute break every 3 or 4 hours. This is when you can get out your phone again or maybe take a break to go get some lunch, take a walk or talk to a friend. Going outside and getting some fresh air will keep you alert and taking in some sun (if it's out by you at this time of year) can keep your mood up. Let your brain catch up on all the information you are putting into it and you'll be better off.
Tip #7: find a study buddy
Studying with another person once you feel you have learned the material pretty well on your own is a great way to really test your knowledge. You can quiz each other and come up with new ways of thinking about the information. What's even more helpful is to try to teach your buddy the information like they have never learned it. Having to explain something in your own words without referring to any notes is the best way to be sure you really know it. Your buddy may know something a little better than you do and then you'll walk away with a better understanding of all the material you've learned.
Tip#8: don't be afraid to ask for help
Professors' jobs are to help you learn the material, don't be afraid to ask for clarification or email them to set up a meeting to go over the information. Make sure you understand what is happening in class before you try to study or you may study something wrong. Take advantage of tutors or TA's, there are plenty of resources for you to be sure you feel ready for your exam. The people that your university hires are meant to help you, so don't be scared to ask them questions.
Finals week may seem daunting, but it is doable. There are a lot of things that you can do to be sure that you are prepared. Over studying everything you can is the best thing you can do for yourself, it is the best way to make sure you're are prepared. Just take that first step and just start studying, don't wait, you'll thank yourself later.