The Story We Never Told
Until today that is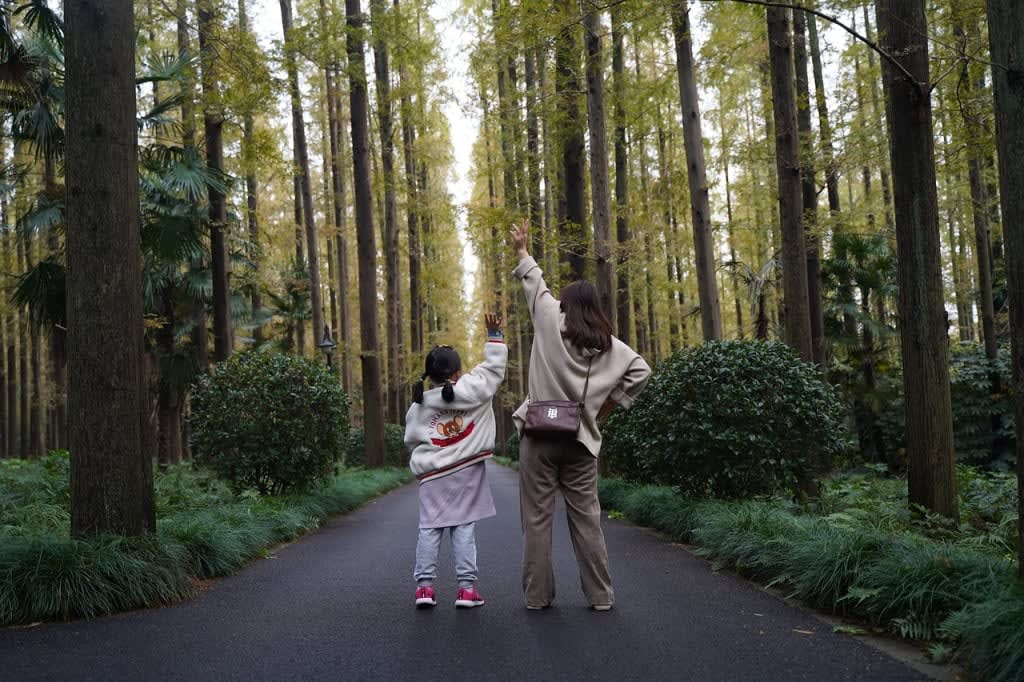 We drove up the snowy, winding road towards the cozy A-frame cabin. Everything about this drive was unpredictable, from the snow, to the winding road, to the cabin, to the outcome of it all.
Come take my hand, sweet girl, as I take you on a ride with me, telling you this secret we've never, ever told a soul. It's only fitting that your ears should be the first to hear this story.
It was a cold winter day and we were on our way to my niece's wedding, 250 kilometres away. This trip had been organised for months, ever since we receive the invite.
We saved every penny for new outfits, petrol money and accommodation expenses. We'd long decided to make a weekend of it. The wedding was Saturday so we decided to leave Friday afternoon and return on Monday night.
Mum was lined up to babysit the fur babies for the weekend, the shopping was done so they all had enough food, bags were packed and we headed off. We were on our way.
But something went haywire and to be honest, neither of us knows the what or the why of it, we really aren't even sure whose idea it was at first, but we do know it was the best haywire development of our lives, then and now.
I hear you darling, champing at the bit to know what happened so here's our tale.
After leaving home, we travelled in silence for awhile, music blaring, lost in our own thoughts. After we have driven about 50 kilometres, it began to snow. We weren't forecast for snow, cold and windy, yes but not snow. It took us by surprise.
It began to fall heavier and it was harder to see where we were going.
Then the oddest thing happened. We both turned our heads at the same time, looked at each other and began talking. We stopped to let the other speak but ended up talking over the top of each other once more. Again we stopped.
This time however, we both realised we were saying the same thing, just in different words.
Neither of us wanted to go to that wedding, which meant if we were brave enough, we could slip away for a deliciously naughty long weekend.
And we could now blame it on the snow, using it as an excuse to say we had gotten stranded in a snow drift.
Brilliant!
Brilliant indeed!
We both smiled at each other as we drove into a tiny town, if you could call it a town even, it was that small.
Though what it did have was a motel and as much as we'd prefer something more secluded, if this was the best there is, it'd have to do.
Walking into the reception we discussed local accommodation options in the small town, when we discovered a lonely A-frame cabin was available up an old winding road, and it was available for rent until Monday.
Apparently it had been booked but the booking cancelled only an hour before.
What perfect luck for us and cemented the decision in our mind. It must be the Universe, giving us a sign, we are doing the right thing.
Of course we jumped at the opportunity, booked the cabin and picked up the map and keys.
Before leaving town, we rang my mother, explained we were snowed in as we damaged the car when we got caught in a snow drift and we'd be stuck here for a few days. We asked her to ring my niece and explain the situation. Mum was happy to do so.
And then my dear girl, we drove that snowy, winding road to the A-frame cabin and have the sexiest, dirtiest weekend of our marriage.
An exact period of nine months passed and you, sweet girl, come screaming into this world. Our gorgeous miracle girl, born 10 years after we'd been told we could never have children.
You were and still are, our precious miracle, conceived on a secret, but delightfully dirty weekend, in a cute cabin in the middle of nowhere, surrounded by glistening white snow.
You, my love, are our perfect daughter, from a perfect weekend, in a perfect 'middle of nowhere' destination!
If you liked my writing, please click on the small heart underneath, near my name. Or send me a tip and let me know you enjoyed it.

****
Please click the link below my name to read more of my work. I would also like to thank you for taking the time to read this today and for all your support.
If you enjoy this piece, you may enjoy this one too.
About the Creator
i am a physicist (Ms physics) and freelance writer, who have 5 years of experience in the field of freelance writing. I also offer paraphrasing/rewriting services to my clients.I love to work on subjects like Teaching & fitness, fashion...
Reader insights
Be the first to share your insights about this piece.
Add your insights