The Mess We Know as the First Week of University
A documentation of the emotional rollercoaster of university through a first-year's eyes.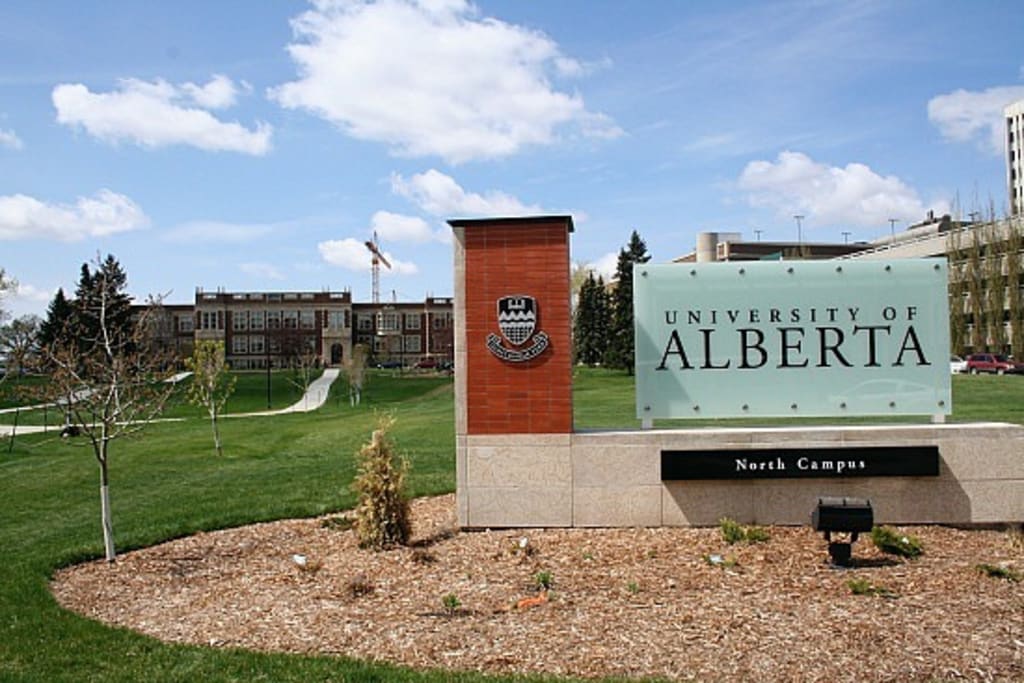 Monday, September 3
New Student Orientation. Registration at 8 AM. Course classes at 9 AM.
Labor Day is no longer a fun holiday created mostly to delay the beginning of the school year. In 2019, my Labor Day was spent at a campus of around a hundred buildings, surrounded by intelligent (and good looking) strangers.
8 AM. Two old friends from junior and senior high were on my bus. Friendly faces. It was a wonderful start to the week, to see those two smiling so bright despite the nerve-wracking circumstances. Since I didn't have the foresight to pre-register for the orientation, they both walked me towards the on-campus registration tent and soon I found myself in an orientation group along with ten other first-year hopefuls and two older students in the arts program as our guides for the day.
12 PM. The campus tour was finally over. There are ninety-nine more buildings than there should be. All in a variety of shapes and sizes and colors. I'm gonna have to use Google Maps just to go from one class to another.
2 PM. We watched a video called "Party Safe and Sexy" about sexual consent and safe alcohol practices, which I suppose is an important presentation to impart on a group of fresh *eighteen-year-old students.
*I live in Canada. Drinking for us is legal.
4 PM. I got a notification that the Biology 30 class that I took online over the summer had just released its final results, which also meant that the diploma exam had been graded. Let's just say that the result greatly worsened my mood, so I left early and took the bus to the mall.
But I couldn't go home. First, I went to the washroom to cry. A lot. Since it was busy on a holiday, the continuous usage of sinks, toilets, hand dryers, and chatter covered up my tears. After the disgust of the atmosphere, I went to go to a grassy space next to an emptier area of the mall parking lot. Last summer, during another mental breakdown, I had sat here too and cried. It's a cycle I'm hoping I can break.
I think failing that exam made me realize that I wasn't capable enough, or that, even if I was, I wasn't trying hard enough. I didn't have any motivation. I lost a huge part of myself.
Before I went home, I asked my sister for help.
Tuesday, September 4
Together, we dropped our younger brother off at his own orientation day for the first day of middle school. And afterwards, my sister completely rearranged my university schedule in order to accommodate for my parents' desire for the medical laboratory program, and my own inclination towards the business program. It was arranged in such a way that I would be eligible for both programs, and so that I can realize if I'm even capable of doing medical laboratory sciences.
Our siblingship isn't that of the movies. I don't normally go to her about my problems, but having that moment getting to calm down with my her and create a plan for my future was helpful and heartwarming. It meant a lot to me to be able to trust her with this.
It's hard to cry to someone you care about. You worry about burdening them with your problems, even if they offer their shoulder for you to cry on.
Afterwards, I headed to my classes.
I made a friend in Biology, but I admit to dozing off a little bit. The old professor had some sort accent from the United Kingdom, so that combined with the lecture hall's microphone made for a perfect ASMR, if only he wasn't talking about biodiversity the whole time.
My statistics prof neglected to even introduce himself or the topic very well. He seemed kind and as if he was trying his best, but I don't think education is that guy's strong suit. Definitely a statistics guy, but not much of an educator.
Luckily, the final class of the day was Chemistry. But that's not the lucky part. It's the few high school friends that I got to sit with. They're much smarter than myself as well, so the tutoring possibilities are endless.
University, by the way, is a whole new experience. If you get to class late, you could end up without a seat, even though the hall should have enough seats for all the students. And you get to class late if you walk too slow between buildings.
Let's just say that I'm getting all my steps in.
Wednesday, September 4
Nothing special, except for the fact that I missed my bus, and therefore my English class by half an hour. It's the only small class that I have of twenty or so students, and so, embarrassed of walking into class when there's only twenty minutes remaining, I ended up just going to where my friends were.
Oops, I guess. Skipping my first English class and all. It really wasn't my intention, and the guilt got to me so I did email my professor an apology that night.
It wasn't too bad at least. I got to spend some time with a few friends I hadn't seen over the summer, so we could catch up.
Seeing that one of my friends was in a stats class with a different teacher, i went to see if I'd like her better than my own. And indeed, I did. This professor actually explained the syllabus and the midterms and the type of calculator you needed, and so on and so forth. The mission now is try and transfer into this class and out of my current one.
After that, two of these friends and I headed out to the bookstore to make a few purchases before they left me for their next class. I'm much closer with one of them, and practically a stranger to the other, but it was actually rather endearing. I'm expecting to ride out this first semester along with these boys.
The day ended when I met up with my cousin and headed off to the mall to get myself an anello backpack. It is absolutely cute, spacious, and I'm obsessed.
Thank God for the back-to-school and labor day sales.
Thursday, September 5
Yesterday went by like a blur. It was the Tuesday schedule again, so constant content and a lack of sleep did not partner well.
'Twas a relatively uneventful day.
My biology professor was still an amazing ASMR artist, my stats professor an amazingly bad professor, and my chemistry class reigning as my favorite class. Not only were my friends there, my professor seems to really enjoy his work and what he teaches. It's admirable.
Aside from that, I did get into an argument. I've been sensitive all week. Sick the week before too, so I hurt someone that I care about. We resolved it, I think.
Friday, September 6
I finally made it to an English class. I was prepared and super ready, although I did freeze up multiple times and neglected to raise my hand and participate in the discussions. It's an interesting course, and it deserves its own post once I gather my bearings. "The History of Reading," covering why people read and why it's important.
It's a 200-level class, not exactly meant for a first-year student, so I did talk to my professor afterwards. She was incredibly supportive, and offered her assistance if ever I needed it throughout the course. I thanked her and went my way.
Today was the first time I got the chance to hang out with a close friend, who was unfortunately busy all summer. My junior high best friend.
We had an impactful falling out when high school first began, but I think it helped develop us into better people, and we grew into happier people without one another. We reconnected over senior year, and now I love her like a sister.
And I feel like that's the weirdest change in university. Seeing old elementary friends all grown up, and changed. There's also having to walk so far for a two hour class, or having to actually make new friends, or struggling to stand out to the professor out of a two hundred student class.
It really is a difficult transition. But it's a transition nonetheless. And I was going to have to experience it anyways.
Aside from the lectures and the clubs and all the sprinkling of every other thing that university has to offer, there also comes lessons of responsibility, and resolution, and maturity, and growth. And as scary as it sounds, these lessons are exactly what I have to learn so that I can find what makes me happy, who makes me happy, and so that I can find that happiness and love for my self.
As much as I am already dreading the next four years, hit me with your best shot.
I'm ready.