The Little Schoolhouse That Could
Turning 4 first graders worlds right side up again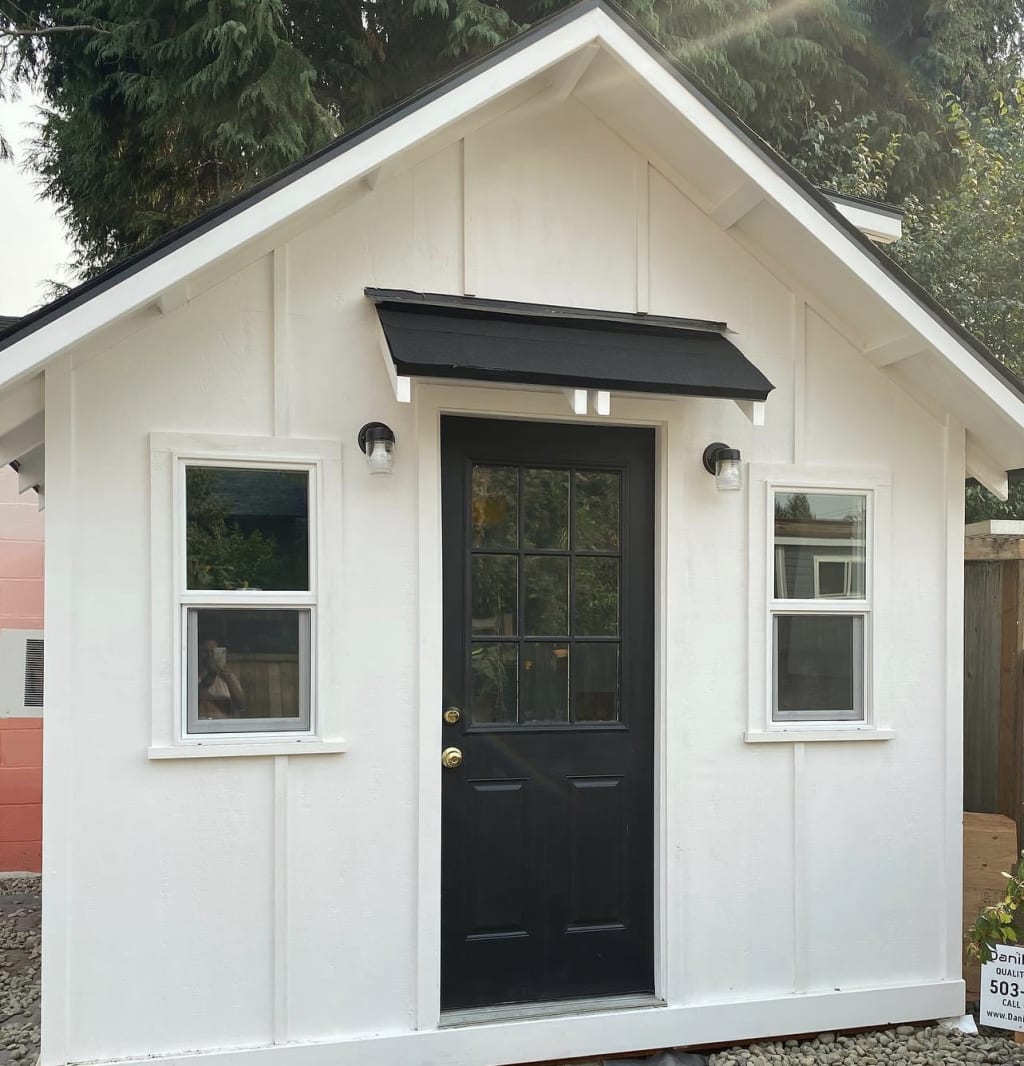 Picture from inside of the little schoolhouse
March 17th,2020 will be a day I, along with many others will never forget. It was the day schools in Oregon took an extended spring break, presuming to come back a week late. Boy, were we wrong.
The choice was made to close all Oregon schools for the rest of the year, understandably. We have this incredibly new and dangerous virus that we simply didn't (and still don't) know enough about to go back to normal life. As adults, we can barley comprehend it. But...what about the children? What about the students? The best way I've been able to empathize is thinking: imagine being in grade school again, then being picked up and realizing you'd wouldn't see your friends, your teachers, or your school—for an unknown and LONG time. Imagine your life being completely flipped with no warning... it's hard to comprehend, but trying to makes you want to cry. Imagine how they feel.
I am incredibly lucky to work in education, and although I am not working in a school, I have access to teach remote and in small learning pods- the new trend in 2020. I have some phenomenal students from a few years ago, and their parents and I had been in contact about trying to create a learning pod for this year. Myself, and 4 other sets of parents had a socially distanced summer meeting in one of their backyards. I was totally expecting one of them to open up their basement, a living room, maybe even a kitchen table for the kids to work together at. Not even close!
"We're thinking the schoolhouse can go right here in this corner," One of the parents said. It's of course in their gorgeous backyard with sugar pumpkins adjacent to where the schoolhouse would be, vines galor, and string lights giving a European feeling. A real dream. I couldn't believe what I heard. These parents are so beyond creative and efficient, that they planned to build this schoolhouse within a few weeks. Granted, her dad is a builder, but that is some superhero level. These parents care. These parents are passionate. And these people want their children to have a fond and beautiful memory of what has been a very emotional time for children.
I walked in September 2nd, our first day of school, and my jaw dropped to the floor. How is it possible for a 10x10 space to feel feel cozy yet gian? To have all of the supplies we need and more, but in a minimalist setting. It feels like home. It feels like a classroom. It gives us all a sense of normalcy. We get to hug, we get to genuinely laugh, read books together...socialize in general! 6 months passing without being with your students/other teachers/at your work is an extremely hard concept for adults to grasp, but somehow we're able to make it through because we have our computer phones, we can vent as we please, and outlet in other ways. It has taken a massive toll on our sweet students, and the least we can do is gather enough strength to make things normal for them. I got the luck of the draw. I have passionate parents I am working with , and students that love school..no matter the size. Quality over quantity.
I'm not gonna lie, The first week was tough. It was like we had all been out of civilization for over 6 months, well I mean, it's kind of true. We had to get used to interacting with other humans and getting in a routine.
Now that we are getting more used to things, I can attest that things are running much more smooth. There is a sense of calm, for the most part, knowing that we have a consistent schedule. We're getting used to zoom meetings with our fellow classmates, and saying hello through a screen every morning. It might not be the same, but it's something. I notice the increase of happiness the moment their teacher pops up on the screen.
This isn't what we expected, but I have witnessed grace of teachers, administrators, parents, and students alike. We will never forget how this virus tore us apart and then brought us stronger together. It would be selfish of me to say I am still sad about how quickly this changed our world,but I feel heaviness around me. The tremendous ammount of people who have been effected by this sickness is horrific, the ammount of loss is unfathomable. In a time of sadness and darkness, there is this: The little school house that could. Together.