The Keys to a Great Research Abstract
A Guide by Bentham Science Publishers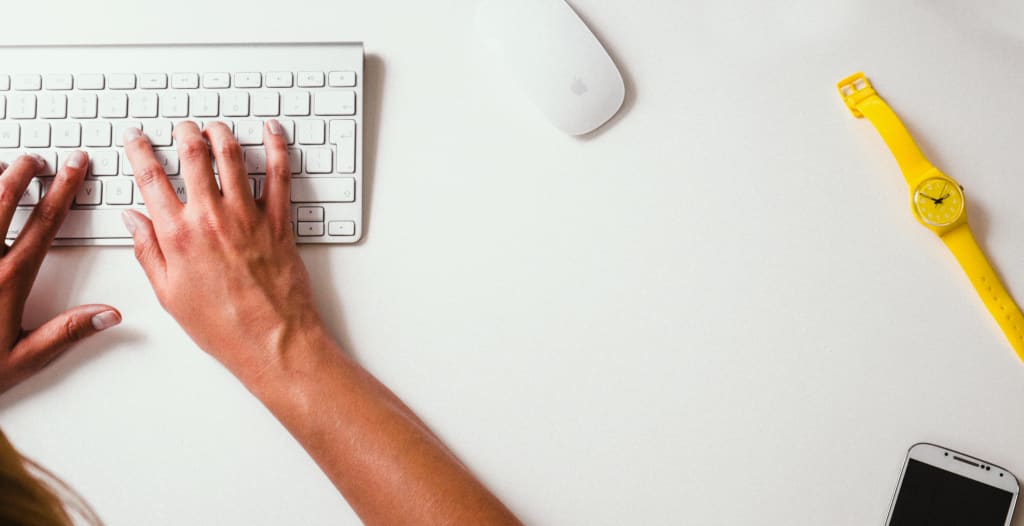 Information overload is a serious problem on the internet. There is so much content out there that it is getting increasingly difficult to compete for the reader's attention. This is especially true for researchers today. When relevant literature is available in such high quantities and from so many sources, the target audience can get overwhelmed, and because of that, readers seldom read through the complete text. In such a scenario it becomes increasingly important to focus on methods to increase the discoverability of your research and persuade people that the academic paper is worth exploring further. To do that, you need a strong and appealing abstract!
Your abstract is the first impression your article has on people looking to read it, and it can also be the last impression if it is not informative and engaging. Even potentially relevant peer reviewers primarily examine your abstract to evaluate your manuscript. Thus, crafting an abstract is to be done carefully.
Abstracts are viewed as the most significant piece of an academic paper, and frequently, are used as summaries of your work. It should stand as an independent document and should contain all the key viewpoints about a research project.
Bentham Science Publishers helps its authors develop abstracts that are engaging, informative, and easily discoverable. Complete details on how to develop the abstract are provided in the "Instructions for Authors" section of each journal.
Before You Write: How to Frame Out An Abstract
Three Different Perspectives for An Abstract
There are three different perspectives from which to write an abstract:
Critical
These are reserved for writing and organized surveys. A critical abstract's job is to clarify the point from which an individual is evaluating the source literature, talked about by a survey. Dissimilar to the next two kinds of abstract, a critical abstract may incorporate evaluative articulations and suggestions.
Informative
This is the most common category. An informative abstract comprises of a total report that clarifies all the essential contentions, results, evidence, and end results. The length is dependent on journal necessities and different submission rules; be that as it may, it is typically under 10% of an article's total length.
Descriptive
Typically a short section (<100 words), a descriptive abstract outlines the research techniques, questions, and work scope. It doesn't examine the outcomes or end results.
Three Different Presentations of An Abstract
There are many ways to present your abstract, but these three types are the most common.
Structured Abstract
The abstract of an article should be its clear, concise and accurate summary, ideally having no more than 250 words, and including the explicit sub-headings (as in-line or run-in headings in bold). Use of abbreviations should be avoided and the references should not be cited in the abstract.
It is important to include the most relevant keywords in the abstract to increase its discoverability. All original research articles, systematic reviews and meta-analyses must be accompanied with a structured abstract. Ideally, each abstract should include the following sub-headings, but these may vary according to the requirements of the article.
Background
Objective
Methods
Results
Conclusion
The headings can vary, but must state the purpose of the study, details of the participants, measurements, methods, main findings and conclusion. Clinical trial studies should have the registration number at the end of the study.
Graphical Abstract
A graphic should be included when possible with each manuscript for use in the Table of Contents (TOC). This must be submitted separately as an electronic file (preferred file types are EPS, PDF, TIFF, Microsoft Word, PowerPoint and CDX etc.). A graphical abstract, not exceeding 30 words along with the illustration, helps to summarize the contents of the manuscript in a concise pictorial form. It is meant as an aid for the rapid viewing of the journals' contents and to help capture the readers' attention. The graphical abstract may feature a key structure, reaction, equation, etc. that the manuscript elucidates upon. It will be listed along with the manuscript title, authors' names and affiliations in the contents page, typeset within an area of 5 cm by 17 cm, but it will not appear in the article PDF file or in print.
Animated Abstract
Bentham Science Publishers primary focus is to extend the scope and visibility of its research papers by creating animated abstracts. The animated abstract helps summarize the essential discoveries and key findings of the authors' published research or review article. Each, professionally-produced, fully-colored animated abstract is accompanied by an English or foreign/local language commentary and is published online along with the published article.
Animated abstracts provide additional value to the published content by means of a visual presentation using narration (in any language), audiovisual resources, graphs, flow diagrams, images, and animation. Bentham Science is at the forefront of offering authors such a unique option.
Animated abstracts are available on our open access platform for free viewing to enable maximum visibility and awareness to readers at anytime, anywhere. They are licensed under the terms of the Creative Commons Attribution – NonCommercial – NoDerivatives 4.0 International Public License (CC BY-NC-ND 4.0).
You can see a sample of an animated abstract here.
Writing an Abstract
Once you have decided what perspective to write your abstract from and how to present it, you need to actually start writing it! Here are our best tips for writing an engaging, informative abstract for your work.
How to Draft an Abstract
Keep in mind that it's a synopsis that features all the key pieces of your original manuscript, so it's ideal to compose it last, when you have all the other various segments drafted.
When you start to draft the abstract, we recommend thinking about these tips:
Treat your abstract like a layout of your primary paper.
Survey each segment of your paper and feature a couple of sentences that catch the principle idea of that part.
A few fragments of your draft may contain numerous sections. In any case, every subdivision forms on a central theme. What is the general idea that ties every one of those subsections together? That idea should be the sentence you remember for your framework.
In numerous respects, recall that the Introduction and Discussion/Conclusion areas will contain your papers most critical focuses. Invest energy processing these pieces of your draft and ensure your abstract lines up with the messages first and last sections of your paper.
When you have distinguished the key expressions and thoughts in your paper, string them together using suitable transitional expressions to portray your paper
What Should Be in an Abstract?
All abstracts, regardless of type, should contain the following information.
WHY: Give details on why your research study is essential.
WHAT: Elaborate on why your study is crucial to filling a gap in current understanding of the topic.
HOW: Concisely describe the methods used (Quantitative vs. Qualitative, Theoretical vs. empirical, study type, models, the types of evidence used, etc.).
ANSWER TO THE PROBLEM: State your key findings.
DESCRIBE YOUR STUDY'S IMPLICATION: Explain how the results of your research benefits us and how can we apply it to other research projects.
Readers flick through abstracts, so make sure your first sentences contain the most important information. Unless otherwise specified by the publisher to whom you will submit your manuscript, you should follow the order of the list provided above, which is the structure of a typical journal article.
Your abstract should include the key terms by which people can search and find your research paper, and it should maintain consistency with the same terminology or language used in the primary document. You should choose roughly six keywords, and make sure that the phrasing matches what people might use when searching for your topic. By doing so, your paper will appear higher in search results. However, be cautious of including acronyms or highly specific jargon that would make your abstract unintelligible for a reader who wants to get a sense of what your paper is about.
In addition, your abstract should be written in the past tense because the investigation has become apparent. However, statement of facts, like, the results and discussion and the conclusion, must be in the present tense.
Finally, the references (e.g. name of author and date) should not be cited in the abstract unless the paper involves an improvement or modification of previously published method used by other researchers.
What Should Not Be in an Abstract?
Ensure that your abstract covers just the extent of your academic paper. All things considered, it ought to be a working substitute for your main article. You must not utilize this valuable space to refer to different papers. Yet again, the abstract is intended to feature your research.
The Do's and Don'ts of Abstract Writing
Do: Emphasize the significant topics introduced in your paper.
Don't: Try not to go past the extent of your paper. The abstract should feature just what you've researched.
Do: Concentrate exclusively on your research and its pertinence to your target readership and criticalness to the academic community in terms of developing information on the topic.
Don't: Abstain from referring to references or including a list of sources. In the event that you have to refer to different sources, do so sparingly. In any case, note that it's generally wrong to do as such in an abstract.
Do: Use catchphrases that individuals may automatically enter into a search engine.
Don't: Try not to incorporate a lot of jargon or such a large number of abbreviations.
Do: Incorporate enough data for a reader to make a free assurance of whether they need to peruse your paper in further detail. In this way, there's no compelling reason to broadly illustrate. You can state the details, for example, factual importance by taking note of the p-value in appendixes after the applicable finding.
Don't: Abstain from broadly illustrating on statistical strategies, routine tests done in many examinations (e.g., security tests performed in clinical investigations), and statistical criteria used for tests. This data is supposed to be held for the primary document, if for any other purpose.
how to
About the author
Bentham Science Publishers is a publishing company of scientific, technical, and medical literature based in Sharjah in the United Arab Emirates. Bentham Science publishes over 100 print & online scholarly journals and ebooks.
Reader insights
Be the first to share your insights about this piece.
Add your insights