The Four Best Student-Led FREE Online Resources for Teachers and Parents!
Get your kids engaged in math and literacy!
In 2020, a lot of things changed for a lot of people. I am one of those whom I like to call professionally migrant. I didn't exactly lose my job, but I did end up leaving the job I loved due to the economic repercussions of COVID. I'm a teacher, and my reality this year is unlike anything I had seen before. I grew up privileged. After college, I was even lucky enough to get a job I adored on the first try. Sure, some of my students struggled, but we were able to get every single student meeting grade-level expectations every single year.
What a rude awakening it was to realize this year just how different things could be. I have spent this school year trying strategy after strategy, hunting desperately for whatever my students would engage with. My biggest challenge was differentiation. I have a few advanced learners, many students below grade level, and just a select few in the middle. To make matters more complicated, we are extremely limited on paper and other supplies. Most of my options involve the Chromebooks.
Keep reading to see how I engage my wide assortment of learners while keeping things differentiated, on target, and standards-based (all while using the free versions of these wonderful apps!).
Elementary Literacy - Dreamscape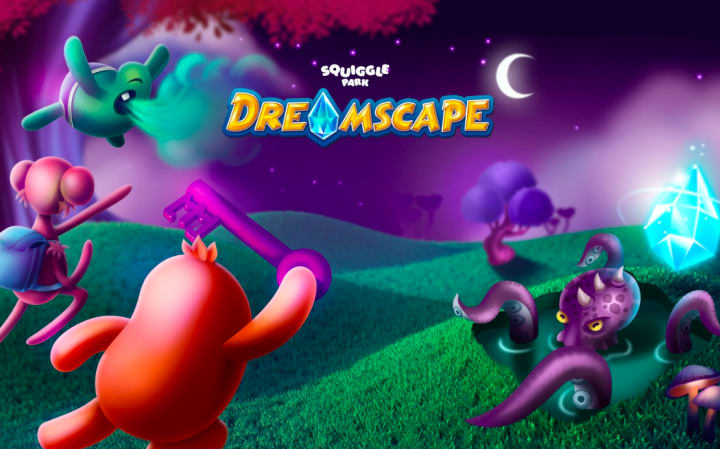 So many ads for online literacy game platforms have been popping up this year, but I have only found two that are actually free! Both are great.
My students have become obsessed with Dreamscape. While I can't recommend the placement test used on this site, what I do love is the skills report page. With a click glance, I can see exactly which skills each student is doing well on and which (s)he needs to work on. Furthermore, I don't have to just trust the site; this page allows me to see exactly how many questions were attempted and how many were answered correctly for each and every skill. I get the raw data, not just the site's own judgments.
The best part is that the students love this game! While some still balk at the opportunity to do independent reading, all of my students jump at the chance to play this game. They work hard on the passages and questions provided in order to earn more supplies and tokens to keep their characters thriving in the magical world they work to create. They can even interact with classmates' characters as they go exploring.
This site covers dozens of skills, from reading comprehension and literacy strategies to vocab and grammar. Teachers can assign specific tasks or simply allow students to roam free. The easiest way to sign up multiple students for this game is by linking your Google Classroom.
Beginning Literacy - Lalilo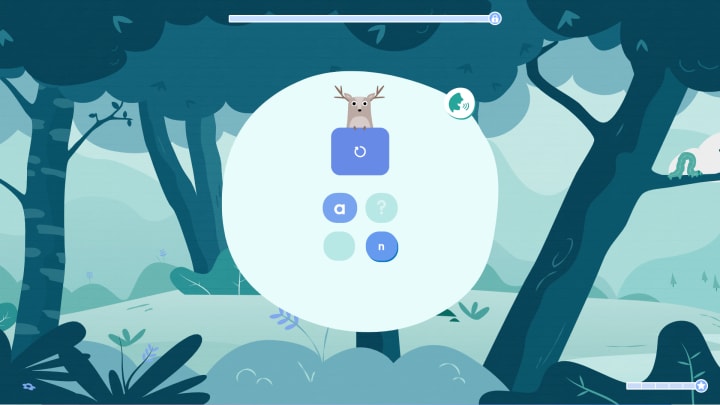 Lalilo is a game for children from the pre-K level through a second grade reading level. The interface is extremely simple (so very little adult intervention is necessary), and it's pretty cool that kids get to earn treasures, badges and stories as they achieve their way through the map.
I just started this game recently with my own children at home, but I like what I'm seeing so far for the most part. Again, I would take the placement test with a grain of salt; for one of my kids, the test wasn't long enough for him to show just how much further along he really is, while for the other, it wasn't long enough to show just how much he doesn't know yet. Having said that, the simplicity of the site for young children and the ease with which I can see the reports of lessons and achievement for both kids makes this a winner for me. The skill breakdown is very specific and thorough, and I'm able to see exactly what my kids need to work on.
Math - Prodigy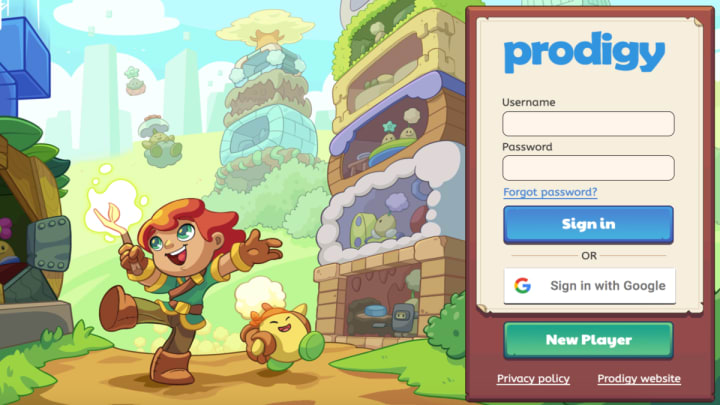 Prodigy is another virtual world game in which students can move their characters around and battle each other, all while learning, practicing, and improving their skills! Just like with Dreamscape, students have to do the academic work in order to move on in the game. A newer feature is that most Prodigy problems now include helpful instructional videos for when students get stuck. They also include little hints that remind students what they need to be thinking about in order to solve the given type of problem.
The reports pages on Prodigy are very helpful, including the placement tests. The data here can be broken down in a variety of ways depending on what you want to see. You can even do comparison charts to measure student growth.
As with Dreamscape, Prodigy can be linked to your Google Classroom!
Differentiation - Khan Academy
Khan Academy has been a lifesaver this year. With helpful videos, practice, quizzes, and unit tests, it provides an accessible way to attain and measure achievement! As I mentioned above, my greatest challenge has been differentiating with limited time, limited resources, and limited me! With Khan Academy, I can assign different topics from different grades to specific students! This was a major game changer. I no longer have my struggling students wasting their time awaiting intervention while my advanced students groan and ask for harder work. Now I can assign second and third grade review and reinforcement to those who need it while my average-level learners review our fourth to fifth grade class topics. At the same time, those who need a bigger challenge can move on to new things we haven't even covered yet! In addition to giving specific assignments, I can create course mastery goals and assign an expected date of completion.
While Khan Academy is not a game platform, I have found that students really do engage with it, perhaps in part because I reward them for level-ups attained. We have a wall of achievement in our classroom, and they receive stickers weekly according to level ups on Khan Academy as well as questions completed on Prodigy and Dreamscape. This mixture of results and effort creates a safe space in which anyone who puts in the work can fill his/her golden plaque with stickers! They absolutely love it.
I have really enjoyed using these tools. All of the apps mentioned above can be used on a computer, tablet or phone and linked to Google except Lalilo. I hope you found something (or a few things!) on this list that you can use in your classroom or at home. Feel free to share this article if you think it could be of use to others!