The Case for Coaching for Independent School Leaders
How Leadership Coaching Can Transform Schools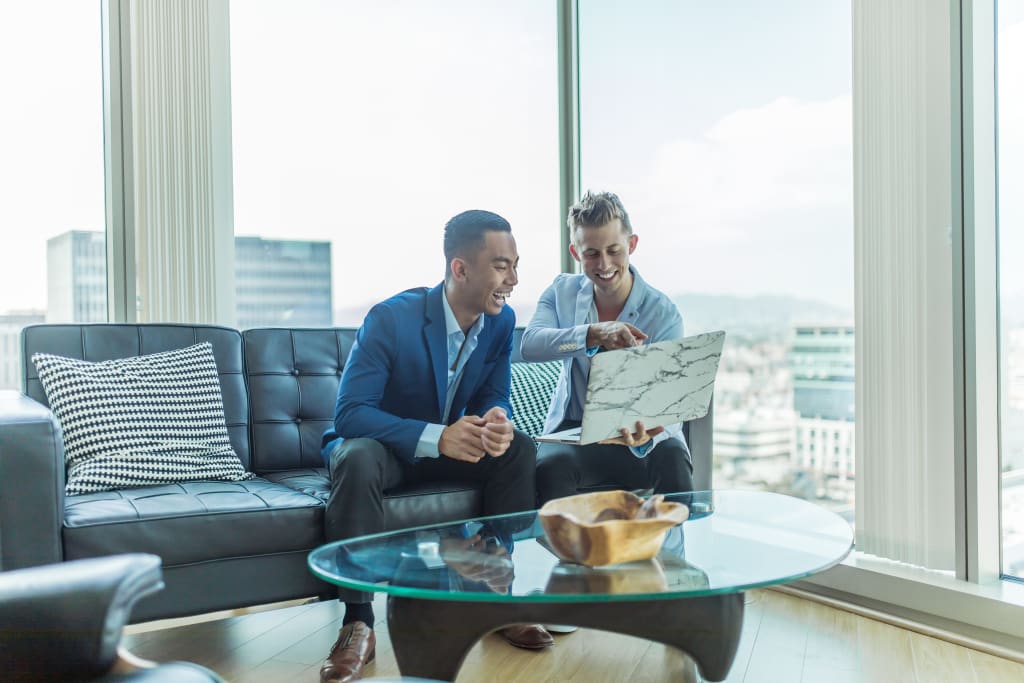 As independent school leaders, we know that running a school is downright hard. Even prior to experiencing a global pandemic and the most significant social movement since the Civil Rights-era, senior administrators were faced with increasingly complex strategic and institutional challenges. I am making the case that to elevate education and transform our schools, coaching ought to be an obligatory tool utilized by independent school leaders.
I define leadership coaching as working with an individual on the personalized development of awareness, skills, and performance. Let's consider the objectives of effective coaching. The coach aims to:
Help the leader increase their self-awareness.
Identify what is blocking their progress.
Generate more fulfillment in their work.
Self-Awareness
A necessary competency for effective school leadership is self-awareness. As schools move into uncharted territory, you will need to be more intentional about your reflection process. Partnering with a coach can help you shift your perspective and provide you with new insight, effectively increasing your self-awareness while informing your decisions and actions as a leader. Think of it like that good friend who holds up the metaphorical mirror to challenge you in what you think you are seeing. Sometimes it's uncomfortable, but if you look long and hard enough, you just might see (and feel!) something new. You will undoubtedly lead differently this year, yet you will likely practice self-awareness the way you did in the past. A coach will help you feel good about your leadership and proceed with new understandings of your thoughts and behaviors. Great coaching focuses on the present while emphasizing what is possible in the future. By design, coaching will help you spend less time mired in the past and encourage you to shift your viewpoint and perspective towards novel approaches.
Flexible Leadership
In these unusual times, leadership strategies that worked in previous years likely won't cut it in the COVID-era of schooling. The feeling of being stuck in making progress towards your goals for yourself and your institution will be exacerbated by the unique challenges of running a school during a pandemic. Under increased pressure, you will likely feel the urge to resort to a place of comfort in your leadership, clinging to old strategies and quick fixes. A great coach will help you identify the ideas, thoughts, and beliefs that keep you from getting what you want. This flexible leadership strategy reduces narrow-minded thinking and helps you find a way to modify what isn't working, or improve something that is! The competing priorities you feel as a school leader will manifest ten-fold this year. Coaching uses techniques and tools that help you clarify desires, issues, and situations in the present while keeping you focused on your priorities. An added benefit of this approach is that it dismisses the inclination to solve the problematic situation for efficiency, and first explores your ideas, behaviors, and values by providing context through questioning and reflection.
Empowerment
It is likely you will have more moments of self-doubt this year than ever before in your career. Coaching is about empowerment, and empowerment leads to exceptional leadership! A coach emphasizes an authentic partnership and collaboration, driven by the desire to help you identify and capitalize on your strengths. You will feel satisfied and fulfilled as you resolve situations, grow and realize your vision, and measure your progress. The need to prove yourself or demonstrate your value is eliminated, and instead, the effective coach leads you to a long-term transformation that will undoubtedly affect your leadership and your life. School leadership is isolating, and often it can be difficult to connect with colleagues and even members of your own team. With everyone running a million miles a minute, how do you create time and space for the undistracted listening you require? A coach serves as a present, non-judgmental, and unequivocally objective listener that allows conversations to move you closer to what you want. Utilizing a coach will empower you to feel confident in your leadership, motivated to achieve your goals with strength and clarity.
Independent school leaders will continue to be plagued by challenges old and new this year. It is the young people in our schools that drive our careers as servant leaders as we work tirelessly to provide exceptional educational opportunities for our communities. Our most effective and authentic leadership is needed, and a coach will empower you to achieve self-actualization. You will move past perceived challenges, identify what you actually want and need, sit with a new perspective that radically alters your thinking, surround yourself with supportive people, construct your own plan for your desired outcomes, and achieve results that are long-term and transformational. Allow a coach to shine a light on something you cannot see, so the light can shine on our students and our schools.