Ten Ways To Earn Money From Your Mobile Device
Is it possible to earn money from mobile?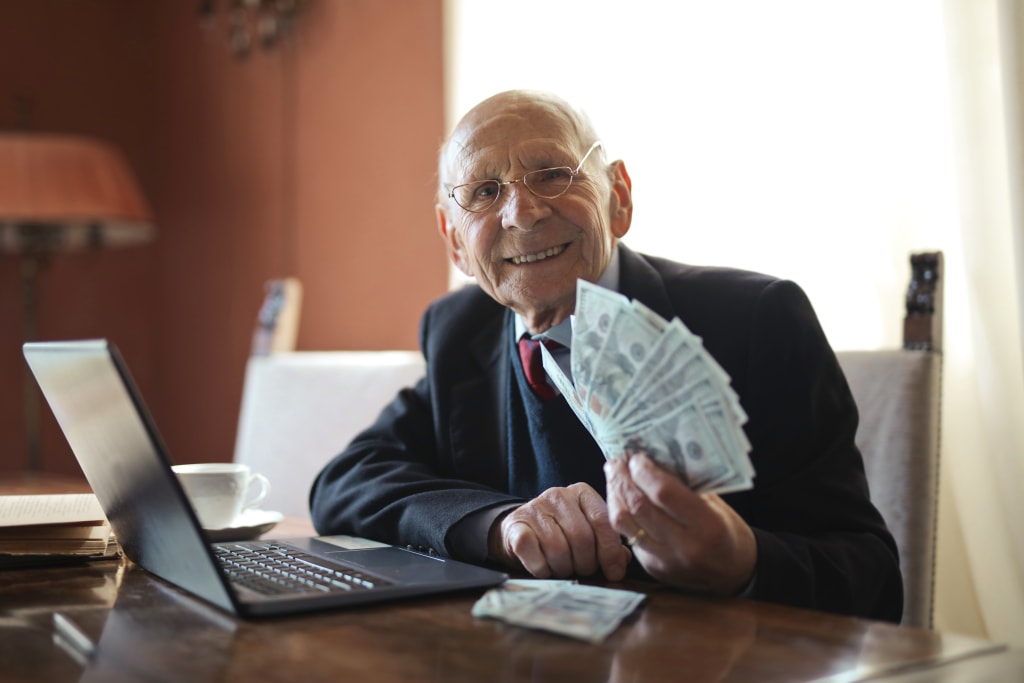 The word "Earn money from the smartphone". Fact or myth? Nobody gives anything away on the internet. It is a lesson we must learn from the beginning. But with patience and dedication, you can indeed earn money from your mobile, without filling it with spam.
If we pay attention to the emails that we often receive in our email, we can earn thousands of euros a month from the mobile, or working from home. But that's just spam. Lies and attempted scams. Is it possible to earn money from mobile?
Honestly, it is true that you can earn a few euros using the smartphone. We are not talking about getting a full salary, but some sporadic extra income to pay a bill, or buy yourself a whim. We have selected 10 ways to earn money from your mobile. All of them are legal and work.
We have focused on the methods related to earning income by completing tasks, although we have also included some that require some effort from you. Work a few hours a day.
It is important to be clear that most of these systems require repetitive and, in most cases, boring tasks. And the money that is removed is not very high. But they are tasks that can be done at any time, at random times, so it can be useful if you dedicate some time to them every day.
Here are the 10 ways to earn money from mobile. There are thousands of apps on Google Play, but most of the only thing they do is fill your mobile with advertising, slow it down, take hours off your life for a few euro cents or, directly, the only thing they are looking for is your personal data.
We have discarded all that and have focused on apps that may make you work a little, but you will actually earn money without turning your mobile into a nest of spam.
Important note: There is no link in this awesome article, do more research about websites i will mention here. By copying and pasting on your browser. THANKS
1. Are you good at photography?
Have you taken original, quality photos with a professional finish? You can sell them in any of the many paid photo banks that exist.
It is a very simple process. You simply create an account on the corresponding platform (most are free), upload your photos to the database, and wait for someone to download it. You charge a commission for each download, which can vary from a few cents to several euros, depending on the platform.
Logically, to get money the photos have to be original and of quality, because there is a lot of competition. You also have to label them correctly so that they appear in the platform's internal search engines.
But if your photos are popular, you can earn a lot of money from your mobile with this system.
Some platforms that allow you to sell photos are:
Adobe Stock (Fotolia)
Twenty 20
Gettyimages
Dreamstime
Shutterstock
Snapwire
2. HQ Trivia
HQ Trivia is an iOS and Android app that took the world by storm last year. And although the fever has gone down, it is still delivering succulent prizes.
This is a question and answer contest that offers real money prizes.
Each day it proposes a battery of questions and you have a certain number of free attempts to answer, although you can buy more with microtransactions.
If you answer correctly in a limited number of attempts, you win the corresponding prize. If there is no winner, it accumulates in the pot. There are players who have won $25,000.
On certain special days, larger prizes are offered by a celebrity or advertising brand.
It is important to keep in mind that the contest takes place live between 9:00 p.m. and 3:00 a.m. Spanish time, so you have to be connected at those times. And many questions are from local American culture, so they are more difficult for those who do not live there.
If you win a prize, it will be credited to a Paypal account.
3. Patreon, exploit your talent
If you have a hidden talent, or are good at creating content that interests the internet, you can use Patreon to monetize this talent.
Maybe you're good at recording funny videos, creating programming tutorials, teaching Fortnite, or chronicling travel on Instagram.
If you think you're ready to do an activity that someone would want to pay money for, you can add a link to Patreon during that activity, and manage your income from your mobile.
Patreon is a platform that allows you to collect donations, or monthly subscriptions. Normally your followers pay by card or PayPal, and you receive the money in your account. Patreon manages it in a simple way and allows you to send notifications with news to your affiliates, news, questions and answers, etc.
4. Google Opinion Rewards
There are many apps that pay to fill out surveys, but some are not reliable, they take time to pay, or you have to take many surveys to receive just a couple of euros.
It's a boring job, but if you like to answer questions about your habits or opinions, one of the most reliable apps (it's an official Google app) is Google Opinion Rewards.
Once a week you receive at least one survey (although you can receive more), with questions that invite you to choose a logo, select the promotion you like the most, or where you would go on a trip. Most are easy to answer and don't take long. When you complete it you receive a minimum of €0.75 per survey, but keep in mind that it is virtual money to spend on Google Play. You can use it to buy paid apps, movies, music, etc.
When you register in the app you must fill out a form about your tastes and knowledge. Add everything you can because the content of your profile sheet will depend on whether they send you surveys. Many of them are based on geolocation: when you pass or enter a store that has an agreement with Google Opinion Rewards, you will receive the survey. Therefore, if you want to receive more, you have to have the GPS activated (geolocation) and move around the city. If you are home all day you will receive much less.
5. Earn money by completing small tasks
We are not very supportive of this type of apps, because, as we mentioned in the introduction at the end, they always end up filling your phone with advertising, or you have to install trial apps and other content that ends up interfering with the performance of your smartphone. But if that's not a problem, you can earn money with your mobile, or gift cards from Amazon, PayPal, etc.
These are the mobiles of the Amazon Flash Offers
Earn Money is one of the best known apps in this area. It allows you to get real money by completing simple tasks within the application: watch videos, answer surveys, try new apps, play certain games... All of them are paid with real money in a PayPal account.
An alternative option is Swackbugs. This service has paid more than 300 million euros to its users for visiting online stores, watching videos, or searching on a website. You register through a Facebook account, with all that this entails…
Payment is not made in cash, but in Amazon and PayPal gift cards. They pay an average of 7,000 gift cards every day.
6. Cook for others on EatWith
If you have a nice house or an idyllic corner in the garden, and you are good at cooking, you can prepare lunches or dinners for other people.
More and more people are looking for alternatives to traditional restaurants, and just as it has become fashionable today to stay in private homes or travel in private cars, many people choose to dine in cozy houses that offer dinner or lunch.
One of the most popular services at Eatwith. Accept culinary experiences, and you can propose your own. It doesn't have to be just a meal. You can give cooking classes, or a special presentation. Through Eatwith you get in touch with potential customers, and agree on the menu and schedule. If you receive a good evaluation, it will attract more guests, and you will be able to get a good bonus on the days that interest you. Keep in mind that, before including your proposal in its catalog, Eatwith may want to do a little test, or ask you for more information.
7. Take care of pets
Do you have a good hand with animals? Don't you mind having one at home from time to time, taking care of it and taking it out for a walk?
There are services like DogBuddy or Gudog that allow you to become a pet sitter. You create a profile with photos of the place where the animals are going to stay, and how you are going to take care of them. From the mobile application you receive proposals and talks with pet owners, to set the days you are going to take care of them, and the attention they require.
If you already have a dog, you won't even have to go the extra mile as you can walk them all at once.
DogBuddy ensures that you can earn up to €900 per month caring for animals, but of course it depends on the demand in your area, and your reputation as a caretaker.
8. Tour Guide Beam
If you know your city well (sightseeing places, restaurants, party areas) and you are good at dealing with people, you can become a local tour guide with ShowAround.
It is an app available for iOS and Android. You register as a tour guide and wait to receive proposals from tourists who want to visit your city. Through the mobile you agree on the type of activity they want to carry out: visits to museums, typical places, restaurants, etc., and you act as a local guide.
It works in Spain, and on average the guides currently in service charge between €10 and €15 per hour. ShowAround keeps a small commission.
Like other services of this type, if you receive good reviews you will have more chances of being hired.
9. PayPal Percent and the like
Although to take advantage of this system to earn money with your mobile you really have to spend (buy), they return part of that expense, so technically you are earning money.
PayPal Percent is an official service associated with PayPal that returns a part of your purchases, if you carry them out in certain businesses associated with the service.
It is interesting because they are very well-known stores, so it is quite likely that you use them regularly. You don't need to change habits.
The discounts vary between 5 and 15%, so you can easily recover some of the money spent.
To receive the money you must enter the PayPal Percent website on your mobile and access the stores from there. If you buy something that is eligible for the promotion (cash back does not apply to all products), that money is added to your balance. When you reach 5 euros, you receive them in your PayPal account.
There are other platforms that work in a similar way, but instead of giving you money back, they give you gifts. For example, Travel Club.
10. Earn money with your texts at TextBroker
If you are good at writing about all kinds of topics (or you are specialized in one) you can accept texts on request, in services such as textbroker or greatcontent.
You register for free and create a profile with your skills. You don't have to be a journalist, just write well in the languages ​​you indicate.
You receive orders for topics that you master, according to your profile, to publish in blogs, advertising, websites, manuals, etc. You can earn up to €100 for each of them, but it depends on the length or difficulty.
As your writings are better valued, you will receive more and more orders. Although you have to work a lot, you can get a salary using this system.
We have seen 10 ways to earn money from your mobile. If you dare to try them, arm yourself with patience, and be constant. It is the key to a positive experience.
Thank you for reading, please subscribe to my profile so that whenever i create a wonderful article just like what you read now, you'll be the first to be notified.
Follow who knows road