Spoiling Students
Why I Use DonorsChoose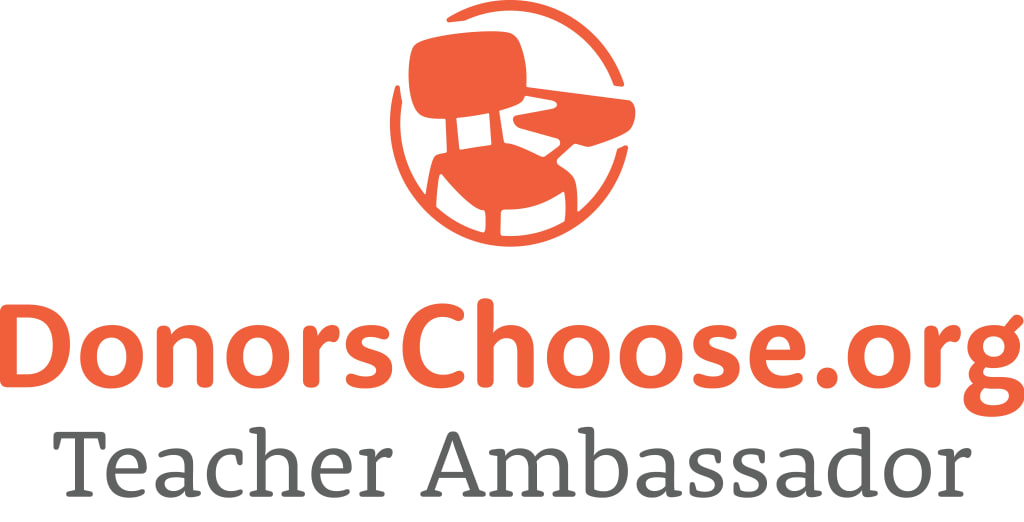 What's better than spoiling children who are less fortunate? I work in a small school in a town I never knew existed until after college. Back to the story, if you haven't heard of DonorsChoose, let me explain. Trust me, it's worth the read if you're a teacher who is sick of spending money out of your pocket for everything you feel your students need.
DonorsChoose is a wonderful resource for teachers. Teachers can create a profile and post a project. The website allows you to go in and virtually shop for the products you need from many vendors or you can even request funds for a professional development opportunity. Once you're finished shopping, you give your rationales, tag what subject area it's in, explain the impact your students will have from the products, and post it. The DonorsChoose team will review and then send you a code to get donations doubled up to $50 for seven days and then they'll post it on the website. If you don't have any action, one of their office staff may send you a quick email and let you know they've sent it out to some of their previous donors! DonorsChoose has MANY followers from around the United States that are regular 9-5 workers and billion dollar companies.
So what got me started?
As I said, I work in a small school. We are talking 100 students. The budget doesn't quite allow me to give them everything they need when I want to, so... I found DonorsChoose while sitting on Pinterest. I created my account and posted my first project. It was funded quite quickly. Since then, I've had MANY projects funded. Last year, a company, Ripple, funded EVERY single DonorsChoose project that was live for every single DonorsChoose teacher. I had three live projects that day! It was incredible. Plus, all of my materials were there within 2-3 weeks. If I order from Amazon Prime, they're there within the week! It's truly incredible just how fast the products are delivered and the quality of products you are getting just by asking for help.
So, what's the catch?
There is absolutely no catch! I post a project, it gets funded (or sometimes it doesn't), and the materials are shipped right to my classroom. My students and I pretend it's Christmas and open them together and then we take time to write beautiful cards thanking our donors! We like being sweet like that! I take six pictures (no faces) and write an impact letter (so simple). Boom! Project is done and I post another.
What happens if I don't get fully funded/funded at all?

You post another project! Your donors get an email with their money back and they can choose to give it right back to you for another project!
What kind of projects have you posted?
I have requested books, education technology, cleaning supplies, healthy snacks, and flexible seating options. I've received new Osmos, Spheros, a Tiggly set, wobble chairs, yoga balls, and wireless keyboards to name a few. You can request couches and even compostable toilets.
How much have you saved your school?
I've saved my school and the tax payers over $5,000 alone in just my classroom. I am not the ONLY DonorsChoose user in my school either. We're talking many opportunities to help students and yourself without breaking the bank at your school.
Below I have posted a link where you can go to get started! GO DO IT!
Helpful Hints
Keep your first project below $200 if you can.
Share on all social media profiles.
Put the link in your email signature.
Share with your school's staff.
Put it out in a school newsletter!
SHARE, SHARE, SHARE. People want to help.