So You've Decided You Want to Apply for Study Abroad? Check out My Best Tips for Applications
Okay, so wherever you want to go, you always have to write an application for your university explaining why you would be a good candidate to study abroad and why they should accept your application. Here are my tips for what makes a good application.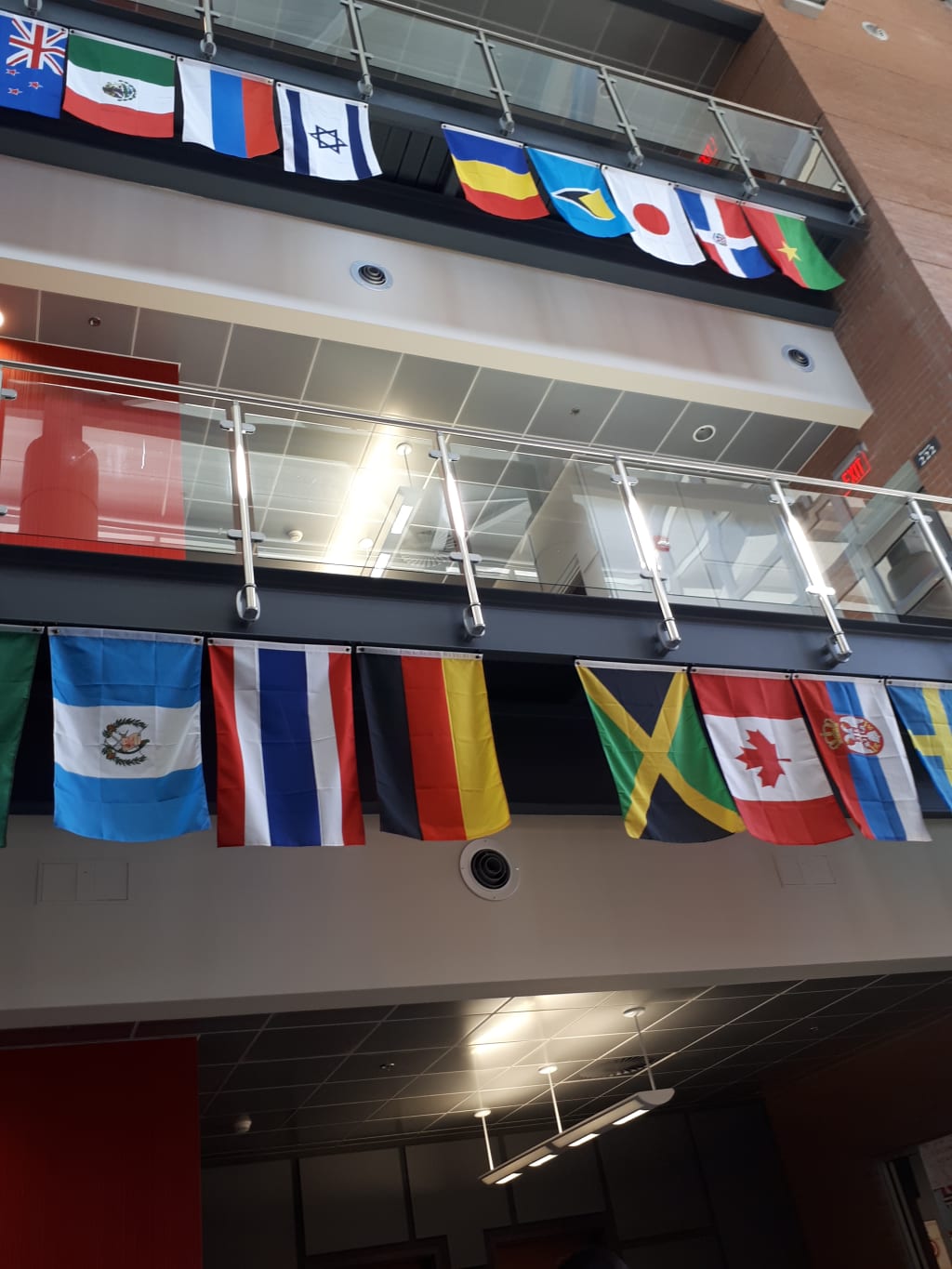 1. You need to decide for how long you want to go for: a year, or a semester.
I chose to go for a semester. Going for a year in the USA for me, I thought, was going to work out too expensive. Remember if you are going to the USA, you have to have health insurance and a VISA. Don't worry too much about expense just yet, but think realistically at what you can afford as a student. I also didn't want to be away from family for an entire year and also, I wanted to complete my graduation year at home. Talk to close family and friends about your decision. It is important that you are 100% on your choice.
2. Research the Universities that are on offer to attend.
Don't just choose a university because it is in New York. You need to think realistically and really look into the University and what they have to offer. The most important thing is your course. I chose Columbus State University here in Georgia because they had one of the best creative writing departments and so, I knew that would benefit my degree. Also, remember to do your research on where the University is. For example, many students wanted to go to Buffalo State University of New York because they thought it was in New York City, but it was actually in the state of New York and not the big apple, so make sure you look into the place and the University details.
3. The first sentence matters!
When someone reads your application they are going to make a judgement of you from the first sentence. Write something that will grab their attention; tell them who you are, and why you want to study abroad. You are going to expand on this later, but for now get to point about why this is important to you and why you think this is a good experience. How will this impact your future? Don't ramble, they don't need to know everything about your life and they will have a lot of applications to read, so be precise.
4. Be honest and make a strong statement.
When writing the main body of your application, you need to be expanding on why you want to study abroad and why you think it is important to do this. What does this opportunity mean to you? How is this going to help your career and you as a person? What are you going to gain from this experience? How dedicated are you to this experience? I can't answer them for you, or tell you what to write because everyone's reasons are different. Perhaps brainstorm before you write the main body of the essay.
5. Think about the skills that you have already! Everyone has many!
Tell them what qualities and skills you have that will help you if they choose you. Why would you be a good ambassador for your current university at the partner university? Think about leadership skills, independence, teamwork skills etc...these are all important and give examples. Have you had any important roles, like a peer mentor, that will prove you have these skills? Don't talk about how good you are at video games, but talk about how good you might be at direction or handling money...or maybe talk about skills that you want to improve? Do not lie though, because they will find out.
6. Keep it short and realistic.
Usually there will be a word count for each question they ask you, but try to keep it short. Don't ever give an answer over 500 words. It needs to be concise and only include the things that they need to know. Don't ramble about Harry Potter being the reason as to why you love England, they don't want to know this. As I said, they have lots of applications to read, so be mindful of what you write. That doesn't mean you can't tell them why you love the place you have chosen, but keep it simple and to the point. You don't want to bore them!
7. Be patient!
Applications sometimes take a while to get through so if you don't hear from them the next day or two, don't panic. They will respond to you with the answer of whether you have been accepted or not. If you don't hear from them it doesn't mean that you have not been accepted! These are big decisions and so they need time to make that decision. As I said, they might need to talk to tutors about a student's performance and attitude, this also takes time, so just be patient. The destination won't be going anywhere! Universities will usually give you a date that you will hear back from them by and IF for any reason you haven't, contact the exchange team.
8. Stay positive!
9. Submit the application on time!
My university refused to accept applications if they were sent out late. Make sure that you send it on time. Set a reminder on your phone if you have to—we are looking at them that much, they won't let us forget! The earlier that you send it, the better and the more they will see how dedicated you are to go abroad.
10. Be prepared for the worst.
This is the worst part, but it's an honest part. If you are not accepted, don't be disheartened, it does not mean that you are a bad student. Stay positive, and ask them why they did not award you a place. I believe that everything happens for a reason and I believe that you should stay positive, even if you don't get what you want. You can still travel and have a happy and successful life! Keep working hard and you will be able to travel anywhere you want at any time you want!