Parents Urge The School District To Do Better
Two parents gave public comments to the LAUSD School Board that provided a road map for how the new board can improve the district for its students.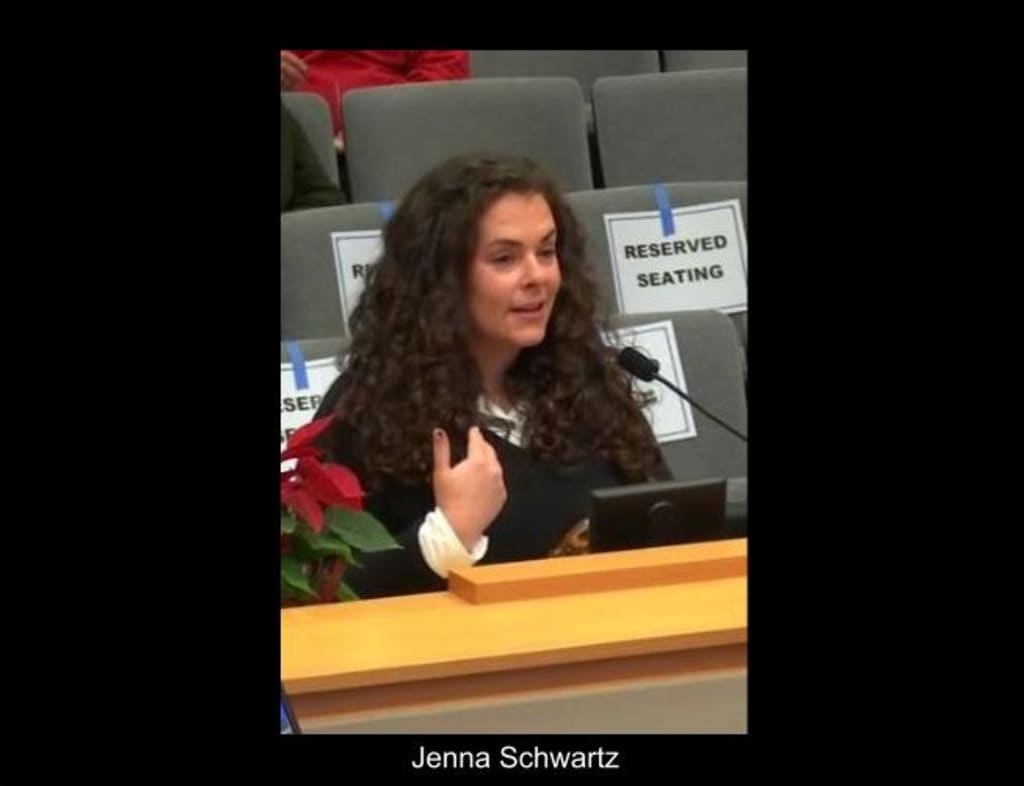 "We cannot continue to ignore parents' concerns about the Division of Special Education and students not receiving the support that they need."

​- LAUSD Parent
As Dr. Rocio Rivas prepared to take her seat on the LAUSD School Board last week, the public was given their chance to provide comment. Two of the speakers stood out for tackling subjects that strike at the heart of concerns that are widespread and need to be addressed immediately by the newest iteration of the board: Special Education and the teacher shortage.
Frustration within the Special Education community is pervasive and growing. In July, Vicky Maronyan's entry in my "Voices From the Community" series quickly took on a life of its own and became the article with the highest number of reads on my Medium blog. It currently has over 19.6 K views.
The parent calling into the board meeting details the trouble she is having getting her child the support needed to successfully navigate inclusion in a general education environment. While the LAUSD continues to push this type of inclusion on parents, even when it is not appropriate for their children, it is failing miserably at making sure that mainstreaming is successful. It almost seems like the only metric that matters is how many children are mainstreamed, not how many are benefited.
The inability to get students the supports that they need is a failure of an IEP system where local teams are not empowered to provide options that are student-centered. A lack of training for parents facing the bureaucracy is also a problem as is the difficulty of navigating the due process system, especially when parents do not have access to a lawyer. The proposed "Improving Special Education Withing the LAUSD" resolution would help to fix many of these problems and provide a system where local IEP teams can put the needs of individual students at the forefront of all decisions.
As a co-founder of Parents Supporting Teachers, Jenna Schwartz has long advocated for the needs of our children's teachers. Teacher shortages are plaguing our country and Los Angeles is no exception. In her wide-ranging speech that touched on everything from COVID policy to the ill-conceived acceleration days, Schwartz detailed some of the issues standing in the way of negotiating a settlement for the UTLA contract, hopefully avoiding a replay of the 2019 strike.
As Schwartz notes, "teaching is a passion profession" and "no one goes into it for the money." However, Los Angeles is a very expensive city to live in. "Passion can't drive you to work, passion can't pay the rent." If we want to attract the best teachers and keep them, then the district needs to pay its teachers a fair wage.
As with the last strike, many of the union demands revolve around improving conditions for learning and setting teachers up for success. Central to this is providing smaller teacher-to-student ratios. Children should not jockey for seats in a classroom so that they can see the blackboard and teachers need to be able to focus on individual needs.
Schwartz also took Superintendent Carvalho to task for his often combative stance towards those seeking change in the District. The Superintendent was hired behind closed doors without a public hearing and should be working to build trust, not burning bridges. He should heed Schwartz's advice to remember that "every parent you meet, every email you get is from someone advocating for their child…people don't feel they are being heard, and nobody wants to feel ignored."
If I meet one more person who demands, urges, "represents", trains, or organizes for change, BUT has never lived, created, enabled or led change…say less, do more!

— Alberto M. Carvalho (@LAUSDSup) May 13, 2022
With Kelly Gonez and Tanya Ortiz-Franklin out on maternity leave, the Superintendent and the board, with the exception of Nick Melvoin, seemed attentive to what the speakers had to say. Hopefully, they were actively listening and will allow these words to echo in their minds as they lead the district.
____________________________
Carl Petersen is a parent advocate for students with special education needs and public education. He was elected to the Northridge East Neighborhood Council and is the Education Chair. As a Green Party candidate in LAUSD's District 2 School Board race, he was endorsed by Network for Public Education (NPE) Action. Dr. Diane Ravitch has called him "a valiant fighter for public schools in Los Angeles." For links to his blogs, please visit www.ChangeTheLAUSD.com. Opinions are his own.
About the Creator
Carl Petersen is a parent advocate for students with SpEd needs and public education. As a Green Party candidate in LAUSD's District 2 School Board race, he was endorsed by Network for Public Education (NPE) Action. Opinions are his own.
Reader insights
Be the first to share your insights about this piece.
Add your insights