Learn a Foreign Language at Home - Part One
Learning the Basics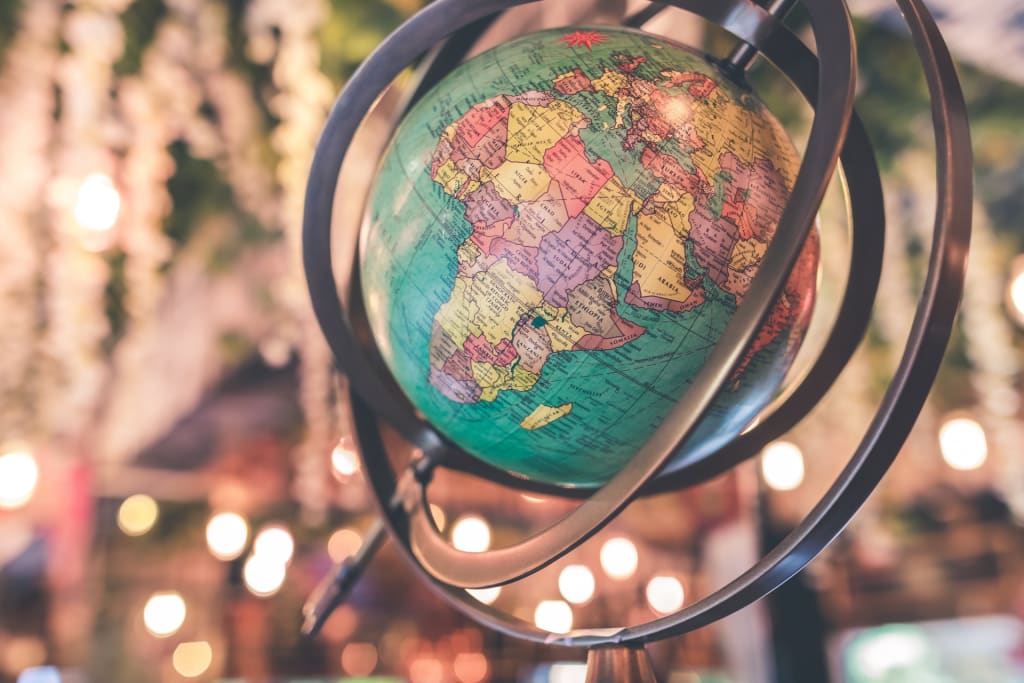 I'm that person you know who loves languages, is always learning several at once, and who even made an embarrassing attempt at creating their own language as a child. This love stretches to my own language and, to be honest, words in general.
I thought I'd put this love to good use and share what I've learned about how to learn languages at home in a series of pieces focusing on different aspects of the learning process.
I've picked up some of the methods through my personal language learning journey and others through teaching languages.
Somewhere to Start
You need to learn the basics from somewhere. Depending on the language, this might mean learning a new alphabet or symbols as well as phonics that are different from your own language, so it's important to get this stage right.
I have a couple of suggestions that have both worked well for me and one of them for students I've taught. Both methods will get you practising the key core skills of listening, reading, speaking, and writing. They also cover grammar, but one of them does it explicitly, while the other does it implicitly.
CD and Booklet Course
The first method is to use a CD/sound files and booklet combo. In the course I chose to use, each chapter in the booklet was progressively more complicated, new grammar was explained, vocabulary was listed, and activities (and answers) were provided to practise the four core skills. The speaking wasn't interactive via this method so I had to be disciplined about doing it.
The particular course I used was in a series by Oxford University Press called Take Off In… I completed the one for Spanish and am working through the German one (I also have the Greek one waiting). By no means is this the only one out there though, it's worth reading reviews and descriptions to make sure you're getting one that you feel will work for you.
The advantages of this method are that you can do as much or as little in one go as you want and you can go over everything as many times as you need. If you like to learn whole verb forms and verb endings by rote as you go, this is probably the method for you. It's also the method for you if you like explanations about grammar to be provided.
On the down side, the chapters were fairly similar and repetitive. I could see how someone with a lesser love for languages might not stay interested. As I've said, there are other courses to the one I picked and they may be less repetitive.
The second method is to use a language learning app. If you prefer an interactive approach, my recommendation for learning the basics would be to use Duolingo. It's free, (there is a paid option but I've never used it) learning is broken down into small manageable chunks, and things get progressively harder as you move through the course.
There are lots of languages available and all four skills are practised as well as translation. You will learn grammar as you go along with Duolingo but you won't necessarily know that you're learning it unless you do a little research on the side.
The advantages are that you can learn the language on the go (as long as you have a data connection on your smartphone/tablet), the app has a bright fun feel to it and you learn phrases that you can use from early on.
The disadvantages are that you can feel a little confused without grammar explanations, you don't get given a whole verb form at once in a tense and you're never quite sure when you will get these things.
If you'd like a more detailed description of the app and ideas about other apps to use, here's a link to a piece I wrote about my four favourite apps for learning languages.
What else?
So, you've picked the course you're going to use to get to grips with the basics but you're still going to need a little help. Look out for part two where I write about useful resources and a key aspect of the learning process.
how to

Alicia Brunskill
Alicia writes about a variety of topics including mental illness, languages, education and cats. She also loves writing poetry and fiction. Alicia lives in Rutland, England with her partner, cat and dog.
Find her on Twitter: @aliciabrunskill
See all posts by Alicia Brunskill →