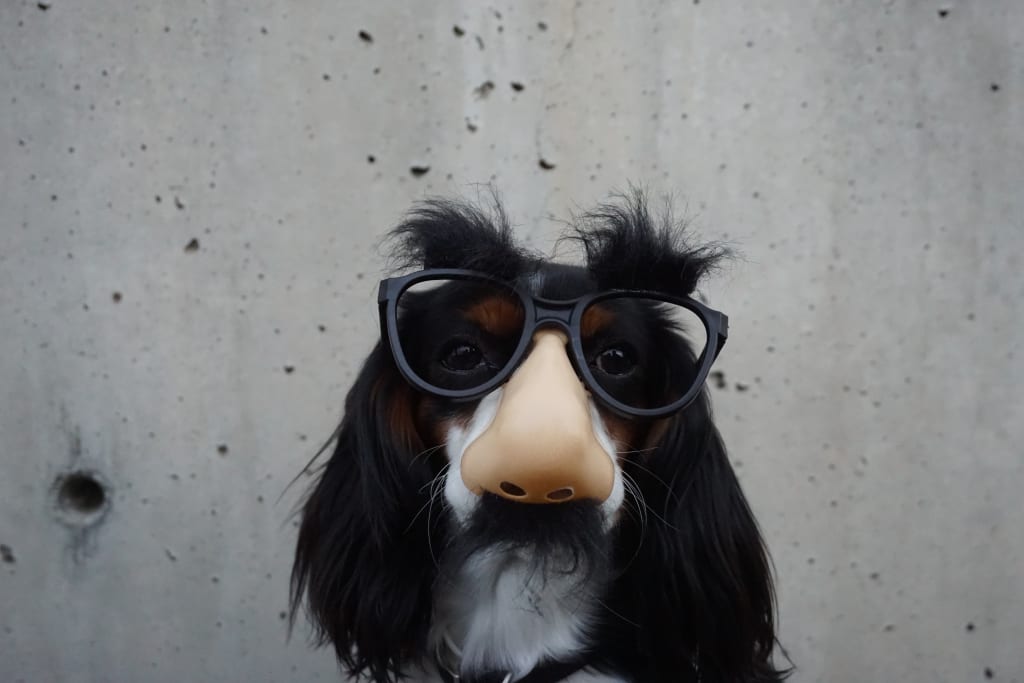 As writers, people assume we are clever little word wizards. And I'm sure most of you are, but I am not.
So enjoy watching me try to learn simple parts of speech. It's a hot mess and sort of a waste of time because I don't feel as though I learned anything.
But it's all just a bit of fun, so don't take this too seriously. I'm obviously bored and overwhelmed by the state of the world right now and this is how I choose to distract myself.
Lesson One: Parts of Speech
I'm not sure why it's important to know this stuff but apparently, it is, especially for writers. So, here they are — the eight parts of speech.
Nouns
Pronouns
Adjectives
Verbs
Adverbs
Prepositions
Conjunctions
Interjections
I detest them all, especially prepositions.
Nouns:
nouns name people, places, things.
Examples of a noun:
Lana
Australia
Atlantic Ocean
Apple
Clock
Using them in a sentence:
Lana spelled backwards is… Never mind.
I'm from Australia, where apparently everything is trying to kill you, but honestly, I'm more terrified of bears and mountain lions.
I have no idea where the Atlantic Ocean is. Is that bad? Never mind, I just googled it and now I know.
I no longer desire to have an Apple phone, Android is better. Fight me if you disagree.
The sound of a ticking clock gives me anxiety because I'm reminded that life is slowly ticking away, one second at a time and there's nothing I can do to stop the fact that one day I am going to die.
Pronoun:
used in place of a noun.
Examples of common pronouns:
he
him
her
it
me
you
they
them
we
us
theirs
This is easy, everyone nowadays is always asking each other what their preferred pronoun is. And that's how I learned about what a pronoun is.
1 point to the LGBTQ+ community.
Adjective:
modifies the meaning of a noun and can be used to create a more exact meaning of the word it's modifying.
Examples of an adjective:
Yellow
Sad
Slow
Angry
A yellow piece of chicken. It's yellow because it has turmeric sprinkled on it, I hope that's why it's yellow.
The sad man cries, and honestly, I thoroughly enjoy watching a man cry.
This is going to be a slow and lonely month thanks to self-isolation.
An angry mother is scary, but an angry bird is scarier, specifically magpies. But I suppose they're not so much angry just protective.
Verb:
a word that represents an action or state of being.
Examples of a verb:
Chase
Kick
Walk
Throw
Smile
The clown threatened to chase me with a knife if I didn't stop trying to kick him. But when he let go I promised to walk out of there, throw a slice of pie down, smile and say "it's been nice knowing ya".
He was very confused, as was I while writing this.
Adverb:
a word that modifies verbs, adjectives, and other adverbs — giving a more exact meaning to the word they modify.
Examples of an adverb:
Slowly
Often
Today
Never
Heavily
I backed out of the room slowly. It's something I do often, but I was especially careful today. I never want to risk waking him even though he's heavily sedated. I hate the stupid old giant, he always threatens to grind my bones to make his bread.
One day I will make bread from his bones though, mark my words.
Preposition:
a word or phrase positioned before a noun or pronoun and connects to a verb or adjective in a sentence.
Examples of a preposition:
About
Near
Into
Except
Behind
I was thinking about you. Just kidding, what's your name again?
The park near the river. That's where the zombies are.
Put it into the fridge and hide it from me. I like finding secret desserts when I least expect it.
Every day except tomorrow. Tomorrow I'm going on a picnic with my llama.
They slammed the door behind them. And finally, I was alone again!
Conjunction:
a word used to connect phrases, clauses or sentences.
Examples of conjunctions:
But
And
Because
Or
For
If you ever look at me but refuse to say anything I will scream and cry because that means you're plotting something or you think I'm ugly. Honestly though, for what it's worth I think you're ugly too.
Interjection:
a word used as an exclamation, filler, or remark.
Examples of interjections:
Wow!
Hey!
Oh
Aha!
Ew!
Honestly, I give up. The lesson is over. And I'm now wondering how any of this is going to help me with my writing. Anyway, we got through the first lesson. Now never talk to me about this stuff again.
Thanks for reading.
About the Creator
I love writing & reading poetry & fiction.
Grateful for those who read and support me.
Charm & Tarot Readings Available on Esty, Weebly & Fiverr https://linktr.ee/Plutonian_Tarot
Reader insights
Be the first to share your insights about this piece.
Add your insights