I Completed 15 LinkedIn Courses for Free, in One Month
You can do it too if you possess a learning mindset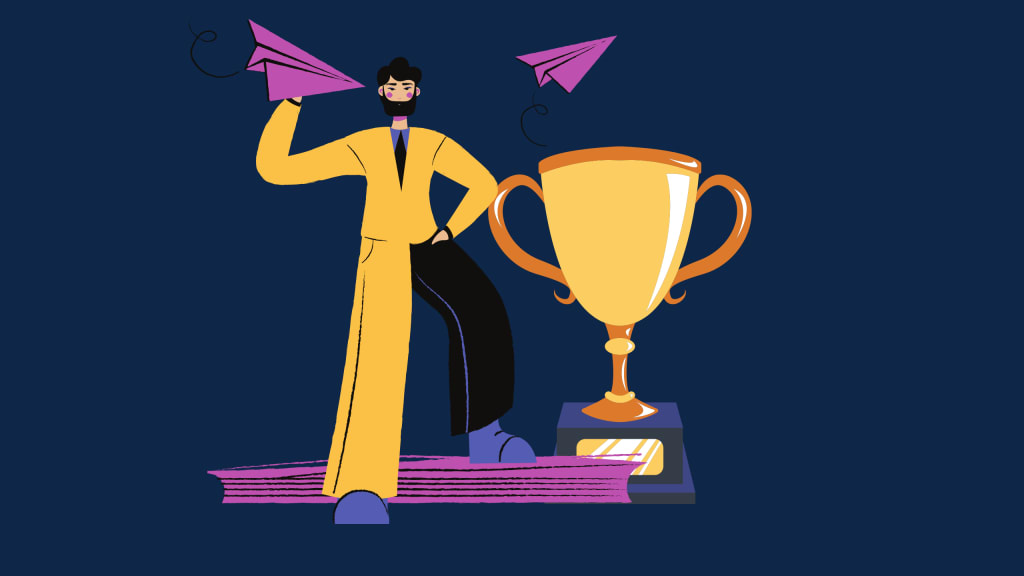 The image created by the author using Canva
I was not a good user of LinkedIn. So, I have been ignoring a one-month free LinkedIn Premium for many days. But a few days ago, while reading a post regarding LinkedIn, I became a little curious.
First, I read some articles about it, learned how this platform works and what I can do with it. Then I decided to give it a go. I enrolled in LinkedIn Premium intending to learn from this platform and engage with other professionals.
Two days later, after accidentally completing a course on 'Managing Conflict' by Fred Kofman, I became obsessed with LinkedIn Learning.
Every day, after coming home from the office, I spent most of my time taking courses on different topics and ended up completing 15 courses in just 30 days.
In this post, I am going to share the courses with you so that you feel motivated to learn something new to enhance your knowledge and skills.
Let's dive in.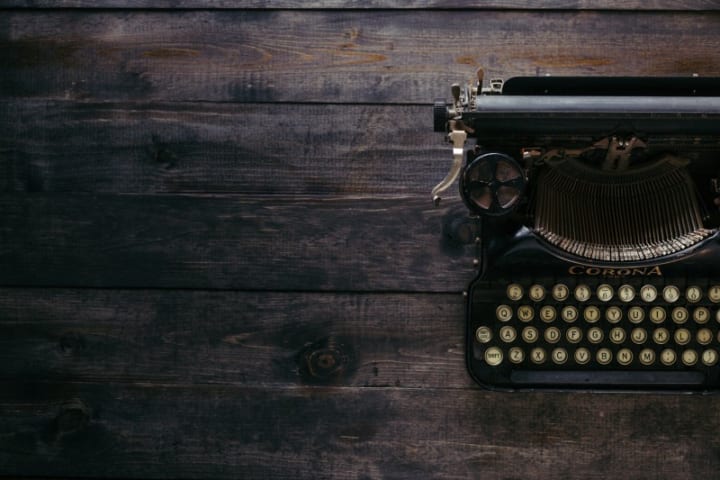 Writing
I completed four writing courses and learned a lot about writing, editing, proofreading, and applying advanced grammar. All of the courses are full of practical examples and guidelines.
If you want to write better, you must take the following courses. I believe these will make you an excellent writer.
✏️
1. Writing with Flair: How to Become an Exceptional Writer
Course Instructor: Shani Raja, Ex-Wall Street Journal Editor
What You Will Learn
It is an eye-opening course for writing. Shani Raja, a former senior editor at the Wall Street Journal, will teach you how to write with clarity, simplicity, elegance, and evocativeness. You will know how top journalists work with their writings.
After completing the course, you will be able to put magic into your writings and become an exceptional writer.
✏️
2. Editing Mastery: How to Edit Writing to Perfection
Course Instructor: Shani Raja, Ex-Wall Street Journal Editor
What You Will Learn
It's another excellent course from Shani Raja. With this course, you will learn deep-editing, including content edit, style edit, structure edit, and presentation edit. With a live example, Shani will show you how to edit an unpolished rough article to a perfectly polished one.
This one is a must-take course for those who want to polish their writings to perfection.
Completing this course, I can now confidently say that I am a better editor now. As I ran a publication on Medium named 'The Masterpiece,' this course has drastically enhanced my editing skills.
✏️
3. Advanced Grammar
Course Instructor: Judy Steiner-Williams, Senior Lecturer at Kelley Business School
What You Will Learn
We all know that learning grammar is quite boring. But writing with error is embarrassing and sometimes devastating. Think about it, you have sent a hand-written letter to your beloved, but later, you discovered that you made seven grammatical mistakes in that one-page letter. How will you feel?
After completing this course, you will be able to identify and use the correct verbs in your sentences. You will also be conscious of commonly misused words and phrases. Your ability to structure sentences will be better, and you will be more careful about punctuation.
I know grammar sounds boring. But trust me, to write better and error-free, you must learn a thing or two.
✏️
4. Business Writing Principles
Course Instructor: Judy Steiner-Williams, Senior Lecturer at Kelley Business School
What You Will Learn
Business writing is way different from creative writing. You have to be clear, concise, coherent, and conversational in your business emails, letters, memos, notices, reports, etc. Judy will teach you 10Cs of business writing with ample examples.
If you have a 9–5 job in an office, this course is a must for you to enhance your business writing skills. I bet many things you do while writing an official email or letter are entirely wrong.
This one and half hour course taught me a lesson of a lifetime. Now I know how to write better business correspondence.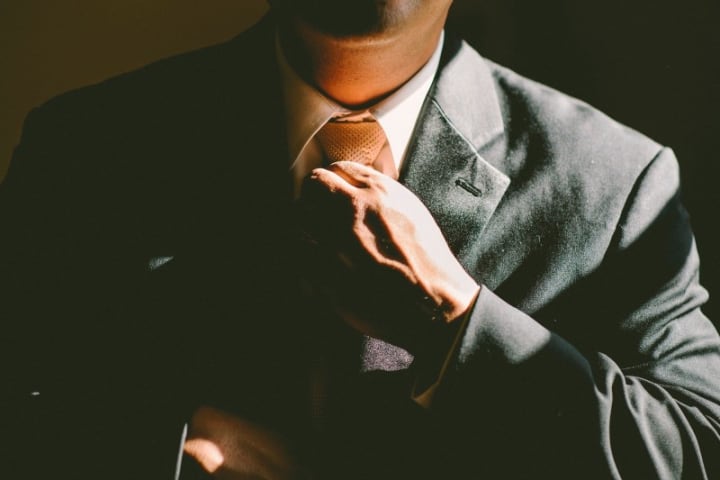 Personal Development
You can develop yourself at any moment with proper guidance. Self-improvement is a continuous process. We do things, make mistakes, and then learn from them. But if you take the following courses, your chances of making mistakes will reduce dramatically.
I have learned numerous things about self-development from the following courses. You can give it a try as well.
👔
5. Communicating with Confidence
Course Instructor: Jeff Ansell, Media & Presentation Coach, Speaker, Author
What You Will Learn
Jeff Ansell is just lovely. You will fall in love with the way he teaches. He will teach you how to speak confidently using your words, gestures, postures, voice modulations, eye contact, and more.
You will master the art of effective communication as Ansell will show you everything, followed by an example.
Oh, I love this course. If you have any fear or hesitation about public speaking, or if you want to take your speaking to the next level, you must take this course without any delay.
👔
6. Strategic Thinking
Course Instructor: Dorie Clark, Professor of Business Administration and Published Author
What You Will Learn
This course will teach you how to think strategically, make your time, and getting details right. It is a must for everyone who runs a business or works in an office.
After completing the course, you will gain adequate knowledge about how to think and measure your success. You will learn that embracing a strategic mindset is a must in any business environment.
👔
7. Developing Your Emotional Intelligence
Course Instructor: Gemma Leigh Roberts, Chartered Organizational Psychologist, Executive Coach, Performance Psychologist
What You Will Learn
In this course, you will learn about the four key factors of emotional intelligence; self-awareness, managing yourself, social awareness, and managing relationship.
You already know that nowadays, organizations hire employees based on emotional intelligence rather than particular skills or IQ.
This course is full of real-life examples. It can be a good start for learning emotional intelligence.
👔
8. Powerless to Powerful: Taking Control
Course Instructor: Fred Kofman, Vice President, Leadership Development at Google
What You Will Learn
Trust me - you will fall in love with Fred Kofman. He is such a brilliant coaching executive, philosopher, and author. The way he neutralizes a conflicting situation is remarkable.
He will show you a case study and teach you how to take control and become logical. Fred has a lot to teach you about personal development.
With this course, you will see how a simple change can make a huge difference. I highly recommend this gem to everyone.
👔
9. Fred Kofman on Accountability
Course Instructor: Fred Kofman, Vice President, Leadership Development at Google
What You Will Learn
'Imagine you are standing in front of a bridge and you need to get to the other side. And then, when you're in the middle, you realize there's only 90% of this bridge that has been completed. Well, the bridge is completely worthless. You'll never make it. Most business conversations are exactly like this.'
Fred welcomes you with this information that most business conversation ends up like that because they discuss and discuss but do not make a firm commitment in the end. So the productivity becomes low.
In this course, Fred will teach you how to make decisions and bring concrete results. This course will help you in many ways in your personal as well as professional life.
👔
10. Fred Kofman on Managing Conflict
Course Instructor: Fred Kofman, Vice President, Leadership Development at Google
What You Will Learn
Conflict is inevitable. It happens all the time with our boss, colleagues, friends, and family. But if you possess a clear understanding of managing conflict, you can be the winner.
In this course, you will learn how to listen in a disarming way and negotiate on interests. You will also learn the art of making a commitment and rebuilding trust and relationships.
I cannot thank Fred enough for his wisdom and thoughts that enhanced my understanding and knowledge of personal development.
👔
11. Fred Kofman on Making Commitments
Course Instructor: Fred Kofman, Vice President, Leadership Development at Google
What You Will Learn
To be honest - I have never learned anything like this. I mean, seriously, do you know how to make commitments? Do you ever feel the need to learn this? I hope not.
This entire course is a hands-on guide for making commitments. It will help you become aware of what you commit to others. You will understand when your promises are at risk.
This course will teach you how to build trust and keep your integrity intact. It will also demonstrate to you how to apologize if you break a promise. There is a lot to learn and grow.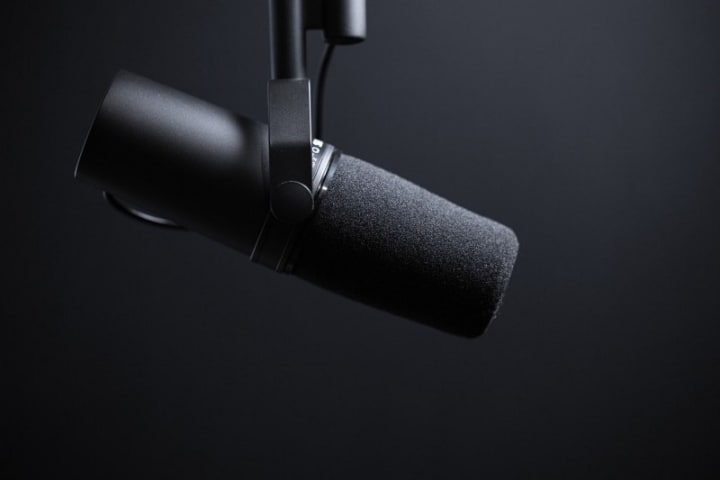 Business & Personal Branding
I have the interest to know what's going on in the business arenas and how things work. So I took a few courses on business and personal branding to increase my knowledge.
It's good to know how you should market yourself in this so-called connected world. I have also increased my knowledge of entrepreneurship and business development.
💡
12. Guy Kawasaki on Entrepreneurship
Course Instructor: Guy Kawasaki, Chief evangelist of Canva and podcaster
What You Will Learn
Guy Kawasaki will empower you with his practical business knowledge. He says one of the best outcomes of a business plan is to act together and to commit, polish, hone the philosophy.
He tells you to create a prototype first if you want to be an entrepreneur.
You don't need to write a long-boring-business-plan with some vague predictions. Instead, make your prototype and see the results. That's enough.
💡
13. Advanced Business Development: Communication and Negotiation
Course Instructors: Elizabeth Lotardo, vice president of client services at McLeod & More, Inc. and Lisa Earle McLeod, Keynote Speaker, Author, Consultant
What You Will Learn
After completing the course, you will know how to prepare yourself for any strategic conversation. You will have an in-depth knowledge of how to ask pointed high-value questions and anticipate objections.
I have learned the necessary communication and negotiation techniques from this course.
Both the course instructors are brilliant in their ways of teaching. If you have an interest in advanced business development, you can take the course.
💡
14. Social Media Marketing with Facebook and Twitter
Course Instructor: Megan Adams, Instructional Designer & Marketing Consultant
What You Will Learn
This course is a fundamental one on social media marketing, focusing on Facebook and Twitter. It explains how you can build brand awareness and relationships using social media platforms.
If you want to promote your business through social media, but you have no idea how to do it, I think this course will help you with that.
💡
15. Learning Personal Branding
Course Instructor: Chelsea Krost, Pioneer in Influencer Marketing
What You Will Learn
It's a useful course on personal branding. Chelsea explains how to develop and disseminate your story to your audience. From this course, you will learn the fundamentals of creating your brand and identify the steps to grow further.
I have learned how to build my brand online and craft messaging for my audience. If you are obsessed with building your brand, this course will help you.
Final Thoughts
All the courses enhanced my knowledge and helped me understand what was unknown before. If you have not yet utilized your free LinkedIn Premium, I suggest you make a plan and start learning soon.
If you have already expired the free-run, you may subscribe to it. Because learning always helps.
Happy learning!
---
Thank you for reading.
---
* The article was originally published on Medium (link)