How to Organize Your Classroom Better
6 Tips to Help Class Run Smoother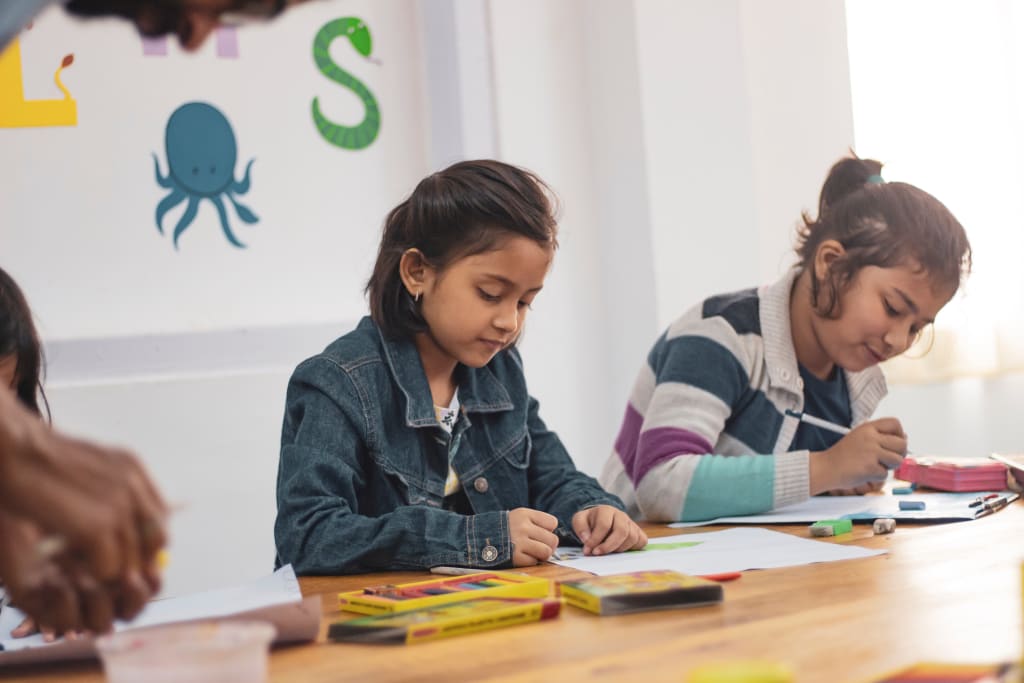 Organizing a classroom is about more than just aesthetic value, or personal preference; the organization of a classroom can affect the way your students learn. While planning a classroom, keep both the needs of your students, and your own needs in mind. Your classroom should be both relaxing and encouraging, designed to help improve class performance. Little details like the color scheme, lighting, and posters can make a big difference. Take some time (not necessarily money), and set up your classroom in the best way possible by using these tips:
Pick a Theme
Children work better with consistency. While some variation is good, especially for holidays, or learning new materials, students should feel comfortable. Pick a theme that coincides with your vision for the class. If you want them to appreciate science and feel confident, decorate with "superstars." If your primary focus is literature and the arts, decorate with student work, and gather gently used books. If you focus on one thing instead of many, the likelihood of your students being successful is higher.
Consider Walkways
Keep in mind while you're setting up desks that students should be able to move around. If the traditional, bulky desks won't work for you, consider using picnic tables, or other tables with increased seating. Ideally, you can do this with students who focus better. Some students may struggle to focus, and may excel at making friends, resulting in a noisy classroom. Figure out how to conserve space, and their ability to concentrate.
Make Visual Appeal a Priority
This doesn't mean going out and purchasing nicer decorations for your classroom than you would keep in your class. It does, however, mean coordinating colors and decorations to the best of your ability. Too much going on in a classroom can distract from learning. Have a classroom that is exciting without being overwhelming, and helps get both the minds and imaginations of your students working. While it may be tempting to slowly accumulate more props and decorations throughout the years, recycle, or donate things that will no longer work for you.
Organize your Desk
Be the model for your students by having a desk that is neat and orderly, and figure out ways to store papers and supplies that is aesthetically appealing and effective. If you want to take a big step in decluttering, think about ways to go paperless. While this may be difficult for some students especially, think about ways that you personally can cut down on paperwork. Your desk will thank you.
Set Up Shelves
Shelves are a fantastic option for teachers who want to display objects, or have rotating decorations. Keep them high enough that your students can't touch fragile objects, but low enough that they can see. As a general rule of thumb, don't have anything in your classroom (besides technology) that you would hate to see broken or lost. Students have a knack for damaging fragile things, it's just part of learning. The shelves will provide an excellent opportunity for students to see things like animal skulls, geodes, or other educational items that they probably shouldn't handle without supervision.
Have a Plan
Not only should you create a daily class plan, but you should make a room plan as well. For rowdy classes, consider creating a seating chart. Organize your class lines, and switch them up every so often as students start to make new friends, and your lines slowly disintegrate. Make sure you have a substitute plan drawn up for at least a week's worth of lessons just in case you're unexpectedly out of commission. Have a clear idea of how you want your classroom to operate.
Setting up a classroom is an exciting, daunting process. While you'll feel excited about the upcoming classes, it may take a while and prove trickier than you thought. However, the payoff is immense and students often have fond memories of their time spent in a well-planned and positive classroom.