How to Find and Apply for College Scholarships
Are you starting college in the fall and want to start looking into scholarships to save money? See how you can find and apply for college scholarships before your first semester starts.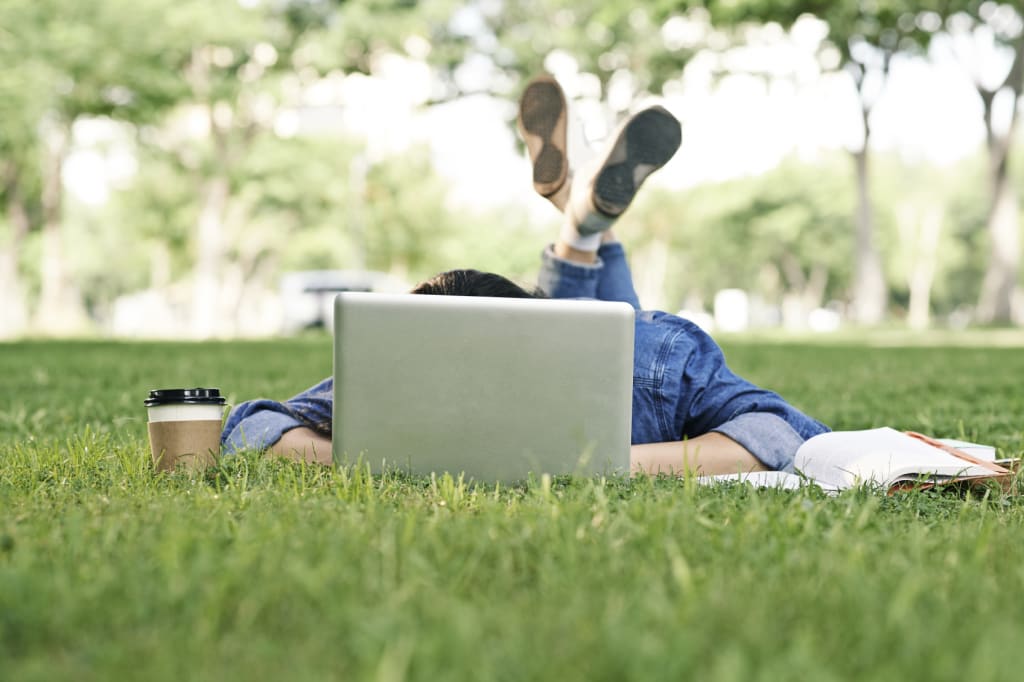 The second started applying to colleges back in high school, my first thought was how was I going to apply for scholarships. My friends were starting to get a bunch of scholarships that either covered a large part of their school's tuition or gave them a full ride to school overall. I really wanted to save money and avoid paying for the full tuition, but I didn't know where to start looking for scholarships.
How was I going to apply was just one of the questions I had when it came to college scholarships, as getting one of the top 10 tips for future university students. I didn't know a good portion of scholarships and I knew that I needed to act fast before my first semester started. After researching everything I needed to know about college scholarships, I managed to figure it out on my own. Not only did I receive a great amount of money for school, but I also showed a few of my friends what I did. If you want scholarship money to help you out with school tuitions, see how you can find and apply for college scholarships now.
What types of scholarships are available?
There's a wide selection of scholarships you can apply for. There are merit-based ones that you earn by meeting or exceeding in certain standards that are set by the scholarship-giver. They can be awarded based on academic achievement or a combination of academics and special talents, traits, or interests. There are other ones that are based on financial need, too.
A large number of scholarships are more towards a specific group of people such as scholarships for women or high school seniors. There are also types depending on where you or your parents work or your certain background like scholarships for military families.
It's possible for a scholarship to completely cover the entire cost of your tuition and give you a full ride to school. Then there are ones that might be a one-time award for a few hundred dollars. In the end, you're still getting money to help reduce the cost of your education!
How do I find scholarships?
In order to find and apply for college scholarships, there are so many ways you can access them. You can contact the financial aid office at the school you plan on attending or check information at a public library or online. However, you have to be really careful because you want to make sure that the scholarship information and offers that you receive are completely legitimate. Remember, you don't have to pay to find scholarships or other financial aid.
When do I apply for scholarships?
When you're looking through the types of scholarships you plan on applying for, also check for their deadlines. Give yourself time to apply for scholarships, which means don't apply for one if the deadline is coming up really soon. View each scholarship as an important one and put your full focus on each one.
Some of the deadlines are a year before college starts. If you're in high school now, you should start doing research and apply for scholarships during the summer of your junior year. If you've missed a scholarship that you were looking forward to, don't give up so soon! There are much more you can apply to where the deadlines aren't coming to a close yet.
How do I apply?
Since there are multiple types of scholarships out there, each one has its own requirements to follow. This means that the scholarship's website should provide you with the information and give you an idea of who qualifies for the scholarship. It should also show how you can apply for it.
Before you find and apply for college scholarships, make sure you read the application thoroughly. Fill out everything that they ask you and always try your best to meet the application's deadline. Missing the deadline is the last thing you want to deal with, especially for a scholarship you've been looking forward to having. You'll have to get used to meeting deadlines anyway, since having a handle on them is a way to be a successful student in college.
How do I get my scholarship money?
There are two ways of receiving the scholarship money. It all depends on the scholarship that you applied to. The money can go directly to your college where it will be applied to any tuition, fees, or any other amounts that you owe. Then if there are any leftover funds, it will be given to you.
Another way of receiving scholarship money is the check being sent straight to you. The scholarship provider should tell you what to expect when it informs you that you've been awarded the scholarship. If they don't mention how you'll be given the money, you should ask.
How does a scholarship affect my other student aid?
Once you find and apply for college scholarships, they will impact your student aid. A scholarship will affect your other student aid because your entire student aid added together can't be more than your cost of attendance at your college or career school. In this case, you'll need to let your school know if you've been awarded a scholarship in order for the financial aid office to subtract the amount you owe.
It can also reduce from a certain other aid like loans that you have been offered. Then, any amount left can be covered by other financial aid where you're eligible for. If you have any further questions, talk to your financial aid office for a more clear understanding.
Never give up on finding a scholarship!
Real advice from a college student? never give up to find and apply for college scholarships. New scholarships are created literally all the time and finding scholarships is pretty simple if you get the idea. There are a couple of reasons why you should never give up on looking for scholarships. If your GPA goes up by .3 points, you can change your profile on scholarship websites and show your improvements to see if you're qualified for any additional scholarships.
Changing your mind about what you want to major in shouldn't affect you applying for scholarships. In fact, you can find ones that suit the major you wish to pursue in. You'll never know when minor changes like these might be worth thousands in financial aid!
how to