How To Extract Tables From PDF in 2022
Introduction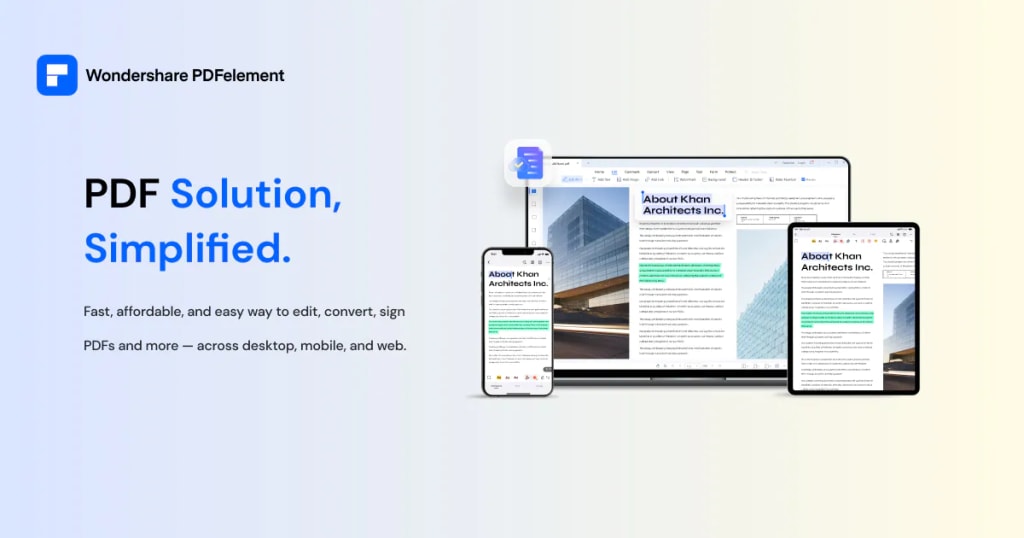 We can not ignore the fact that PDF documents are helping us in sharing soft copies of valuable and private documents without any difficulty. Everyone around us appreciates the benefits offered by the PDF file format to its users.
However, it is a well-known fact that everything can not be perfect for every situation. You must be aware of the fact that editing and extracting information from a PDF document is a very problematic task and it is impossible to perform if you don't have knowledge about editing tools. Here, we are going to talk about one of the major drawbacks of using PDF files, i.e. extracting tables from PDF, and will suggest the solution to the respective drawback. Let's get started.
Introduction of Wondershare PDFelement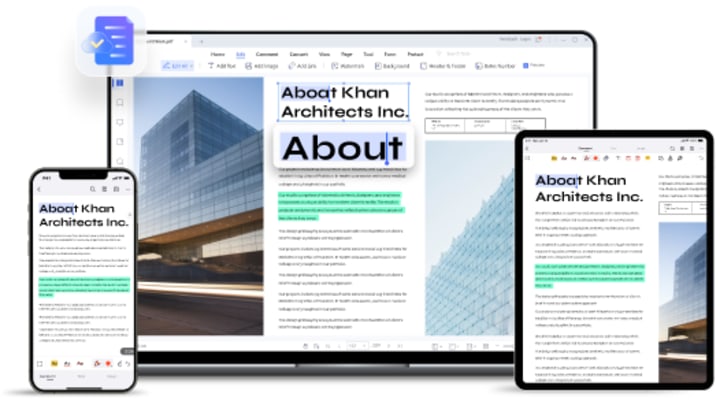 Whether it be study or work, we encounter a big number of PDF forms every day. For instance, invoices, registration forms, application forms, and many more. It gets quite frustrating when someone asks you to fill in the information in the empty rows and columns of PDF documents, and many times we need to extract forms from PDF files for different purposes. To cater to all the issues concerned with PDF files, PDFelement, a free pdf editor tool is a must for everyone around us.
There could also be situations when users might need the content inside the table instead of the entire table. The data from the table might be required as another document. PDF to CSV allows you to extract content from the table for this purpose. PDFelement offers you an effective solution for such purposes as well.
How to extract tables from PDF with PDFelement
Tables can only be extracted from PDF files if the mentioned fields in the documents are easy to extract and copy. Hence, to extract the table, you will need a PDF converter. PDFelement will work perfectly here in making your PDF file easy to edit, search, and copy. The OCR technology of PDFelement recognizes the document and makes it compatible to convert. This PDF form editor has a lot more to offer for its users. Follow the below-mentioned steps to extract tables for PDF with PDFelement.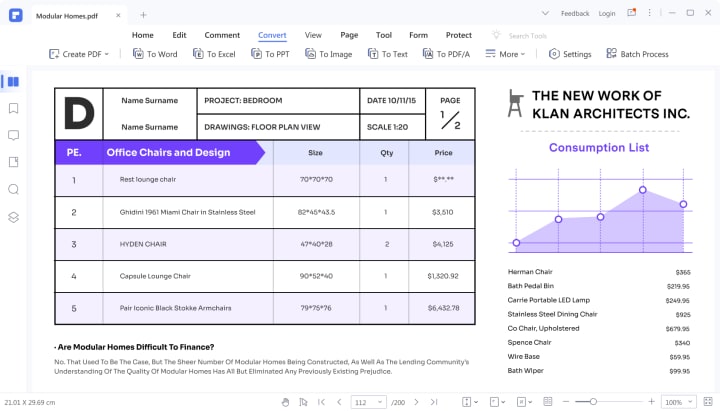 Step1: Open PDF files
Look for the PDF file you want to convert by clicking on the option "Open". As soon as you find it, select the document and proceed.
Step2: OCR the PDF files
In the next step, search for the tool option, and there, you will find the OCR icon on the far left side of the interface. Click and move to the next step here.
Step 3. Scan to Editable text
Once you are done with OCR, a new window will pop-up, select "Scan to editable text" to allow the system to scan the document. Choose the desired page range and language of the document.
Step4. Apply and save
The last and most important step is applying all the changes and saving the document. Here, just click on the "Apply" option and you will get an editable PDF document. After making all the edits and extracting the table, just choose the "Save" option to save the document and your work is done.
Other ways to extract tables from PDF
Apart from the above-mentioned steps, you can extract tables using other methods as well.
Just convert the PDF file into Excel files and extract the table.
PDFelement can work perfectly as a pdf filler. Recognize PDF form and extract data; however, this function is only possible for interactive PDF forms.
Pros and Cons of Wondershare PDFelement
Here, we are mentioning the potential pros and cons of Wondershare PDFelement. This information allows you to understand the overall profitability of using PDFelement as a PDF tool.
Pros:
The application is designed in a manner that offers ease of use.
Various platforms are supported by the application.
Document Cloud can be used to share documents with others.
Allows to sign and fill both non-interactive and fillable forms as well.
There are different PDF form templates available.
Cons:
Users might need to pay an introductory price.
Certain features of the application can only be accessed after paying the subscription fee.
Verdict
Undoubtedly, without the help of an advanced PDF editing tool, it could be a real challenge to extract tables from your PDf files. However, if you are a newbie, then you might also face difficulties in finding the right tool for your requirements. PDFelement can be the best solution when table extraction from a PDF is your real problem.
PDFelement is a multi-purpose tool with various features that allow users to work with PDFs of any size or type. Your PDF editing experience can vary drastically with the help of PDFelement which offers seamless functions. You are one step away from an easy PDF work experience- download PDFelement and enjoy higher efficiency.
Reader insights
Be the first to share your insights about this piece.
Add your insights