How To Ease Your Quarantine Anxiety With Some Personal Development
Find the right personal development plan that will help you stay on course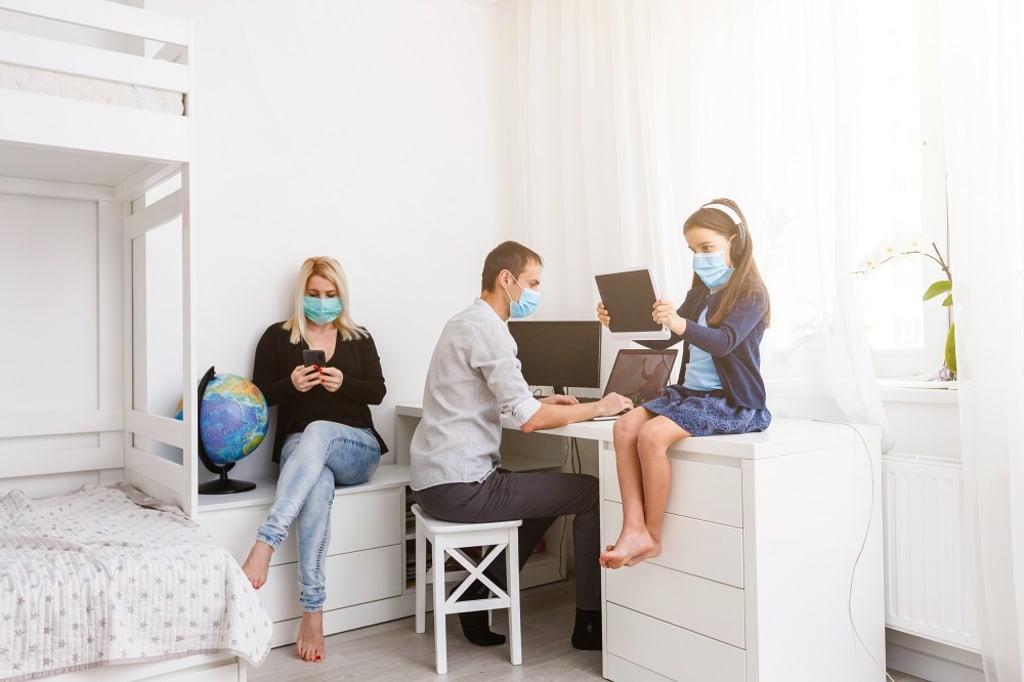 Photo: Angelov / Adobe Stock
The global population is becoming increasingly better educated thanks to simpler and cheaper access. This uplift in provision of knowledge led to hyper people movement and economic productivity as well as the birth of the gig economy. In Australia, for instance, 73% of the available workforce is employed!
In New Zealand, the government is active in encouraging continuous learning journey for its people. In 2017, the government spent about $13.3 billion on education and offered 80,000 Kiwis one free year of tertiary education. With the rise in student loans globally, New Zealand is taking brave steps towards ensuring that people can stay competitive in the global market without going paying off student loans for decades.
We all want to broaden our horizons, sharpen our skill sets, and become more invested in maximising our potential. In the unprecedented time of a global economic shutdown, you may be finding it hard to motivate yourself but actually right now is the best time to branch out and return to student mode. As we are quite literally living the proof that our livelihood could be taken away so quickly, it's time you broaden your range of skills so you always have more options. Also, when else are you going to be able to set aside time for yourself?
How to create the right personal development for yourself
We all need different development needs. Many people make the mistake of finding courses that are relevant to their current jobs so they can become more skilled in that particular role. The problem with that approach is you are restricting your options before you even get started.
If the goal is to truly step out of your comfort zone and acquire new skills, you may want to explore fields of which you have no understanding. Let your curiosity make the decision for you.
As Steve Jobs once said, "Have the courage to follow your heart and intuition. They somehow already know what you truly want to become."
See what you're curious about by exploring courses available. There are plenty of high-quality and affordable or even free online courses for you to choose from. Read articles on platforms such as Harvard Business Review or Medium to see what the hot topics are today. The truth is that if you follow your curiosity, then the knowledge you attain will be relevant to you no matter what you do down the line.
If you could be studying anything right now without having to worry about your careers, what would you pick?
How to stay on track in your learning journey
Most people are great self-starters but only a few are good finishers. The reason why we don't follow through on our commitment can be explained by the concept of 'akrasia rules'. People value immediate rewards more highly than future rewards so making commitment to do something that feels like a cost (time & effort invested) today for a reward that will be reaped later doesn't quite sit well in our psychology.
So setting up small wins where you will feel the benefit of your studies is important. Try to find courses that provide practice materials or enable you to try it in real life so you can test your fresh knowledge into your life at that moment.
Doing it with your friends or family may also be a good way to keep yourself in check. You can push each other and discuss what you've learned together. Teaching what you've learned to others is a proven technique to solidify your knowledge. Being each other's 'tutor' may help you and your study partners to really absorb the learnings more tangibly.
A small survey indicated that 96% of personal development efforts fail at one point or another. The key is not to set unrealistic goals. Remember, you are doing this for fun and your own curiosity. Another tip is to ensure that your environment set up is conducive to taking some time off to focus on your studies. Have a desk or area in your living room that is solely dedicated to that task and committing to 30 mins of investment each day will help you embrace and repeat your new habits much faster.