How To Become A Professional Proofreader
What is proofreading, and how does it work as a work-at-home career?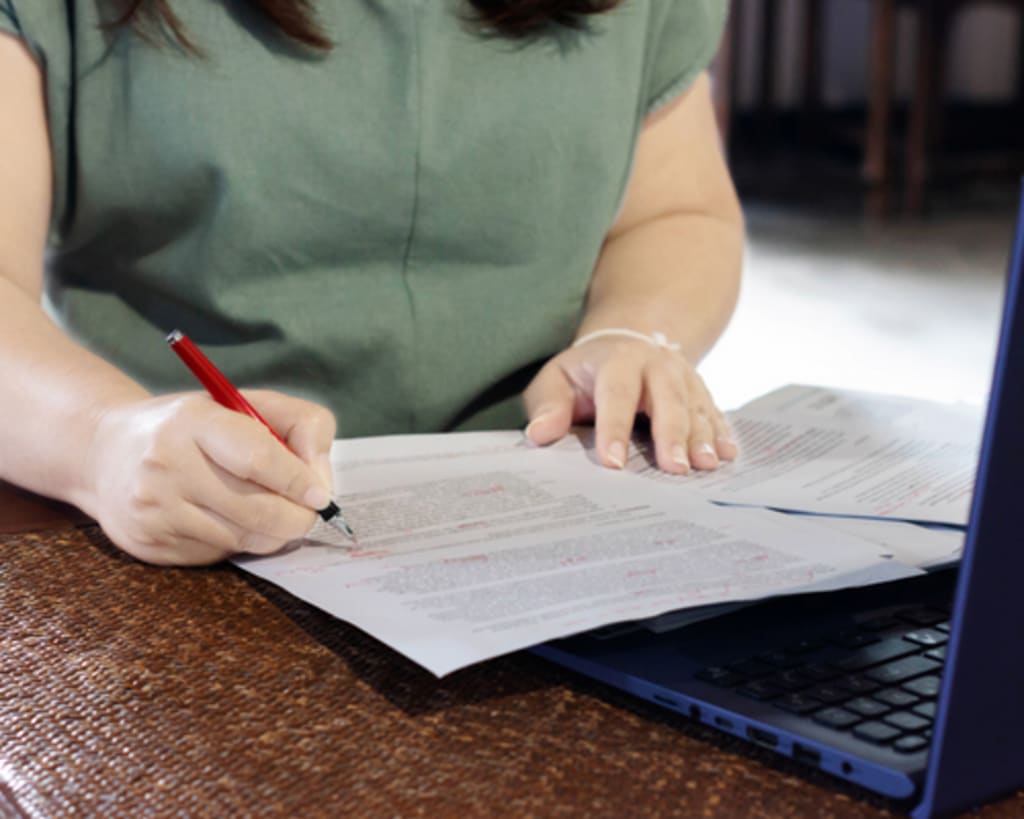 Nowadays, proofreading is one of the most profitable work-at-home jobs you can get. Even if you don't have previous experience, you can become a professional proofreader in record time.
With that said, most people tend to go after high-paying proofreading jobs without getting the necessary training first. And that's the last thing you should do if you look at proofreading as full-time employment.
Instead, you must become familiar with the process of working as a proofreader and follow the necessary steps that will lead you to success.
For starters, what is proofreading?
Proofreading is a job that entails finding and correcting grammar, spelling, and punctuational errors in written documents. Proofreaders make sure a copy is grammatically correct before it goes through publication.
Some people will make better proofreaders than others.
For example, you should think of building a proofreading career if you have an excellent knowledge of written English, attention to detail, and time-managing skills.
Now, how do you become a proofreader if you have zero experience in the field?
These are the steps to follow to transform yourself from an ordinary person into a professional proofreader:
1) Identify Your Niche
Currently, there are many proofreading niches you can make your own. The three most profitable ones are publishing, general, and niche-specific proofreading.
Think long and hard about which of these niches you want to work in as a proofreader. Feel free to do additional research if that will help you fill in the blanks.
2) Develop/Improve Your Proofreading Skills
Once you choose a proofreading niche, your next step will be to look at your current proofreading skills.
Are they non-existent? Or maybe you have some proofreading abilities that need tons of polishing?
Whatever the case is, improving your proofreading skills must happen early on.
Study hard and learn sentence structure, formatting, capitalization, hyphenation, etc.
3) Practice Proofreading
Learning without the necessary practice means nothing. Likewise, practicing your grammar skills is unavoidable.
How do you practice as a proofreader?
Well, the best way to practice is to read any content constantly. While doing so, try to notice every grammar, spelling, or punctuation error.
Also, you can take a proofreading test - there are tons of those available online.
4) Take A Proofreading Course
What if you can't manage proofreading on your own?
If you need help becoming the best proofreader you can be, don't hesitate to ask for help.
Nowadays, many affordable online courses will teach you the art of proofreading inside and out.
Choose one that fits your needs the most, and go for it to gain additional proofreading training and education.
5) Look For High-Paying Proofreading Jobs
Once you feel like you're ready to complete your first official proofreading job, you should start looking for one.
Many online platforms are constantly looking to hire proofreaders.
Browse through the available options, and choose a job that makes sense for your current level as a proofreader.
Of course, once you finish that job, you can go for the next one!
By all means, proofreading is one of the most lucrative online jobs you can get these days. The pay rate is more than decent - there is no doubt about that.
While correcting mistakes might seem like a boring thing to do, many people seem to enjoy it. If you're one of them, why not use your love of reading to earn an income?
Being able to make money from home is the ultimate dream of millions of people worldwide. And doing proofreading for a living will allow you to turn that dream into a reality.
Whether proofreading is the right choice for you is something you'll need to decide on your own!
About the Creator
I'm a full-time freelance writer, content creator, blogger, and affiliate marketer.
I write mostly about the best legitimate ways to make money from home, including affiliate marketing, dropshipping, and work-at-home jobs.
Reader insights
Be the first to share your insights about this piece.
Add your insights