How Professional Experts Elevate Your Learning Experience
Key Reasons why Professional Experts are Better at Creating Valuable Learning Experiences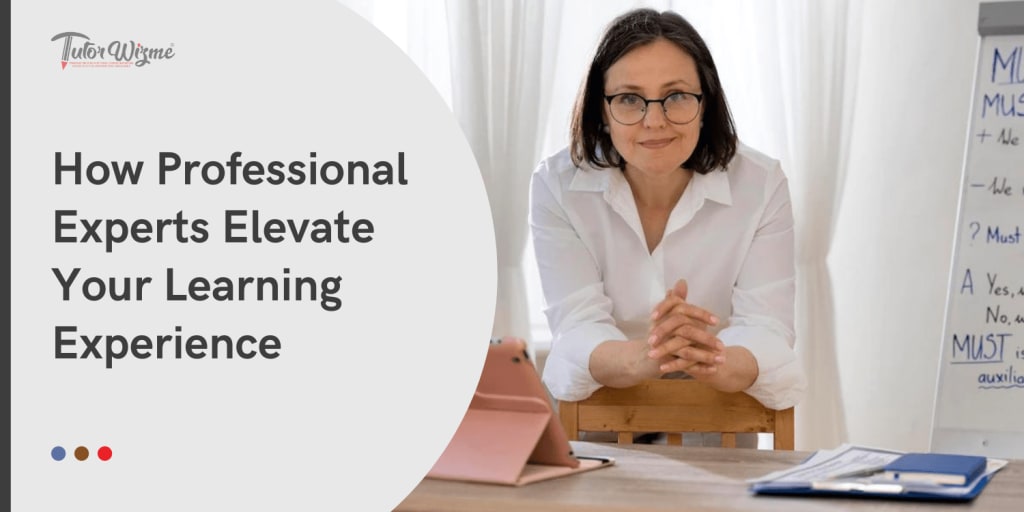 The rapid expansion of the eLearning industry, especially during the pandemic, was followed by a proliferation in the number of online tutors. Basically, anyone could sign up on a tutoring platform and provide professional, educational and creative skills coaching. However, the certification of those self-declared tutors and their proficiency in teaching has always remained a concern for learners.
While knowledge sharing is an important learning approach for the society, there also exist learners who prefer certified professional experts for a superior learning experience.
In this article, we will help you understand why and how professional experts help you improve your learning experience.
They Apply Constructive Learning Strategies
Learning is a constructive process, which is different from knowledge sharing and skill sharing. In constructive learning, professional experts are able to grow a skill in the learner step-by-step in a more natural and holistic way. These experts see the bigger picture at the end of the course and help learners achieve their learning outcomes by utilizing the information learners already know or gradually come to know during the term of the course. This ensures that the information is imparted in a more systematic and structured way instead of haphazard sharing.
They Can Identify Individual Learning Problems
The experience of professional experts enables them to identify key learning problems and create problem-centric teaching methods personalized to the learner's needs. They can also find the shortcomings in a teaching strategy more efficiently and be agile at removing those shortcomings. Lastly, being updated with the trends in their field of teaching, professional experts are able to create more effective online courses.
They Help Students Set and Achieve High Expectations
Learners consider certified experts as more reliable in comparison to knowledge sharers. This helps them set high learning expectations and create both short term and long term goals. Professional experts assist learners in achieving these goals by prioritizing the most appropriate skills and topics and conducting timely evaluations. When learners struggle, professional experts use diverse problem solving methods to help learners overcome any obstacles and timely accomplish their learning goals.
Better at Assessments and Progress Monitoring
Being subject matter experts, professional tutors are better at evaluating the learner's progress and skills. Professional experts can do helpful gap assessments and assist the learner identify his key weaknesses and strengths. By working on the weak areas, professional experts create an optimal learning experience for learners. Not to mention, with progress monitoring, professional experts can also provide routine feedback to help the learner improve in his desired course.
Better at Cooperation
Professional experts are more welcoming to teach learners coming from diverse cultural backgrounds. No matter what the background of learners, professional experts are able to create a safe and motivating learning environment for all of them. Not only are the experts able to teach diverse learners with the same dedication but also allow the learners to express their thoughts, ideas, ambitions, doubts and concerns.
These were some reasons that make professional experts highly successful for distance learning. TutorWizme is an online learning platform where both students and corporate employees can find certified professional experts that come from all over the world that use diverse teaching methods. Our experts specialize in providing one-on-one personalized learning sessions and also offer live group sessions for collaborative learning.
Some of the high-demand professional skills that you can find on TutorWizme are executive coaching, career coaching, risk management, project management, critical thinking and more. Sign up now to upgrade your professional skills and learn from world-class experts in a highly personalized learning approach.
Article Source: https://www.tutorwizme.com/how-professional-experts-elevate-your-learning-experience
how to
About the author
Saurabh Thakur is a marketing analyst having 7+ years of experience in this industry. He helps businesses to improve their visibility in search engines & get desireable results.
Reader insights
Be the first to share your insights about this piece.
Add your insights