Home School Freshman
Why I Decided to Jump Ship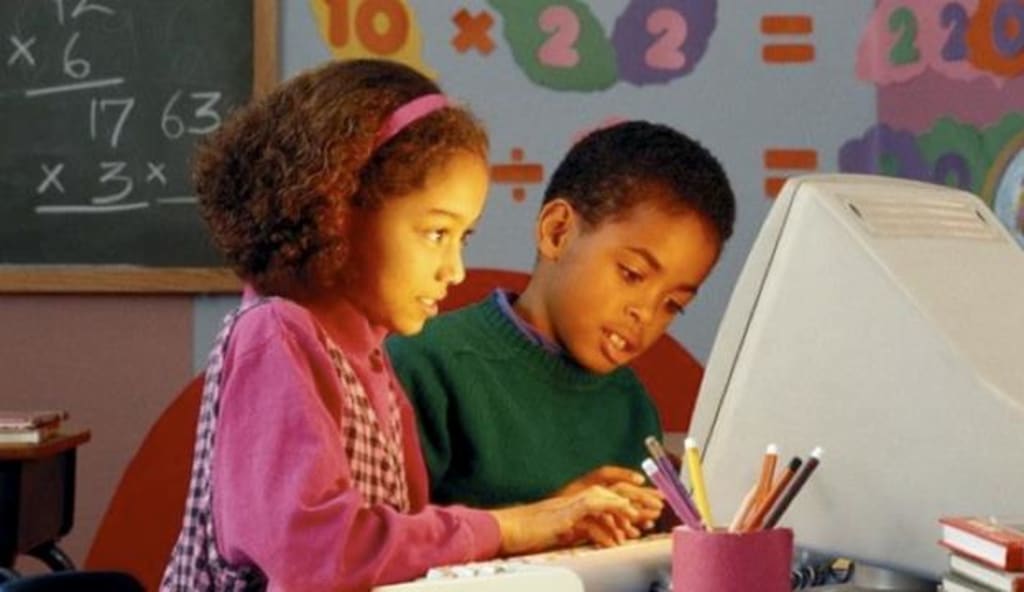 Homeschool Freshman
I started homeschooling my daughter after a series of unfortunate events at her school. It was not the usual suspect of bullying but simply the lack of everything outside Math and English (sorry Language Arts). As a person from the XY generation who is borderline millennial, seeing how careers changed in the space of 20 years, I panicked! How will this content of education prepare my child for what's next?!
After speaking to other parents about their concerns, I discovered that many had similar feelings but they felt as the education was free, they didn't have much say as it's what they are used to. I live in a very affluent neighborhood with homes in the 6 to 7 figure mark and incomes to match. My disappointment began to grow. What kind of unmotivated people do I live around? Why is the system unbreakable? Why can I not challenge it?
In my quest, I recollected my introduction to a homeschool mom at the local park 2 years prior and inquires I had made a year earlier to a few schools who could accommodate a 90/10 Spanish dual immersion student. So I decided to get online and do more research. I joined a few Facebook groups from my local area and also reignited my inquiries. Fate led the school I desired for my child to call within 30mins of visiting my daughters school with regards to another budget cut mishap. I then made the decision to jump aboard the homeschool train.
I never felt more confident in my decision to do this since I became a mother. I sat my 7 year old daughter down and explained what was about to happen and why. This was important as she had made great friends and I reassured her I would do everything to support their relationships alongside homeschool. Once she was ok, I spoke to the parents of her friends and they were supportive, promising to have a play date with her every fortnight. We couldn't be happier!
Enrollment was easy, however as we were transitioning mid-school year, I was nervous how my Spanish learning champion would understand work in an all English curriculum. Bear in mind, we are native English speakers so understanding wasn't a problem, but simply reading proved my nerves were not necessary as my daughter sailed through the first day easy!
Our first week was exhausting with many Eureka moments as I discovered so much about my daughter, gained a high level of appreciation for her previous teachers and developed patience that could cook a stone. Overall, I grew a few grey hairs BUT it was a decision I became proud of by the end of Day 2. No more obscene early morning drop offs, rushed breakfast and force homework daily. We took our time and set goals daily! We learnt about one another and I was able to address weak spots in behavior and learning immediately. These are just a few benefits.
I kid you not, this is not for everyone however, I will say that this is an experience every parent should try if you have the time to do so. You learn so much about your child and how they learn and when they have eureka moments. Even if it's for a year, you can now confidently listen to another educator speak about your child and inform them of how they learn. The cookie cutter system may soon be challenged and obsolete as we all learn differently and we are all encouraged to appreciate individuality.
Many worry about the social impact but let me ask you this- are we sending our kids to learn or make friends? When you were distracted in class was it because you were lost in thought or a classmate messing about? Did you have the full attention of your teacher or felt like cattle on a cattle farm? Well, homeschool works for us and I hope to share my experiences over the next year!
Look out for my posts every 2 weeks! We homeschool with the Connections Academy network!
how to
About the author
I advocate home education with an entrepreneurial approach to develop an individual's EQ in order to improve academic outcomes. I believe this will lead to a prosperous future with self-motivated individuals, businesses and communities.