Ending the School Year Right
Keeping Things in Perspective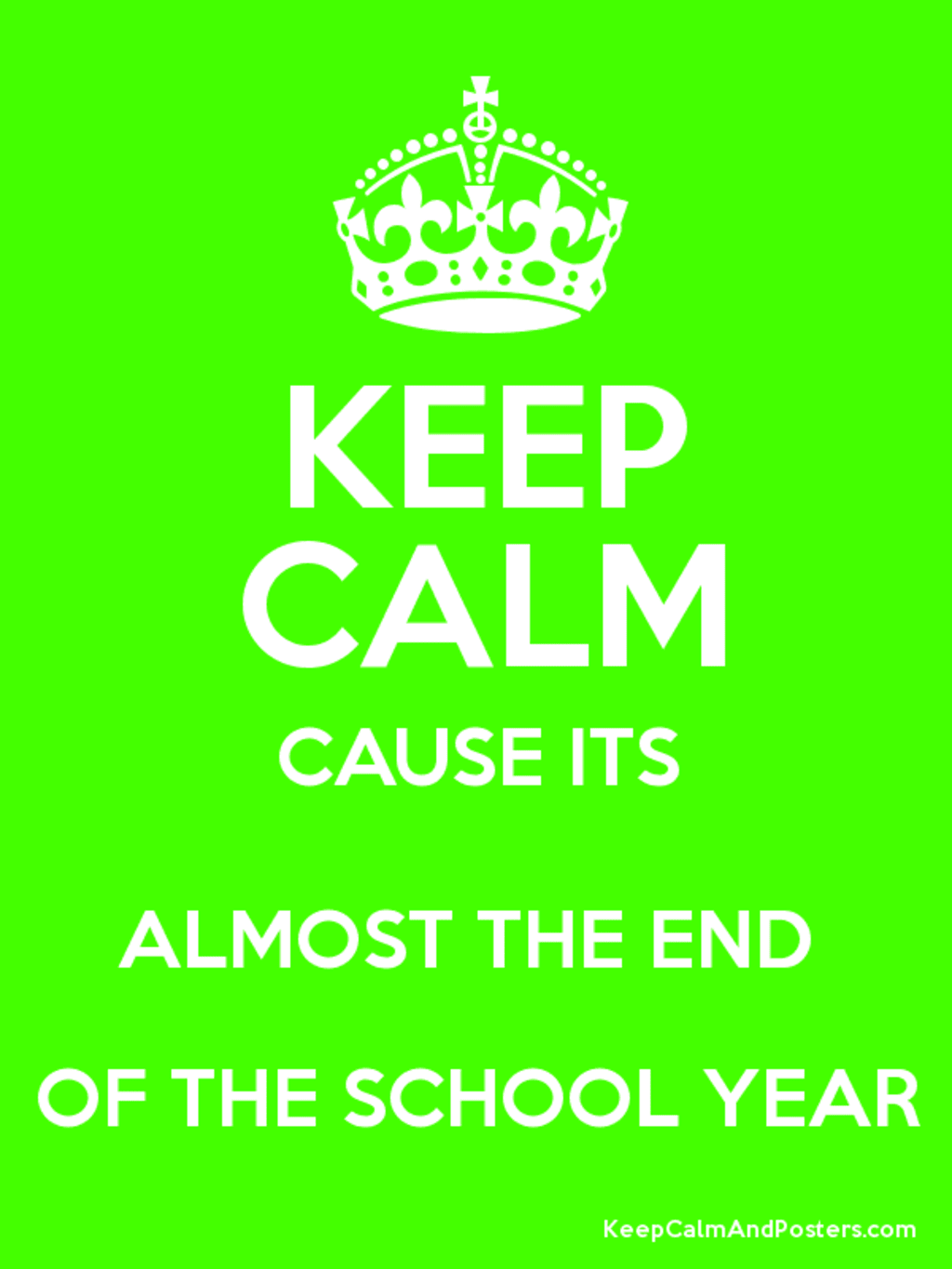 As I sit in my office counting down the minutes until the end of day bell rings, I began to think about a few things. The first one was what I was going to have for dinner but after I got over that craving, I asked myself two questions.
The first one was, "Did I make a positive impact on my students this year?" I then followed it with, "What can I do better next year in order to make a larger impact?" Both of these questions are ones that any caring and motivated educator asks themselves. They may not do it in as direct of a manner as I just did but it is always good to reflect on what you do and see if there are areas which you can improve and get better.
We have just under two weeks of school left this year. Due to the issues at my current sch,ool we will be shutting down officially at the end of June but that is another story. I started out the year as a Special Education teacher where I co-taught with a couple junior teachers in math and english in order to best support those students during the course of the year. However, with about two months before the end of the first semester in collaboration with my instructional coach it was decided that I would start to pull roughly half of the algebra two students to another room and provide direct instruction as the current regular education teacher was struggling and we needed to prepare the students as much as we could for the End of Course exam.
I gladly accepted the challenge and we got started. I had not led larger group instruction in a long time as in most schools special education teachers provide instruction through small group or pull out interventions. As I got more comfortable and my nervousness subsided I knew I would have the potential to have a much larger impact on my students in this role. Overall, I do feel I had a great impact on my students both educationally as well as personally as I helped provide them real world experiences and conversations. Especially with the school closing, I know I may not seen any impact I have had on my students but I do truly hope I have.
As my second question came to me it forced me to truly reflect on my job and my effort this school year. I think that the impact we can have on children as a teacher is limitless. Teachers nowadays are no longer just sitting behind a desk or projector having us copy down notes. We act as parents, brothers, sisters, cousins, counselors, pastors, doctors, and friends. Teachers sometimes are the only true role models the students have to show them how the real world truly is. We can not take that role lightly as these students are our future. Coming from western NY and moving to Memphis eight years ago and now completing my seventh full year of teaching, I am truly saddened at the state of our education system and the future my students have in front of them.
It truly does take a village to raise a child and right now that village is sorely lacking from the top down and it does not appear to be changing. There is a constant barrage of young children committing horrendous crimes, having crimes perpetrated upon them or being innocent bystanders to crimes that should not be happening in their communities. Everything starts at home and as a teacher, I only have one-third of the day to mold them before they leave those doors again and the real world counteracts those eight hours each day.
I think in order to make sure we have an impact of our children's lives we need to show the compassion and understanding necessary to get our student's to buy into what we have to say. We then need to follow that up with high expectations for them and then hold them to it as they need to learn they will not always be bailed out by someone. They must live with the consequences both good and bad of their actions and take responsibility.
As much as I love the weekends and summer break I hate it for my student's because a lot of them are then left to their own devices due to lack of supervision and caring from their guardians. I know that is not always the case but a lot of times it is and it sets up that child for failure.
This post has kind of gotten off track from my initial thoughts but in the end, it's all worthwhile. If we can make an impact in a child's life and they feel comfortable enough to confide in us we also must take on that responsibility wholeheartedly and endure through any hardships. I fully understand we all have lives and things happen to us that can negatively impact how we interact and react to our students but we must do our best to provide a caring environment where it is okay to make mistakes and grow from them.
We only have a few more weeks left before we lose the kids for the summer. I challenge you to make the most of these last few days. Build up those relationships, give them your contact information and give them a good send off with some hope for the next school year moving forward.