7 Homework Online Jobs
Homework opportunities for students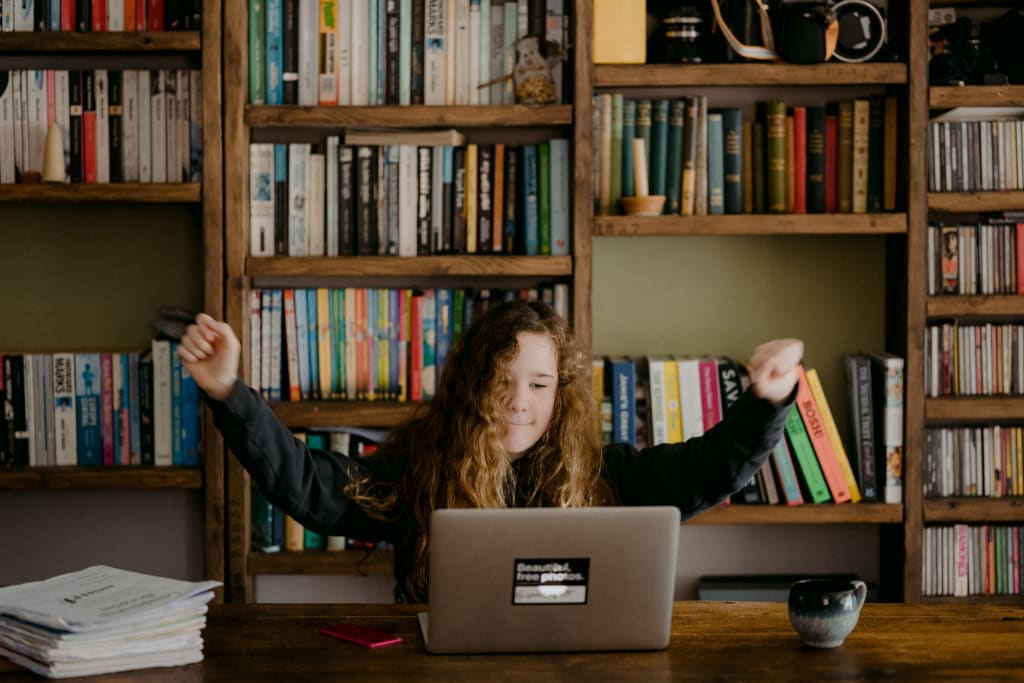 Photo by Annie Spratt on Unsplash
With the majority of our work occurring on the internet, flexible alternatives like work-from-home opportunities are growing in popularity across the globe. If you're searching for work-from-home jobs online, then you're on your way to the right place.
Work-from-home opportunities are available in many small to large firms, and in various jobs. The great thing is that there is no restriction on geographical location. Your options are unlimited regardless of borders.
Let's jump right into it…
Affiliate Disclosure — Some of the links are referrals. So, if you complete an action using one of these links, I may get a little referral commission at no additional cost to you. In fact, if you use these links, you may get an additional bonus. (Your support will be appreciated!)
This is originally published on medium.com

Canonical URL - 7 Homework Online Jobs
1. OneClass
OneClass does not just pay you to complete homework for other students through its Homework Help service, The company also allows you to share your notes on your studies with students at other universities taking similar courses like yours. That is you are paid to attend classes and complete your homework!
You can earn credits of 25 for every document you send (75 if you're an elite Note Taker) and can be exchanged for gift cards to top merchants like Amazon, Starbucks, and Domino's or to cash. You can also earn credits for earning badges or inviting your friends to sign up with OneClass. It's also great that it's open to all who have graduated from university and you don't need to be a student to participate!
OneClass Sign up — Get a $5 bonus
2. PaperCoach
PaperCoach offers customized writing assistance to students at high schools, undergraduates with master's, graduates, as well as Ph.D. students, and anyone else who is in need of assistance with their assignments essays, book reviews dissertations, admissions papers, CVs, cover letters, business plans You name it!
They depend on specific LinkedIn groups to locate writers, however, you can submit a possible application by submitting your CV to be considered. The good thing is that even though the company is based in the US it doesn't require you to be a US citizen to be eligible for the job.
Based on your level of academics and the level of complexity of the essay you write and the deadline you set the potential for earning is 8 dollars and more.
10% personal discount — Join PaperCoach
3. Earn $50 Teaching English Online
Teaching English online can be an option in case you are looking to earn some cash in one hour. The teaching of English via the web as a second language is been in high demand all over the world, as ever more students around the globe are seeking online English tutors. Magic Ears connects you to the largest community of children aged 4–12 years old who are eager to talk with you. It also allows you to earn money as a teacher from the convenience of your home.
As a Magic Ears teacher, it is possible to make up to $26 an hour. To become a teacher you have to be a native English speaker and have a bachelor's level degree in any subject.
4. Belay
https://belaysolutions.com/work-with-us/
This is a legitimate firm located in Atlanta. You can become an online assistant or bookkeeper for clients who require administrative assistance but don't wish to employ a full-time employee or do not have a brick-and-mortar office space to accommodate employees.
The pros:
You can do it from any location so long as you've got an internet connection and a computer.
You can handle the number of clients you're able to handle. I began with two clients and was working full-time which made it very stressful and I realized that it is better to begin slowly and then build. Virtual assistants with experience had been able to take on clients of 3/4.
Flexible — you can complete the work at your own pace! Most projects are 45 hours per month and if you complete your work within the time frame and you're not in a hurry, you're fine. Every client is unique obviously, and you'll need to discuss your schedule with the client.
I even found my full-time job after working for them. I was in a position to eliminate them completely.
The Cons:
It's a 1099 gig therefore you must be aware of your tax obligations and ensure you have enough money to cover them at the close of the year.
It took me quite a while to be accepted. I submitted my application in early January and received my first task in the middle of February. First, you must apply and then take some assessments. If you're a great fit then they set you up for a call and then an interview via Zoom.
You are paid 15th of the month.
5. Sweetstudy
Sweetstudy.com is a site that provides you with the opportunity to earn money by offering online homework assignments. Simply put they offer writing jobs online or writing freelance jobs for job seekers.
The procedure is simple: help seekers write their questions on the website and then receive a handshake from the teacher containing the amount and the time to complete the assignment. The student must pay only when he is willing to purchase the answer. You can earn anywhere between $5-$9 every time a student buys your answers.
To be a homework assistant, you have to sign up on the website. You must complete your profile by adding an overview of your background and the degree you have, to be selected by the students.
You will also receive emails regarding homework that is published on the site depending on your area of study as well as the student's willingness to pay a threshold.
Helpful Resource — https://beginnersblog.org/best-money-making-ideas-for-stay-at-home-moms/
6. Growing Stars
Growing Stars is another excellent website that allows you to earn money online aiding pupils with homework. It is a great place to work with students from grades 3 to 12 and provides about two hours of one-on-one tutoring per week in your specific area.
To be eligible to be a part of Growing Stars' team of online tutors, you'll be required to fill out the application form as well as send in your resume. It is also necessary to have a degree in the subject you're interested in which ranges starting from C++ programming to creative writing and biology to chemical chemistry.
7. Clickworker
Clickworker is like Amazon MTurk in the fact that users are able to earn money to complete surveys, conduct research on the web and write content for advertisements, convert content into another language, and much more.
Certain tasks may be more technical and will mean that you will receive a higher average salary in comparison to MTurk. Payouts can be made via PayPal 7 days after the task is completed.
BONUS — Build a Successful Authority Site from Scratch Even if you are a Complete Beginner
Please Subscribe to me on Vocal-Media to read similar kinds of stories related to blogging, money, marketing, and more.

Have you enjoyed this story? if so then please leave a heart for me. It inspires me to produce more stories like this.
list
About the author
Professional Blogger | Pinterest Influencer | Affiliate Marketer | Love To Write About Blogging, Money, Personal Growth, and More At https://beginnersblog.org/
Reader insights
Be the first to share your insights about this piece.
Add your insights