5 WAYS TO UP YOUR INCOME ONLINE
Beginner-friendly ways to make money online.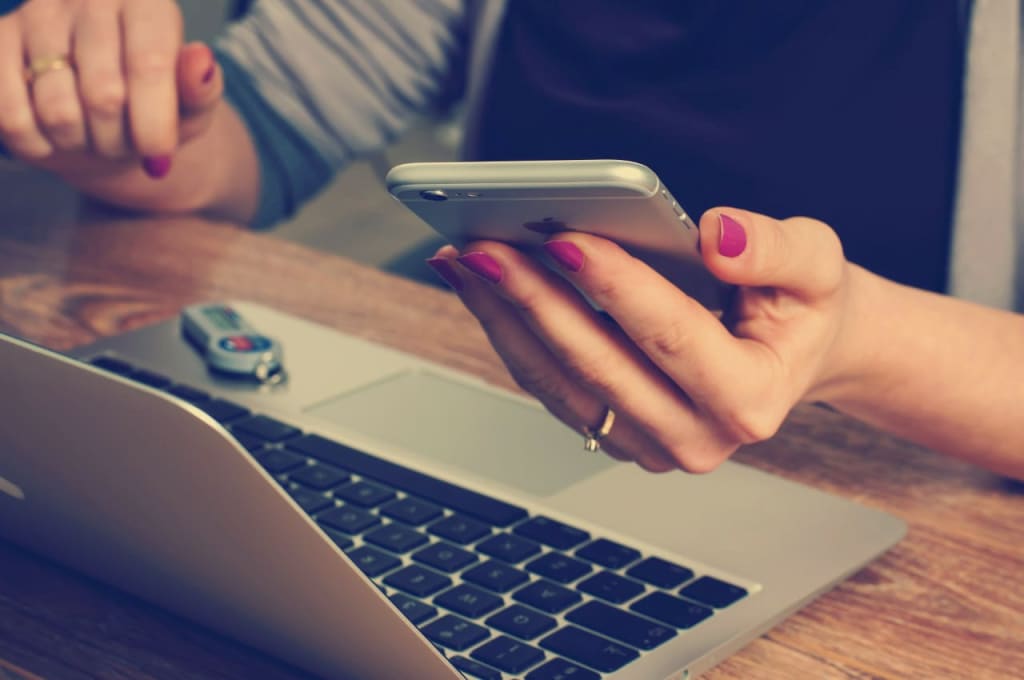 1. Affiliate Marketing
Affiliate Marketing is the simplest, easiest, and popular way to earn money online. It allows you to earn money by promoting products or services from other brands. You will need to join an affiliate network where you will have different products to choose from. Once you identify which niche you want to promote the products, you will be given an affiliate link with which you will promote the products and earn a commission once a customer purchases a product.
The commissions are a percentage of the product's price which can range from 10% to 80% depending on the Vendor of that specific product. This means that if you make a lot of sales each month you could make up to $10,000 or more. Some of the best products are the ones with a recurring commission which ensures you get paid when a customer makes a monthly/yearly subscription or buys another offer from the same vendor. Your main task will be to drive as much traffic (customers) as possible to the vendor's sales page.
If you think you would like to know more about how affiliate marketing works, I would recommend that you take this Affiliate Marketing Course that will give you step by step guide on how you can start making money online.
2. YouTube Channel
YouTube is another platform that has made it possible for people to earn money online. There are many YouTube channels out there earning money in exchange for their videos and time.
Depending on how successful your channel becomes, you can make a lot of money, and there are plenty of stories every week of more and more YouTubers making it their career.
You may choose to make videos on any topic of your liking and share it for people to watch. To start making money you will need to have reached 4000 watch hours and 1000 subscribers for your channel to be monetized. To achieve this, you will need to post as many videos as you can in a week/month. You can also use keyword optimization to make sure that your videos appear at the top.
Learn how to earn more from your YouTube channel here.
3. Dropshipping
Dropshipping is another great way to make an extra buck online. You get to sell products without having to own a warehouse to store the physical products. With dropshipping, you need to set up an online store, add the products you wish to sell, and launch the website. Once a customer makes an order from your store at a set price, you will get in touch with the suppliers for the product at a lower price and they get to ship the product directly to the customer for you.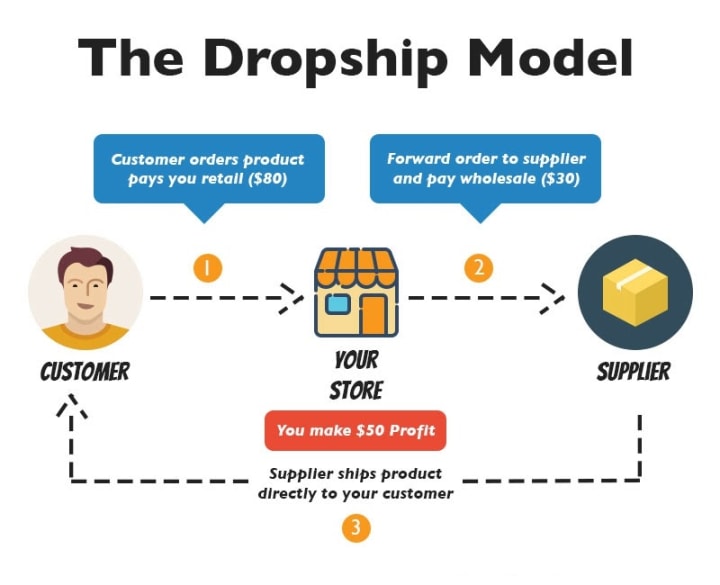 How do you make money? If a customer purchases a product at $80 from your store, you get it from the supplier at $30 then you will remain with $50 as your profit. With many online stores popping up due to the Covid-19 pandemic, most people prefer having the products being delivered to their homes than going to the store. This makes it a great opportunity for anyone looking to earn extra income through dropshipping.
Learn about dropshipping and acquire more skills here.
4. Freelancing
Offering your skill set such as transcription, writing, IT services, copyediting, or graphic design to individuals and companies online can make you a good amount of money. Specific skill-based services may pay more than others depending on the field. If you can find and accept enough gigs, you could become a full-time freelancer in your field or you could take occasional assignments as a side hustle to supplement your income.
Focusing on one area like content writing or graphic design would be the best since you would be able to take notice of the mistake that you have made and correct them perfecting your skills. Some of the freelance gigs that you can do are transcription, writing, research, graphic design, and virtual assistant.
You can find freelance work/jobs from websites like Upwork, TranscribeMe, Iwriter, and Fiver to name a few.
5. Online surveys
With increased popularity, online surveys are the easiest way to make a quick buck. Anyone with a laptop or smartphone can use their spare time to take surveys which normally take about 5 to 10 minutes. Research companies are always recruiting new members worldwide to answer surveys and test new products.

Conclusion
There are so many different ways to make money online and the ones I've covered are just but a few. To make the most out of these opportunities, you will have to stand out from the rest of the crowd. To become successful you need to be patient and be passionate because it can take time. You can also do your own research to know the area you fit best.