5 steps you can take to stay relevant in the security industry
Stay ahead of your competitors by staying relevant. Here's how.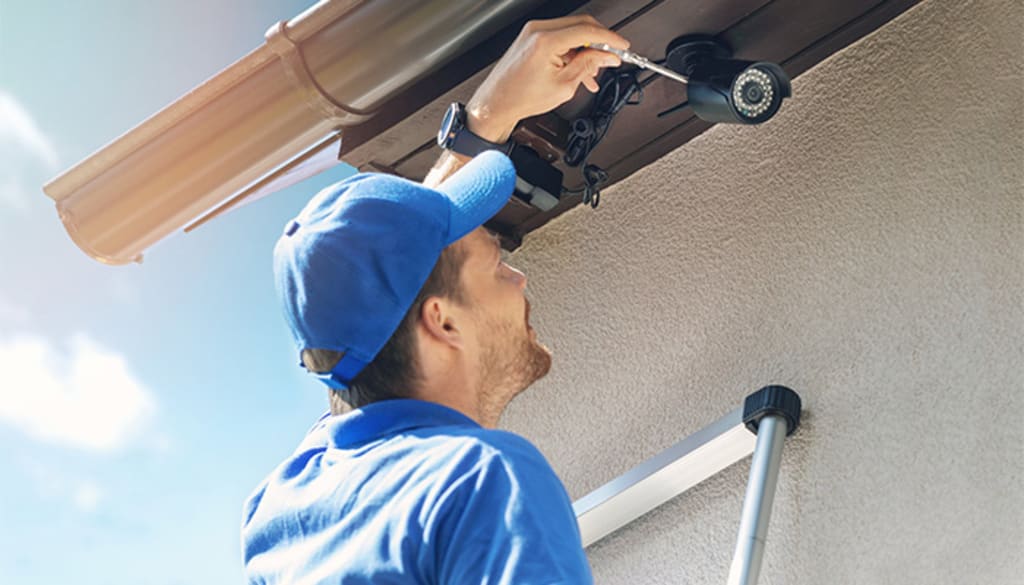 The local security installation market is competitive, and your business needs to do everything possible to stay ahead of the competition.
How can you do this in such a crowded industry? By staying relevant.
Here are 5 steps you can take to do this successfully.
The importance of staying relevant
South Africa has a high demand for security cameras, alarms and other security solutions, and as a result, many companies offer security installations, making the industry competitive. As a security installer, you're also competing with businesses that sell DIY security solutions, which are popular because they're cost-effective.
To thrive in a competitive market, you must do everything possible to stay at the top of your game, including staying relevant.
Staying relevant is important because it gives you a competitive edge. Change is inevitable in any industry, so keeping your finger on the pulse and continuously adapting your business to solve current problems and meet consumer demand will help you stand out. You'll attract customers and grow your market share even as the industry expands and becomes more competitive.
How to stay relevant: 5 steps
Here are 5 simple steps your business can take to stay relevant in the security industry.
Follow your competitors
You need to know who your competitors are and their influence in the market if you want to stay relevant. Analysing your competition will help you determine your competitors' strengths and weaknesses to establish what makes your service unique. Once you've identified your unique selling point or USP, you can use it to attract your target market by showing them how you can solve their problem in a way your competitors can't. A competitive analysis also allows you to identify gaps in the market or opportunities to grow your market share.
Stay ahead of the curve
Keeping up with industry trends helps you offer the best service possible to your customers. It encourages you to innovate and find new security technologies and solutions to meet customer needs, helping you stay relevant and increasing the longevity of your business. Innovation can help you stand out in a crowded industry, as people will want to buy from a company that offers a service that solves their current problems.
Understand your customers' needs
If you don't understand your customers' needs, pain points, expectations and values, you'll fail to offer a service that solves their problems and adds value to their lives. Excellent knowledge of your customers can help you adapt your service as their needs change and prevent them from moving to your competitors. It's also essential to ensure the information you have about your customers' needs is up to date by asking them for feedback regularly. You can send surveys to your customers via email or SMS or ask them to share reviews on social media and customer review sites.
Take advantage of digital platforms
Consumers rely on digital platforms to find information about products and services, so you need to take advantage of channels like social media, email and your website to reach your target market. Before you choose the digital platforms you will use, do your research. You don't want to put all your effort into growing a platform your potential customers don't use. Another simple way to stay relevant is to start a blog. By sharing your knowledge with your clients and prospects, you can establish yourself and your team as experts in the field.
Deliver an excellent service
Staying relevant is crucial for your company's success, but so is excellent service delivery. No matter how relevant your business is, if your service doesn't meet or exceed industry standards, your clients won't want to support you. Start by streamlining job management with Security Software, a cloud-based solution that simplifies your security installation processes to increase efficiency and productivity. With software, you can:
Optimise job scheduling to maximise productivity.
Automate route planning and find the quickest routes to save your team time.
Reduce paperwork and have your team capture all project information once to save time.
Bonus: the features and benefits of Security Software
We've shared the advantages of using Security Software to increase efficiency, but here are some of the other features you can use to streamline your processes:
Asset management
With Asset Management Software, you can add security cameras and other assets you've installed for customers to the system so you can manage all your assets online. You can schedule recurring maintenance jobs for these security systems and add or remove assets as new installations are done or items are replaced.
On-site job quoting and invoicing
The cloud-based software allows you to send quotes and invoices on-site to streamline both processes. If you receive a customer request in the field, you can create and send a quote to the client via our mobile app. And when someone in your team has completed a job, they can send an invoice to the customer before they leave the job site.
Lead management
Efficient lead management is crucial if you want to convert leads into sales. You can import new leads and assign them to your sales team with software. From here, your employees can add tasks to their leads to remind them to follow up and keep a record of calls and emails with the prospect. They can also convert their leads into quotes or new customers on the system, making it easier for them to manage leads and sales.
Simple job approval methods
With Security Software, you make job approval hassle-free for your clients. When your team has completed a job, they can ask them for a digital signature, request approval from the customer via SMS or email or record them verbally approving the project. Our simple job approval methods help you get jobs approved so you can invoice the client and receive payment as soon as possible.
Reader insights
Be the first to share your insights about this piece.
Add your insights