2022 LAUSD Report Card: Failing But Looking Forward To Improvement
Looking back on a year full of lost opportunities for community engagement while looking toward the positive changes that 2023 should bring.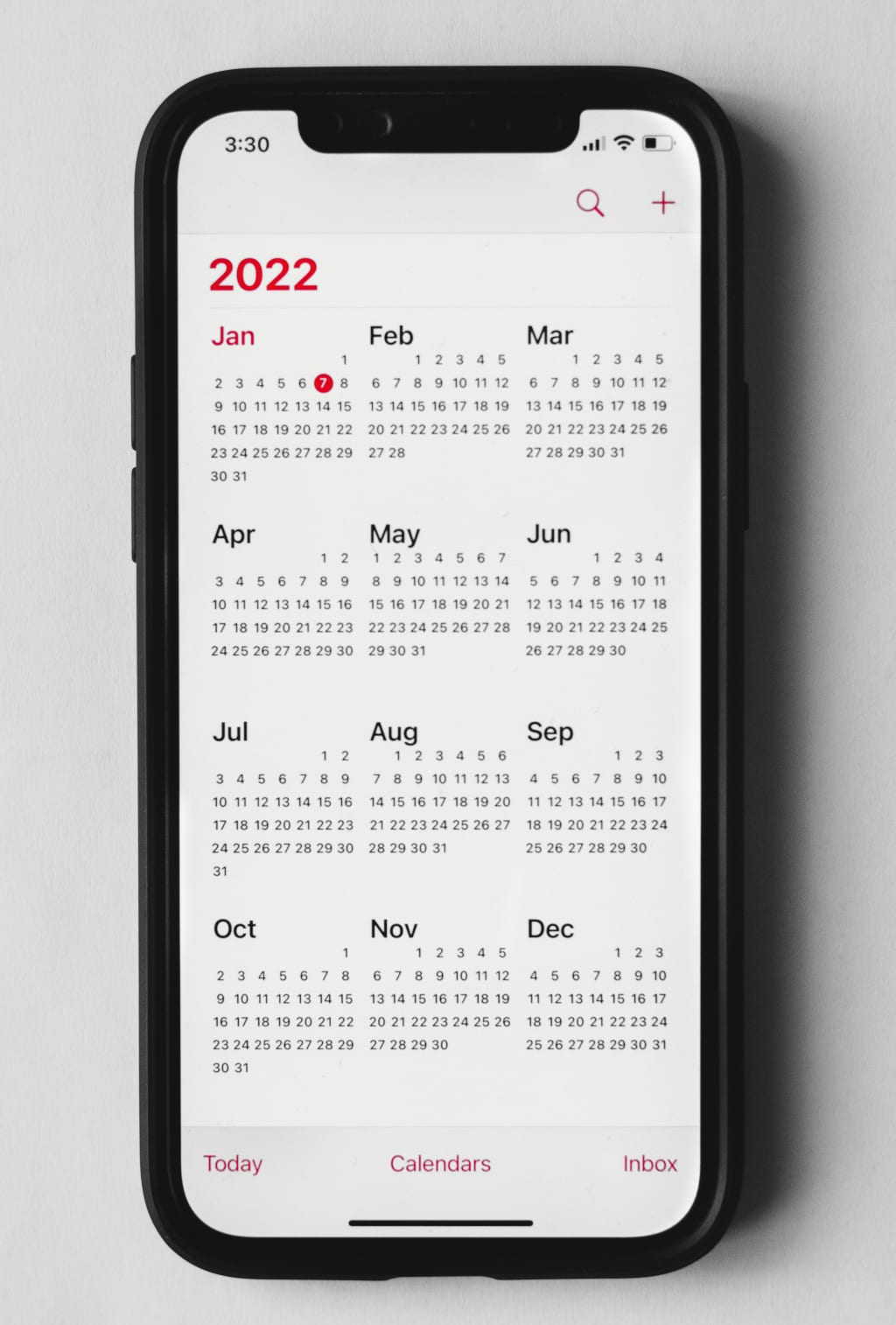 Photo by Behnam Norouzi on Unsplash
"Take a stance, start now, and fight back against the system that has left us to rot and fester." - Axel Brito
The pace of change in the Los Angeles Unified School District (LAUSD) is frustratingly slow, even when it involves the health and safety of our children. As a candidate in 2015, I highlighted the district's "flushing policy" that required schools to run every water fountain "a minimum of 30 seconds" before school each day. This "stop-gap measure" was enacted seven years earlier following an NBC4 report that showed aging pipes and water fountains were leaching lead particles into the drinking water at LAUSD facilities. In the next seven years, I would still see signs mandating these flushings on water fountains when I visited my children's schools.
The failure of the school district to prioritize the replacement of lead fixtures and installation of filters to protect the developing brains of children is indicative of a school board that has been controlled by the charter school industry for years. Instead of putting Kids First, board members like Tanya Ortiz-Franklin, Kelly Gonez, Nick Melvoin, and Monica Garcia have wasted valuable education funds chasing the latest education "reform" trends. They have also prioritized the growth of charters while ignoring the needs of neighborhood schools and created a narrative of "failing schools" to justify giving away campuses like Orville Wright STEAM Magnet to publicly funded private schools like WISH Charter.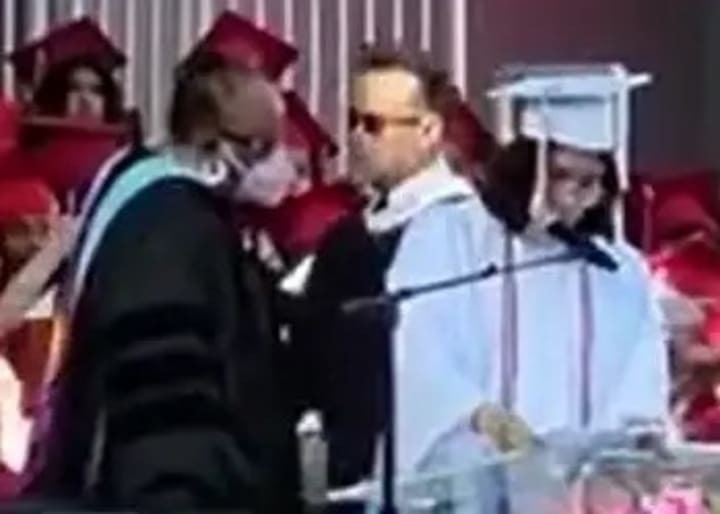 The story of the damage done by these board members was told in detail by Axel Brito in his speech to the 2022 graduates of Hollywood High School as their valedictorian. Instead of listening to what this student had to say, the LAUSD's bureaucracy tried to shut him down. Ironically, this allowed him to demonstrate the point that his success should not be conflated with administrators or the district, but with his "passion and the passion of [his] teachers." Brito managed to avoid the roadblocks laid down by the administrators on stage at the Hollywood Bowl and successfully delivered his prepared remarks. Nick Melvoin may not have been willing to hear what Brito had to say, but his words were heard by thousands over social media.
Brito was not alone in feeling frustrated over trying to be heard by the leaders of the district. Over the past year board members have often blatantly ignored parents and other members of the public as they attempted to have their concerns addressed. Superintendent Carvalho literally turned his back on me during my comments expressing concern about a contract that the district had signed with the Florida Department of Education. At some meetings, the Board's President, Kelly Gonez, would cut the mikes of speakers whom she did not want to hear.
This feeling of being ignored is felt especially strongly by some parents who have children with severe Special Education Needs. As an example, LAUSD Vicky Maronyan has been fighting to keep her daughter enrolled in a program that was made unavailable by district bureaucrats despite its successes. When pressed to comment on the difficulties parents like Maronyan are facing, representatives from the Division of Special Education continue to say that "placement continues to be an IEP decision and it is based on the individual student's needs." Pretending to give parents power while at the same time limiting their choices erodes trust. A petition to urge the board to pass a proposed resolution that would help restore faith in the district's handling of Special Education is now circulating.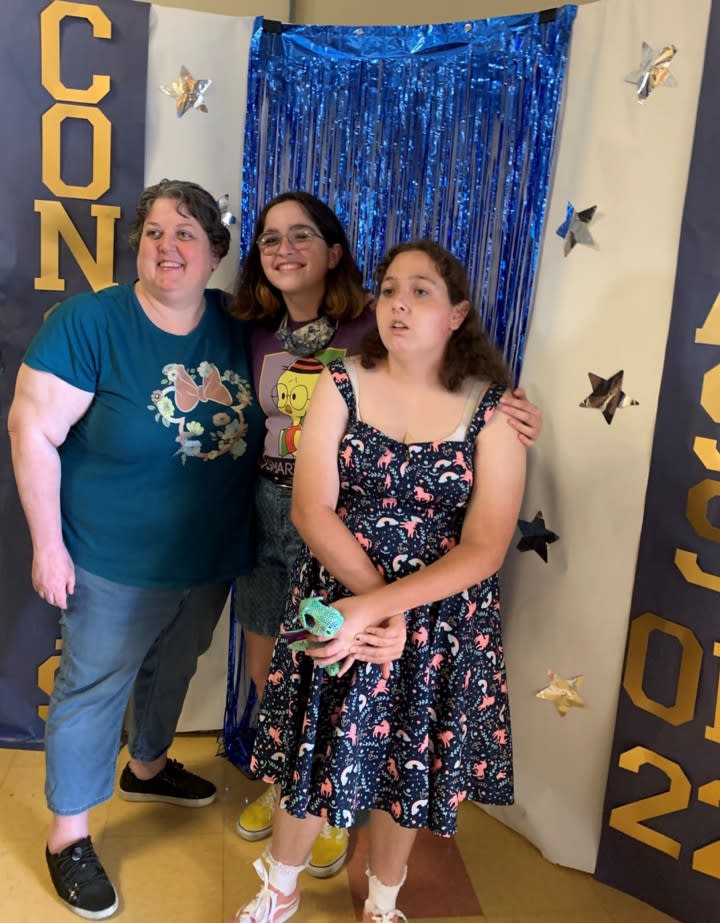 Parents and other members of the community finally held the charter industry backed majority responsible for the damage that they have caused during this year's elections. Supporters of Nick Melvoin had to spend over $2 million to defend his seat against two unfunded candidates, including one who was completely unqualified. Inexplicably, UTLA endorsed Kelly Gonez over her opponent, Marvin Rodriguez, who is a teacher, parent, and member of the union. Still, Gonez won re-election by just 2,559 votes. In Board District 2, Rocio Rivas beat Monica Garcia's hand-picked successor, Maria Brenes, giving pro-public education forces their first true majority in years.
As one year turns into the next, a school district that has failed miserably at engaging its parents will turn a new corner. While the election of Marvin Rodriguez would have been a game changer, having Dr. Rocio Rivas on the board will mean that public school students will finally have the fighter on their side that is needed to bring necessary improvements to the LAUSD. Next year's report card should be interesting.
A look back at some of the other stories that I covered during the past year:
January
David Beats Goliath! KIPP charter schools tried to bypass environmental laws to build a school on a site contaminated with toxic waste. The community fought back.
Is Corruption Built Into The Charter School System? Getting caught with his hand in the cookie jar should have ended his career. Instead, David Fehte was hired to lead another charter school.
February
I Hope Our New Superintendent Is Smart Enough To See Past This: Carefully orchestrated visits to school sites are not going to give Alberto Carvalho the information he needs to successfully run the LAUSD.
March
Protecting Public School Students: Charter schools with operational deficiencies should not be given space on LAUSD campuses, especially when doing so puts children at risk.
Plan Ahead? The LAUSD board eliminates the district's mask mandate just as a new, more contagious sub-variant takes hold in Los Angeles.
April
No News Was Bad News: The Charter School Division finally discloses that they have forgiven $7,678,022 of charter school debt owed to the students of the LAUSD.
Candidate Alleges Possible Retaliation: Jesus Arana, who is running against LAUSD Board President Kelly Gonez, claims that he was forced to retire from his job as a LASPD Sergeant.
May
A Well Earned Victory: Shirley Avenue Elementary gets back rooms taken from them by Citizens of the World Charter School. Will they get paid the money owed to them?
Above The Law? Jerry Brown has spent decades in the government and should be familiar with the Public Records Act. Why isn't he following its provisions?
June
A Bureaucracy Loses Sight Of The Children It Is Supposed To Serve: Under Nick Melvoin's leadership, LAUSD's Local District West shows a pattern of ignoring the serious concerns of public school parents.
A Tree Fell In The Woods: Ignored by the leaders of the city and the school district, a school for young adults with special education needs celebrates its graduates.
July
As Enrollment Dwindles, A Charter School Seeks To Build More Space: Bright Star's Valor Academy contributes to a charter school building boom financed by taxpayers in the midst of declining student enrollment.
The LAUSD Superintendent Is Failing At Supporting Special Education: With about 62,500 students in the LAUSD having disabilities, Alberto M. Carvalho needs to develop a more inclusive plan to meet their needs.
August
The LAUSD Fails Vulnerable Families (Again): The district continues to give into the vocal minority opposing COVID-19 mitigation protocols, putting families with comorbidities at risk.
(No) Back To School: A look back on my family's long history with the LAUSD makes me even more determined to fight to ensure the promise of public education.
September
The LAUSD Superintendent Grabs More Power: The bureaucracy that was unable to stop a cyber attack against the school district can now hand out no-bid contracts to fix the problem.
Contract With Florida Department Of Education Opposed: A unanimous vote by a neighborhood council urges city to investigate if deal signed by LAUSD violates the civil rights of Los Angeles students.
Representation For The Highest Bidder: An LAUSD Board Member offers her constituents her views on the state of the school district — if they are willing to pay for the privilege.
October
Why Won't This Congressman Support Special Education Funding? HR 5984 would finally give promised support to our most vulnerable students and has 135 co-sponsors. Mike Garcia (CA-27) is not one of them.
Hiring A Superintendent Behind Closed Doors Has A Price: School Board President Kelly Gonez hired the current Superintendent in secret despite him being accused of hiding cases of sexual abuse.
November
The Charter School Real Estate Scam: Publicly funded private schools can rake in millions from state facility grants and then keep any profits from the sale if the school closes.
Things I Wish I Knew Before My First IEP Meeting: Advocating for your child with Special Education needs can be intimidating. Knowing how the system works will make you better prepared.
December
Selling His Soul For $16,800: Consideration of a consulting agreement with former LAUSD School Board Member David Tokofsky appeared on North Valley Military Institute's agenda.
_____________________________
As we take the time to remember the events of the past year I would like to give a big shout out to Nicole Thiroux-Petersen, Cindy Petersen, and Sari Rynew for editing my blogs and helping to make them better. Thank you to Tracy Cook for bringing her organizing skills to the fight. I also appreciate Nicolle Fefferman, Rachel Wagner, Parents Supporting Teachers, and Vicky Maronyan for providing Voices From The Community during 2022.
____________________________
Carl Petersen is a parent advocate for students with special education needs and public education. He was elected to the Northridge East Neighborhood Council and is the Education Chair. As a Green Party candidate in LAUSD's District 2 School Board race, he was endorsed by Network for Public Education (NPE) Action. Dr. Diane Ravitch has called him "a valiant fighter for public schools in Los Angeles." For links to his blogs, please visit www.ChangeTheLAUSD.com. Opinions are his own.
About the Creator
Carl Petersen is a parent advocate for students with SpEd needs and public education. As a Green Party candidate in LAUSD's District 2 School Board race, he was endorsed by Network for Public Education (NPE) Action. Opinions are his own.
Reader insights
Be the first to share your insights about this piece.
Add your insights