You're In Control of Your Desire to Experience All that MOTHER NATURE Can Throw At You!
This is an integral part of the Costa Rica experience. .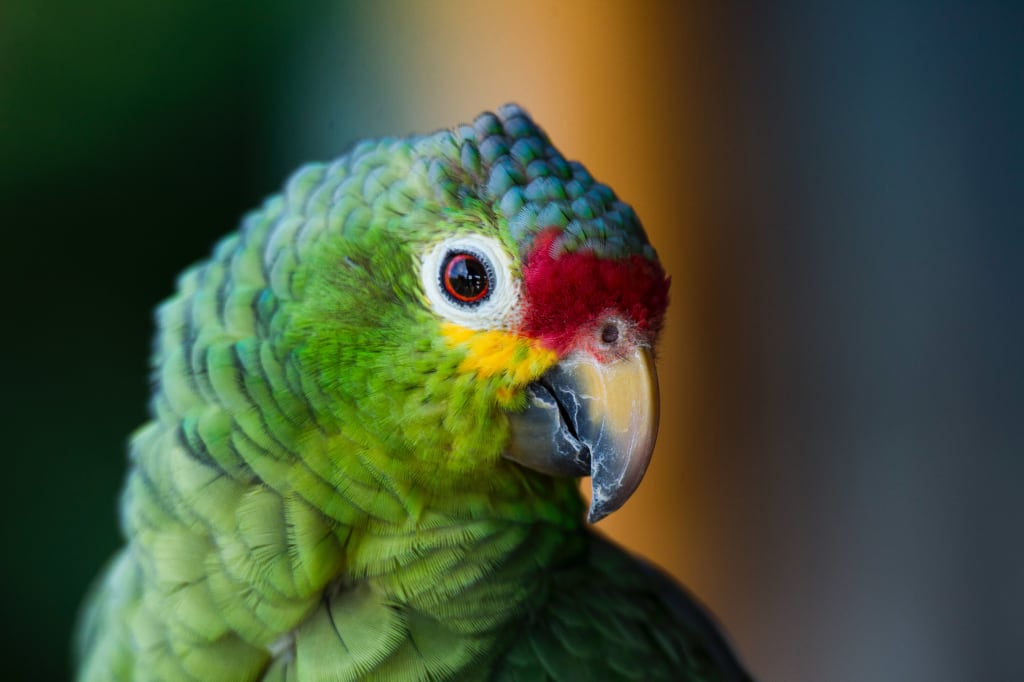 From the over 900 species of birds. . from the VERY LARGE Centipedes to the Capuchin Monkey. . from the Sleepy Sloth to the VERY LOUD Howler Monkeys. . from the Slithering Snakes to the Scary Scorpions. . What Kind of Animal Do YOU Want to See Today? Because There are Hundreds of Thousands of Species from Which to Choose and You're In Control of Your Desire to Experience All that MOTHER NATURE Can Throw At You!
​ This is an integral part of the "COSTA RICA EXPERIENCE". Many animals here in paradise cannot be seen in your home country. And that makes for some lasting memories and allows for the opportunity to shoot some amazing photos! On the flip side, there's so many places to go & things to do that you are not able to experience in your home country. Hiking to the craters of a volcano or two. . taking a coffee plantation tour or even a CHOCOLATE plantation tour & learning all about the sacred CACAO BEAN that used to be used as currency here! Or maybe even spend a night or two at one of the many INDIGENOUS VILLAGES and discover how the original citizens of Costa Rica lived for hundreds of years. . WAY BACK WHEN!
​ Remember that you will NEVER see everything there is to see here in Costa Rica. There are too many beautiful views. . too many insects. . too many sunrises and too many sunsets! Too many varieties of coffee to drink and WAY TOO MANY pineapple smoothies to gulp down the hatch! But keep in mind that the FUN IS IN TRYING! Because the GOOD NEWS is that again, you will absolutely NEVER RUN OUT of things to do here in one of the HAPPIEST COUNTRIES on the planet! And that keeps you coming back!
​ People have tried to SEE IT ALL! And, it wears them out by the 7th day. Most vacations here last 10 days. By the 7th, most are so tired that they need to spend their last 3 days at the HOT SPRINGS up by the Arenal Volcano!
​ My strong suggestion. . instead of trying to do everything there is to do in such a short time, simply do less! This is the theory that is behind the PURA VIDA LIFESTYLE. . doing less gives you MORE! Go crazy on DAY ONE and then STOP and SMELL THE ROSES on DAY TWO. Cover a lot of ground on DAY THREE and then go get yourself a massage at the spa on DAY FOUR! And so on and so on. . Take that NEXT DAY to ponder what happened the day before and learn your first lesson in changing your life for the better. . enjoy the moment and don't look too far into the future. Because if you learn and ADHERE to the SACRED PRINCIPLES of the PURA VIDA LIFESTYLE, you will grow as a person and begin to see your life improve in so many ways. And then, this Newly-acquired MAGIC will create daily excitement beyond belief. You will have crossed over!
​ There is so much more to say, but I want you to internalize what we just talked about. Come back for more tomorrow & every day following. .
. . PURA VIDA!
You're invited to visit our websites at www.costaricagoodnewsreport.com & www.costaricaimmigrationandmovingexperts.com
Also, please enjoy our over 2,000 episodes of our "Costa Rica Pura Vida Lifestyle Podcast Series". We are found on all major podcast venues, including iHeartRADIO, Spotify, Apple Podcasts, Google Podcasts, Radio FM, Anchor, Podchaser & many more. Simply search our name online and enjoy!
If you like what you've seen here, please share this story link with others in your social media. . your friends and family. . anyone who may have an interest in learning more about Costa Rica! We would appreciate your support and PROMISE to continue to bring you LOTS OF GOOD NEWS about one of the happiest countries on the planet, Costa Rica! We're NEVER GOING TO STOP!
About the Creator
Costa Rica is a magical place. Since November, 2002, when I first visited this country, I have been in love with the people, the culture, its biodiversity, the food. . everything about it makes me happy! Now I share my excitement with you!
Reader insights
Be the first to share your insights about this piece.
Add your insights