Where do skips get emptied?
We all want to make sure that we're making positive changes for our planet.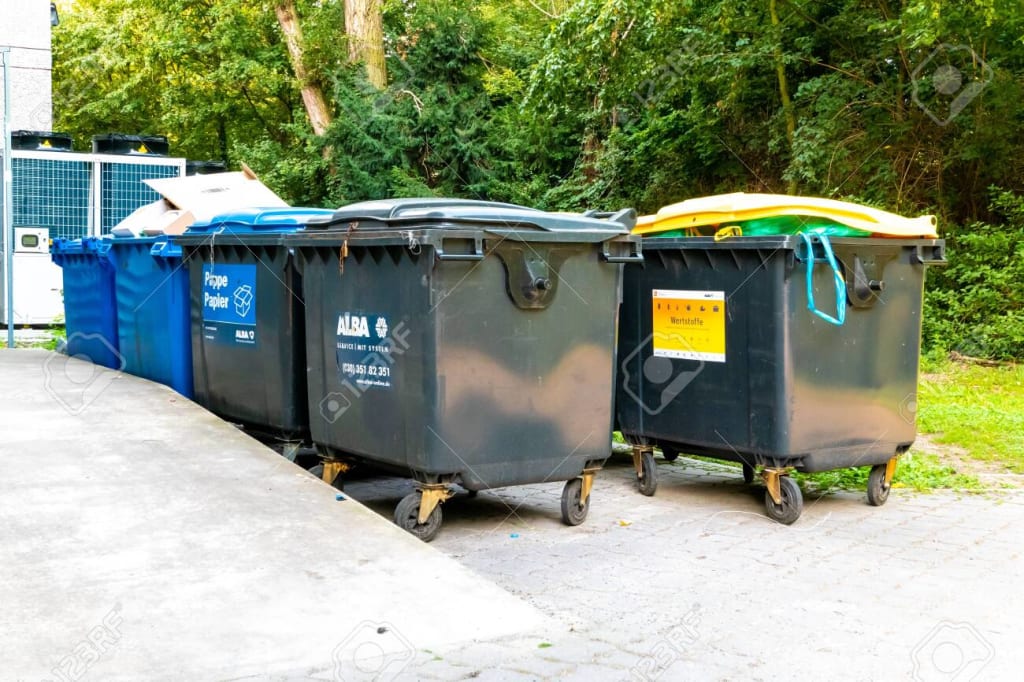 It would be refreshing to know that all skip companies are making the right decisions and active efforts to make sure that all waste is disposed of correctly. This unfortunately isn't always the case. Certain skip companies will make sure that waste is recycled or even turned into green energy, while others will simply tip the skip into landfills for convenience.
We all want to make sure that we're making positive changes for our planet. This can however be tricky when you're working on a big gardening project, having a house clearance, or completely refurbishing your kitchen. We all have to use skips, there's no doubt about that, but when you do, make sure that you're choosing the right company to do so.
In this blog, we will discuss where skips get emptied and find out more about where your rubbish is going.
Monster skips offer a wide variety of different sized skips at a fair price.
The stages of the skips journey
Sorting: As we all know, everyone throws everything into skips, even though some items are prohibited- such as hazardous waste. This is why it's essential to take the skip back to the supplier's site so that it can be organised into different places. Large items will also be removed during this process.
Processing and treating waste: All different types of waste are treated differently, depending on what the waste type is. An example of this would be crushing rubble, screening soil or stripping scrap metal. This stage is making sure these recyclable materials are in tip top condition so they can be sent to specialist companies who are able to give them a new lease of life.
Disposal: The treated and processed waste can now be moved on to external companies that will reuse the materials for new products. For example, scrap metal can be shipped to manufacturers to be reused or timber to be recycled.
Why is it important to dispose of waste ethically?
It is becoming more and more important by the day to reduce waste produced in domestic and commercial settings. The latest figures available show that UK households produced just under 27 million tonnes of waste in 2017. Where does all of this waste go? We're not just tipping our waste on our own land, but roughly two-thirds of this waste goes to countries abroad. We used to send our waste to Turkey, Malaysia, Poland, Indonesia and the Netherlands, but recently, Turkey has informed us of plans to stop taking our plastic this year. This begs the question, where will we put our plastic waste now? We're running out of landfills in the UK, making it more important than ever to dispose of waste correctly.
When we leave waste in landfill sites, they contribute to harmful emissions and ground pollution- both of which are disastrous for our environment. By disposing of our waste in an ethical way, we can safeguard our environment.
Creating brand new products also takes up much more energy than creating them from recycled materials. This means that by using recycled products, we can potentially save items from going into landfills, but also save the energy used to create new products.
Where do the individual items go?
Wood - In some cases, wood can be turned into different shapes and used for different purposes, however, it can also be turned into chipboard if this cannot be done.
Plastic - It is estimated that around 50% of the plastic that we accumulate gets thrown away after just one use. Plastic can be recycled sometimes and shredded and melted to create new plastic bags or bottles.
Paper - Paper can be easily recycled by combining water with chemicals to break it down. These materials will then get turned into cellulose and eventually pulp which can then be turned back into paper.
Metal - Scrap metal can be passed through radiation detectors to separate scrap metal from radioactive scrap. Afterwards, shearing takes place that will cut the metals into manageable pieces, which can then be recycled.
Where can we help?
Skip companies that offer less payment are much more tempting to choose, especially when working on big projects, where you may need more than one skip. Luckily there are some skip companies that care for our environment like Monster Skips. They make sure that all the waste that they collect is sorted, processed and disposed of in the correct manner, recycling everything they can.
Advocacy
I am an SEO specialist and committed professional who has the ability to run remarkably successful digital marketing campaigns in the most competitive sectors, using a unique blend of technical and creative expertise.