Voyage of the Mobro 4000
Barge of Destiny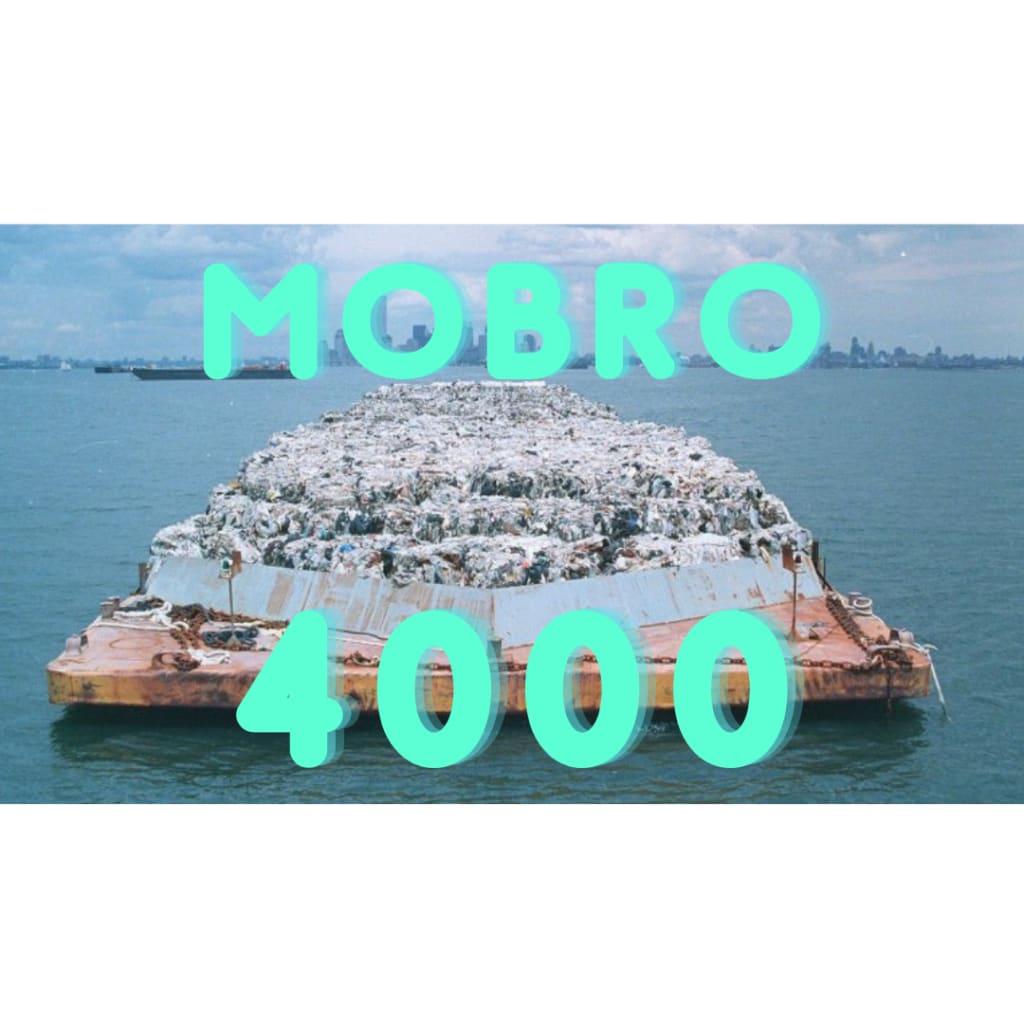 Mobro 4000 loaded with 3,206 tons of trash
On March 22, 1987, the Mobro 4000 set out on one of the more idiotic quests in human history. This story of real-life futility illustrates how little we understand ourselves and how that ignorance can lead to costly decisions.
There once was a boat from Islip,
Carrying 3,000 tons of trashy bits.
Its goal was methane,
But found only headaches,
In the end, it was one heck of a wasted trip.
There is a lot to cover in just one slanted rhyme limerick, perhaps a sonnet is a better tool for explaining something like the Mobro. Surely some kind of an ode is due. Read on to learn more about this fabled vessel, but be warned, idiocy comes in many shapes and sizes. What comes next is a story so ridiculous it will have you saying, "Only in New York."
The Barge in Charge
To be specific, the Mobro 4000 was not a boat, it was a barge. This barge from Louisiana, was pushed by a tugboat named the Break of Dawn and they were hired by a man named Lowell Harrelson to fetch 3,000 tons of refuse from Islip, Long Island and bring it to a landfill in North Carolina. Harrelson's long-term hope was to capture methane from rotting trash in landfills; waste to energy, two birds and one stone. Best laid plans… Lowell missed the bird and the rock ricocheted and hit him in the face. Though his intentions were sincere, Harrelson pulled the trigger before his x's and o's were lined up. You could say it was Harrelson's optimism that set-in motion a historically idiotic series of events.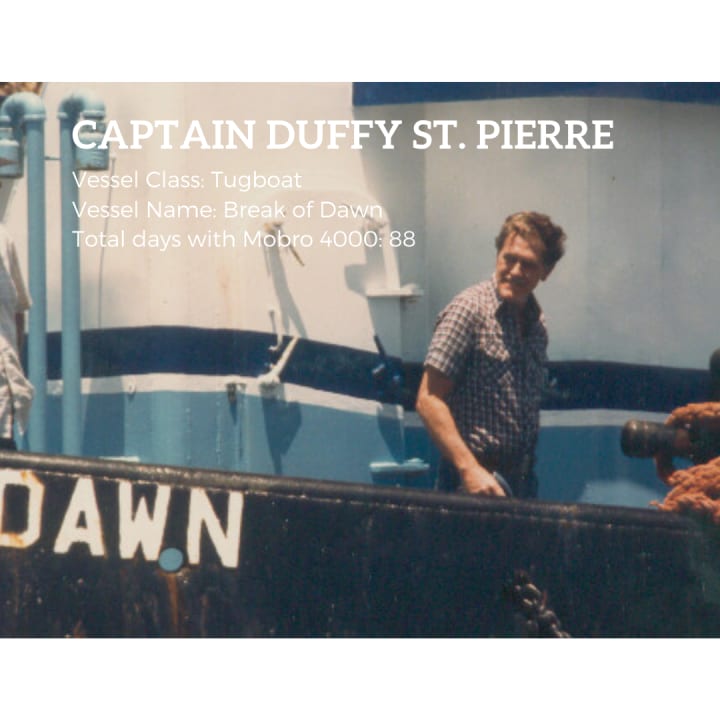 Landfills are Full
You may be wondering why in 1987, New York's trash is on a Louisiana barge headed to a North Carolina landfill, all engineered by a guy from Alabama. It starts in Islip, New York. Islip is on the southern coast of Long Island and is limited in where it can bury its refuse. In 1983, to preserve the water supply, the NY DEP said no new landfills could be built and existing ones needed to shut down within ten years. Islip, like many other towns, was quickly running out of room in their dump. In a matter of years, they would need to pay to have their trash hauled to another site to be burned or buried. Enter, Lowell Harrelson and the Mobro 4000.
Lowell Harrelson, a good natured salesman, worked a deal with Thomas Hroncich, who may or may not have been linked to crime syndicates but was definitely tied to state and city offices. Locals had control of the trash, but no place to dump it; Lowell was a landfill without any trash, or so he thought. Thomas Hroncich owned Waste Alternatives Incorporated, the company the town of Islip had just signed a contract to pay $86 per ton to take their trash, and he needed Lowell Harrelson and his Carolina landfill. For just $30 a ton, Harrelson agreed to take all the trash Islip had. He would then barge the trash to a landfill in North Carolina who had agreed to take it at $4 a ton. Everybody wins - if the Jones County Board of Commissioners signed off…
In for a Penny, in for a Pound
Harrelson's rented barge could hold upwards of 3,000 tons of trash, but Islip only had 1,200 to give. No matter, everybody has trash to ditch and with a few phone calls Harrelson had secured another 1,900 tons of commercial waste from New York City and Nassau County. With tentative agreements for landfilling in Morehead City, NC, Harrelson pulled the trigger, and Captain Duffy St. Pierre and his 4-person crew left port in New Orleans and headed north. Hroncich's trucks would get the trash to Long Island City, Queens, where it would be bailed in to one-ton cubes and loaded onto the Mobro 4000. If it all went according to plan, in less than a week Harrelson would have his first test run complete. The Mobro 4000 set off for North Carolina on March 22, 1987, in two months it would be a household name.
Just four days to Morehead City, the boat and its captain made good time. They were stalled in the harbor waiting the decision of the Jones County Board of Commissioners, who had kicked the request up to the state board of health in Raleigh. State officials had some questions for Harrelson and his trash, but it was the hysteria caused by citizens of Morehead City that really moved the needle. They were asking a fair question, like 'why is barge of New York City trash lurking in our harbor?' Rumors of noxious waste and pathogens swarmed the seaside town, conjecture of the highest levels began to spread in all forms of media.
In less than two weeks Harrelson could tell public sentiment was waning. Before he was officially told to beat it, Harrelson told Captain Duffy to make for New Orleans, he had a private landfill up the Mississippi River that would take the deal. Phones are faster than boats, and before the Mobro could reached port, Alabama and Louisiana were defending the waters with police. You can imagine the game with telephone that occurred in those four days, rancor abounds! This was just the beginning of the Mobro's tour.
The Hunt for Dread October
By this time the national news was rather familiar with the story. Many outlets had latched onto the captain and crew of the tugboat as the center of the human-interest vehicle. After Texas, Florida and Mississippi also declined the trash, the Mobro was directed to head down the gulf coast. Harrelson was hopeful for south of the border help, instead the country of Mexico sent armored gunboats and helicopters courtesy of its navy. The message was clear, no one wanted the Mobro's mystery trash. By the end of April, it had been turned away by nations in the Caribbean and the country of Belize. Even Johnny Carson was making fun of it.
The joke was over when the Mobro's owner had had enough of the ordeal. The $150,000 retainer had been spent and at $6,000/day to rent the Break of Dawn and her crew, Harrelson now owed 300K. The owner would be lucky to get their barge back at this rate, so after two months of trolling the waters of the Atlantic, the Mobro was called back to New York (with its tail between its legs). It had been eight weeks since Captain Duffy had left the Break of Dawn. When they anchored off the Florida Keys only his crew went to the island for supplies. No telling what they would need or how much longer they would be aimless as they ventured back north.
Back in the New York Groove
On May 17th after 'a four-fortnight tour' the Mobro 4000 pulled into New York Harbor and was greeted by police escorts. The New York City press, and politicians had a field day with the Mobro and Harrelson. So much so, it would take another two months of primping and prodding to figure out what to do with the trash. The whole while it continued to rot on the water.
Islip Town Supervisor, Frank Jones, was eager to have the ordeal over with. He was willing to consent to expand the same landfill they were trying to avoid but wanted to charge Harrelson $40 per ton ($10 more per ton than he got paid to take it). The other issue was to get the trash to Islip, it had to be off-loaded in Queens or Brooklyn, both of which had filed injunctions to keep the trash out of their districts. Harrelson and his partners wanted to find a spot that would take future loads, this was a trial run, remember. Before any of that could happen NYPIRG filed a lawsuit saying the law requires a public hearing before the trash was accepted to the closed landfill.
Harrelson tried to avoid the inevitable by looking up the Hudson to existing waste to energy incinerators, but everywhere he stuck his foot county executives stepped in to squash it. Everyone could smell what Harrelson had stepped in. The heat was on, and he was quickly running out of options. In all honesty, the trash never smelled that bad. It was mostly rotting paper. Just a century before this type of load would have been dumped into the ocean. Did you know we dropped so much trash at the outlet of the Hudson we reformed the seabed? More on that in a different post…
Regardless of what was in the trash, mostly innocuous paper, tires, etc., the hysteria, once established, could not be undone. No elected official was going to be stuck with this hot potato so Harrelson finally acquiesced to the hearing and would let the judge decide the fate of trash.
Justice is Served?
Finally, on July 27th, 127 days after its departure, the Mobro 4000 would have its day in the Kings County Supreme Court. After lengthy testimony about why it should or shouldn't be buried in Staten Island, the judge decided on the most straightforward route. Burn the trash in the closest incinerator, that of Brooklyn, then transport the ashes to the original Islip landfill for a permanent resting spot. This could happen only after each bale was inspected to ensure nothing hazardous made it through. Upon inspection nothing nefarious was found but Sanitation Commissioner Sexton did find a working yo-yo...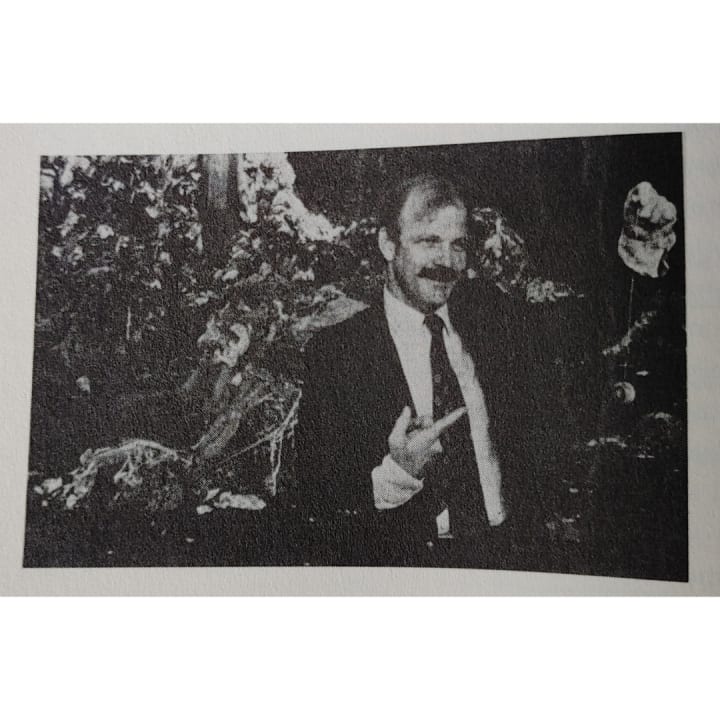 In the end it was a very expensive pleasure cruise for a boat full of refuse, both an embarrassment of thought and embarrassment of riches. The city never got reimbursed, as per court order, a loss of at least $75,000; thanks taxpayers! Do you think Lowell Harrelson paid for the four months at sea? Doubtful. How much time, energy, and resources did the trash trail require? Was there another, perhaps more important trial that shouldn't take place? Yes, but we are so fascinated (revolted) by our own waste, so unnerved by it, that we often take our eye off the ball to deal with it.
To this day Lowell Harrelson contends he was making a good decision. You can make that discernment for yourself. What I can tell you for fact is that Lowell is by no means an outlier when it comes to seeking creative ways to dispose of trash. Before the Mobro set sail, New York was already sending trash to landfills in North Carolina and the practice continues today. There are at least seven states currently accepting NYC trash into their landfills, and there is no end in sight.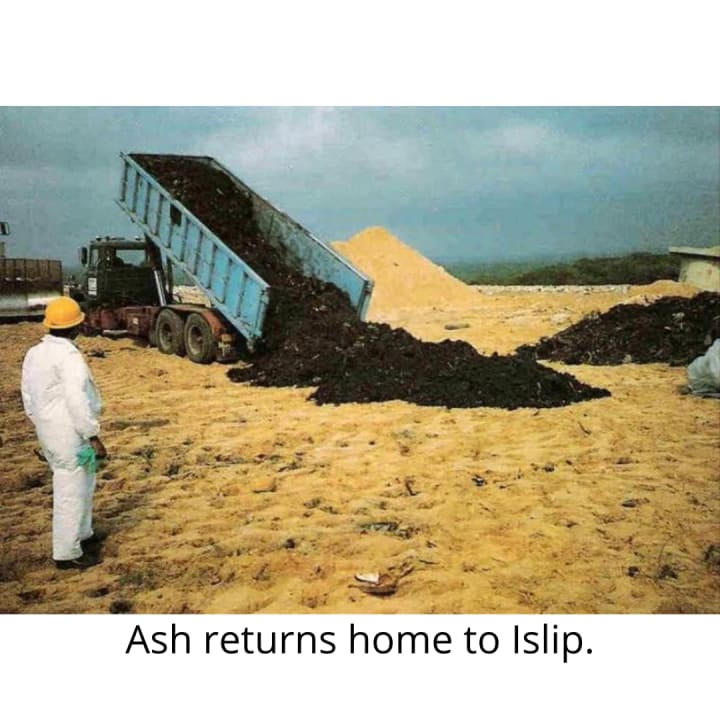 Read next: Drivin Biden - How I Met the President
Sustainability
About the author
I write Historical and Speculative Flash Fiction. Nature and society's underbelly are the focus of my work. My writing can be found at FoxHollowStories.com and The Spectre Review Literary Magazine. Check out jordanjhall.com for more.
Reader insights
Be the first to share your insights about this piece.
Add your insights