Tower Hill
Photo essay on a volcanic wildlife haven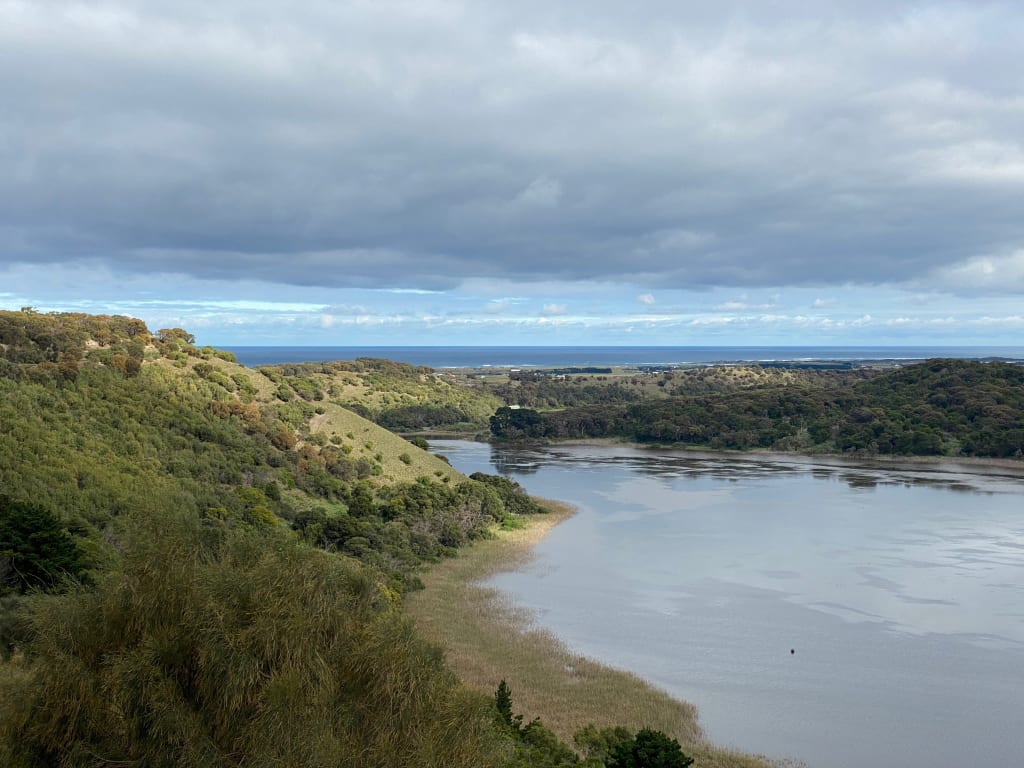 Tower Hill eastern rim with Bass Strait in background
With its complex geology, rich Aboriginal culture and diverse wildlife – Tower Hill is an Australian treasure trove.
The volcanic plains of southwestern Victoria sweep down from the craggy Grampians and Victoria Ranges in the north to the Bass Strait coast. There they are abruptly truncated at sandstone and limestone cliffs or hemmed by soft dunes and marshy lagoons.
From east to west, the Newer Volcanics Province extends 400 kilometres from Melbourne to the South Australian border. It contains over 400 volcanoes, of which Tower Hill is one of the newest, having erupted as recently as 5,000 years ago. Tower Hill is one of the world's largest maar (cinder cone) volcanoes.
Amidst the flat, fertile, largely featureless arable and pasture land, the extinct volcano is an ecological enclave and a haven for wildlife. It is on the land of the Gunditjmara or Dhauwurd Wurrung people, its custodians for tens of millennia and still resident in the area today.A stone axe was discovered below the volcanic deposits, and dated to 36,800 ± 3,800 years old.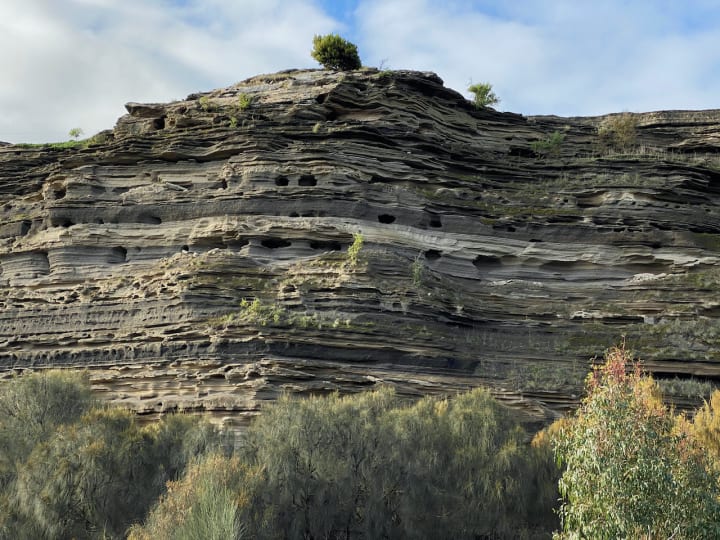 It is also an astonishing place to visit, as my wife and I discovered earlier this year.
The walls of the nested craters create seclusion – a secret wonderland of deep lakes, steep hills, islands. Little things thrive in the scrubby woodland, sheltered from predators and scouring coastal winds: tiny flitting birds, lizards, frogs. Larger charismatic indigenous fauna include wallaby, possum, koala and emu.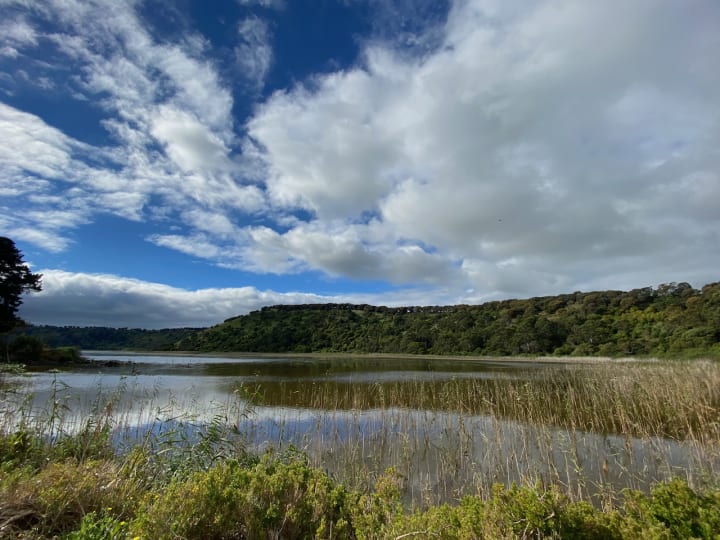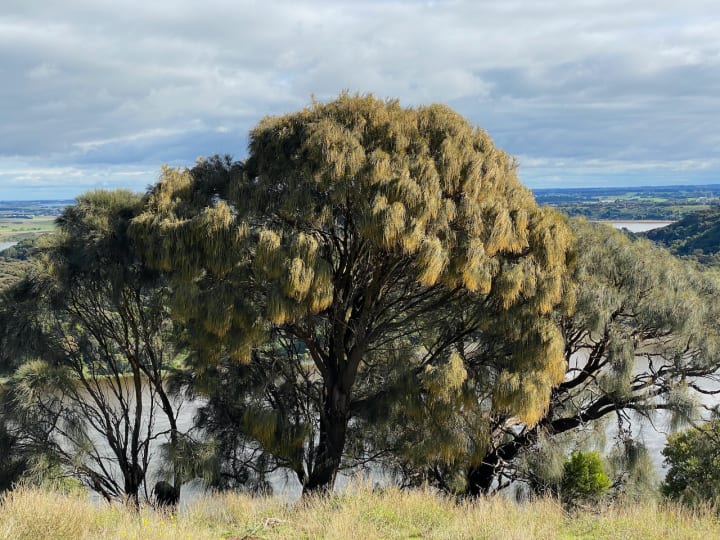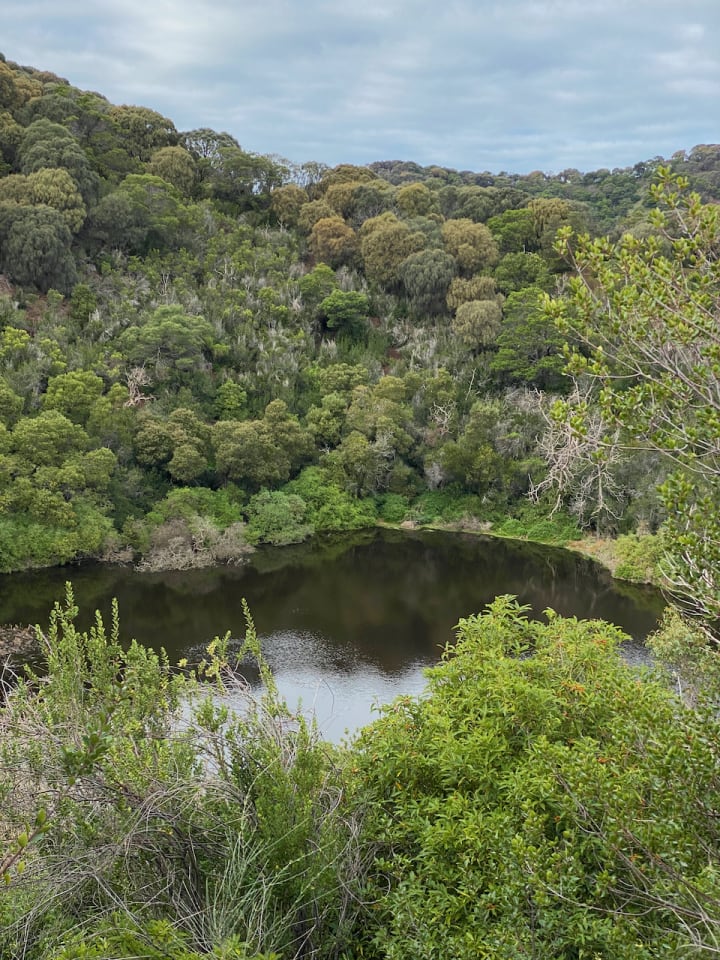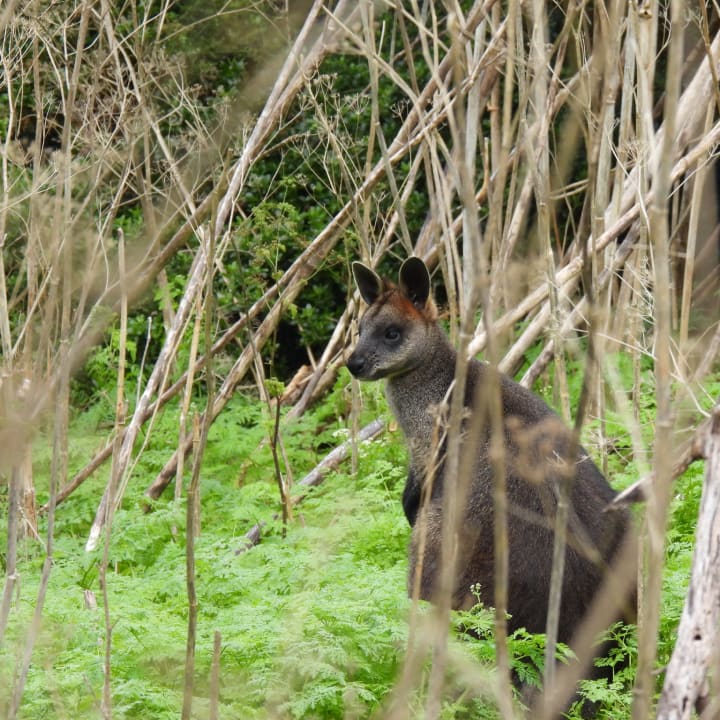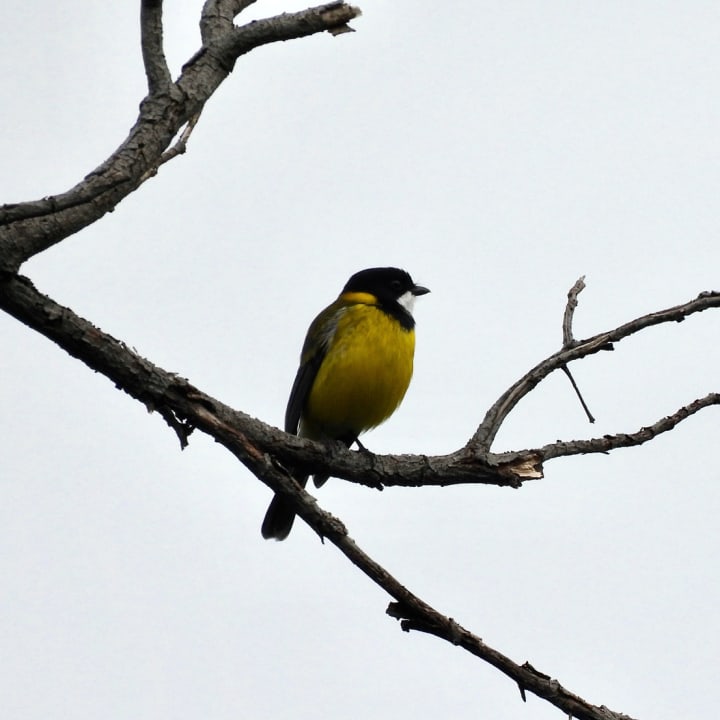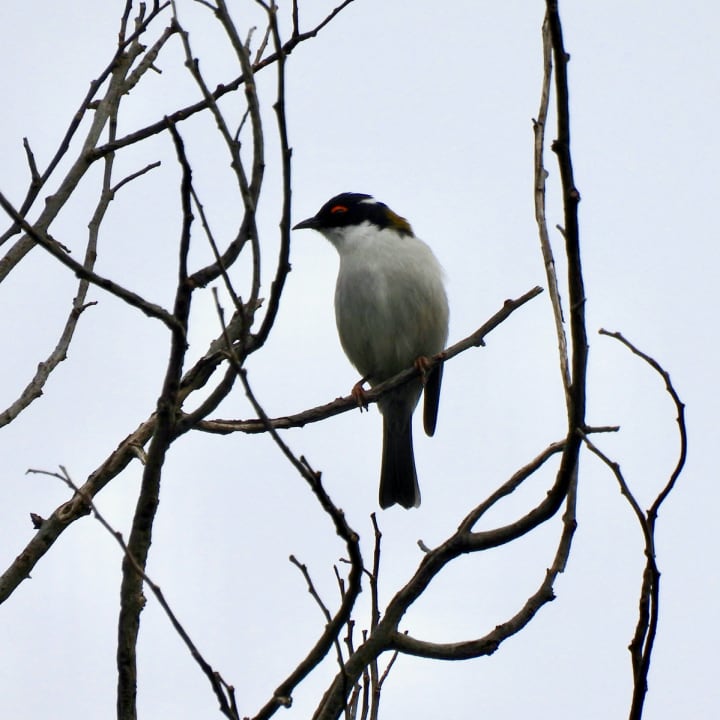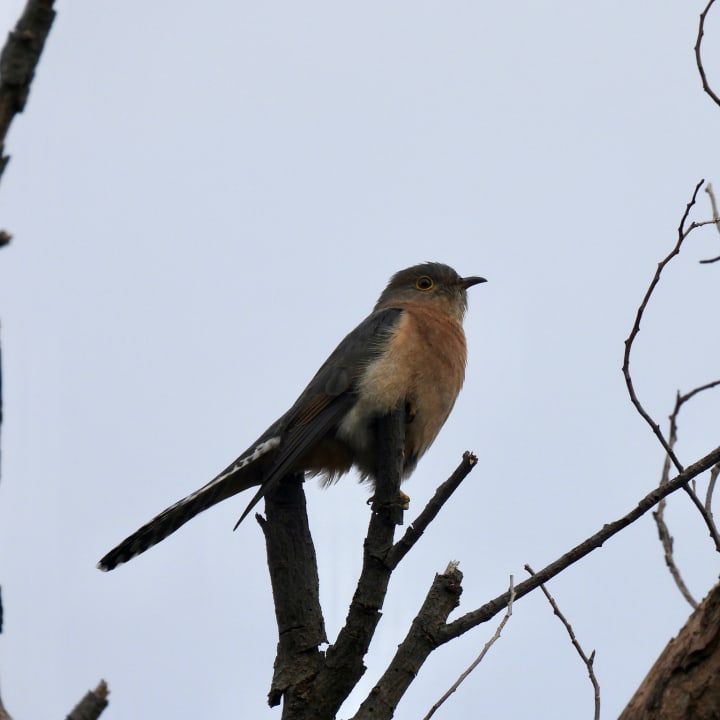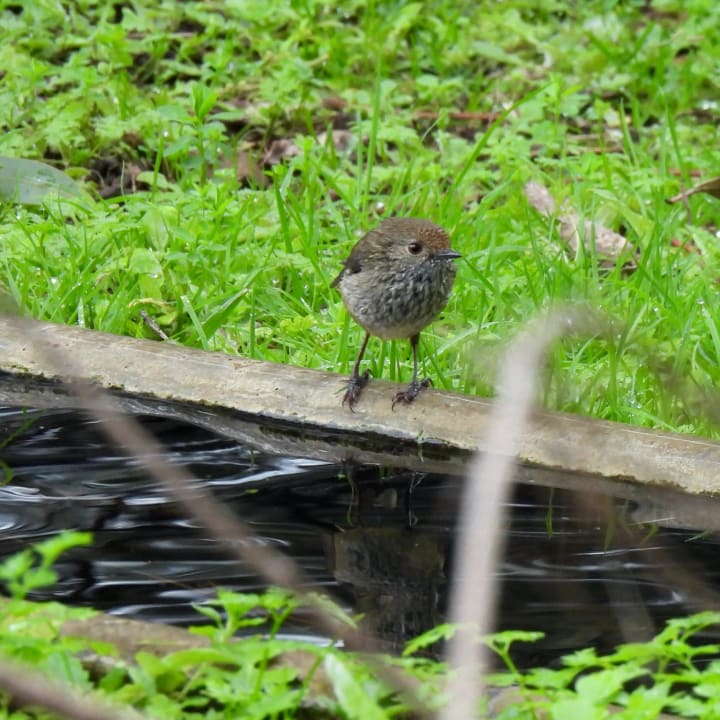 The park offers a range of short hiking trails, not physically challenging for a reasonably fit walker, but full of interest. Some ascend the cinder cone walls obliquely through dense woodland, others meander around the wetlands, plunging through thick reed beds, where boardwalks allow the visitor to explore dry-shod.
Once you are away from the central Visitor Centre and picnic area, the wooded slopes seem to draw in protectively. Peace descends on you, and it is easy to believe that you are alone in this quiet haven.
---
It was not always like this. Before Europeans came to this area, Tower Hill was dominated by Manna Gum woodland with a grassy understory.
The area was largely ignored by early Squatters: as pastoralists they preferred the open plains to the dense vegetation supported by the crater's rich volcanic soil.
Thus in the early 1850s the volcanic ecosystem was still relatively untouched. Local landowner James Dawson commissioned the Viennese landscape artist and botanist Eugene von Guerard to capture the scene in 1855 in his painting 'Lookout'. This was to be an invaluable pictorial record for later rehabilitation.
Visiting in 1857, James Bonwick, an educational inspector, wrote:
A stroll among the giant ferns of the valley … a ramble among the cones and craters … almost tropical reeds rustle in the breeze … leafy shrubs and trees form delightful bowers and alcoves …

Bonwick, James: Western Victoria, Its Geography, Geology, and Social Condition, 1858, p.77
However, clearance of the crater rim and slopes was already gathering pace, as Crown land was parcelled up and sold off to small farmers from 1850 onwards. The bushland was cleared and burned to make way for beet and potato fields. Later came quarrying and farming within the craters, drainage of the wetlands and the construction of farm cottages on the islands.
There was early effort to preserve some of the land for public recreation, managed by the Acclimatisation Society of Victoria. This society promoted the introduction of non-native species with the hope of their acclimatisation and adaptation – hardly a good custodian for a rich indigenous ecosystem.
Still, the aim was to preserve the area's scenic and recreational values. Unfortunately, it seems to have met with little success. In 1891 James Dawson, now 85, was pained to write:
On visiting the scene later I was amazed and disgusted to find everything altered, the fine trees on the cones and in the craters of the island all gone excepting half a dozen or so.

But what a thousand times worse than this ruthless destruction of ornamental timber, the larger portion of the lake is made into a settling, stinking mud pool of fermenting malarious matters, sufficient to poison the whole neighbourhood and enough to prevent any sensible person settling near it.

Dawson, James: article in The Camperdown Chronicle, 24 February 1891
Serious and sustained attempts at rehabilitation and revegetation commenced in 1961 and are still progressing 60 years later. Early efforts concentrated on re-establishing the dominant tree species and indigenous fauna. The conservation focus now is on returning the understorey grassland and herbaceous layer to its original state, removing bracken and introduced pasture grasses.
---
We visited Tower Hill in autumn (March) when the sheokes were in flower, in subtle hues of orange and brown.
It will be interesting to return at other times of the year and see the passage of the seasons. The park is home to around 160 bird species, so we've only scratched the surface. The Worn Gunditj traditional owners' cooperative runs the beautifully designed visitor centre and offers guided tours.
---
All wildlife photos were taken by my wife Susan (Nikon P950); landscape photos by me (iPhone 11 Pro) © 2021. All rights reserved.
Thanks for reading! You might also enjoy this Aussie nature story:
Nature
I'm an incorrigible banjo player, a fair-weather sailor, a bee keeper, a serial art-and-craft dabbler, a story teller and a blogger at coriobay.blog. By day, I'm a mild-mannered educational author and linguist (PhD German).