Top Destinations you Need Try out This Autumn/Winter Season
2022 is numerologically a lucky year, meaning we can dare to dream big, as our wishes are likely to come true. Is there an idea more exciting than turning to your bucket list and ticking off the destination you've always wanted to visit?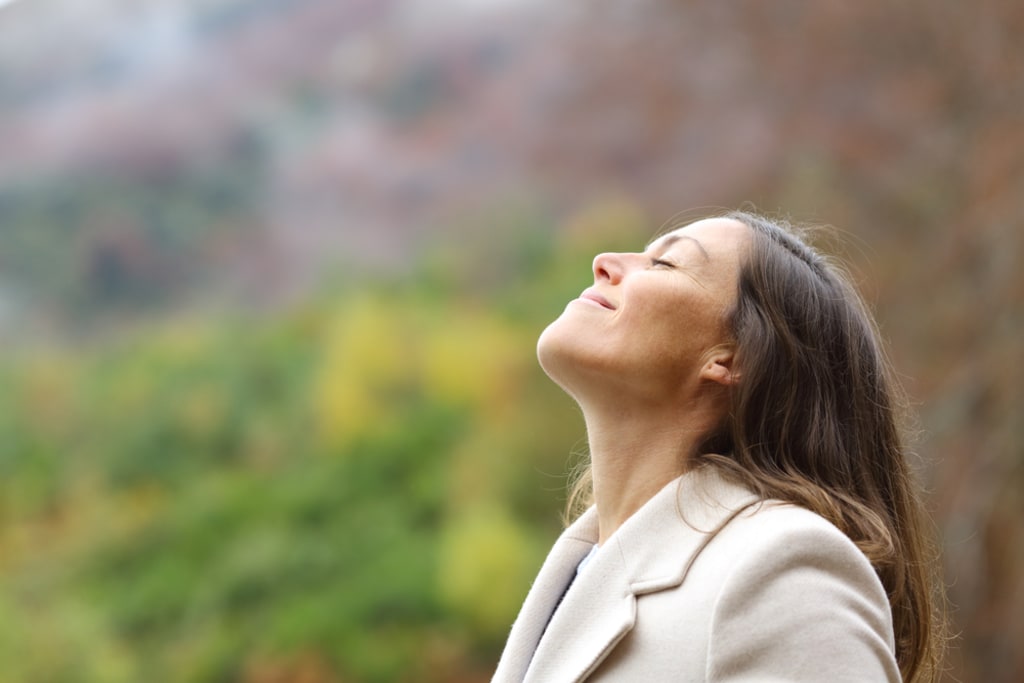 Travellers are embracing their luck, as bucket list adventures are rising in popularity. Here is some destination inspiration from the other wanderers to fuel the holiday of your life.
The lure of bucket list destinations
There is something incredibly enthralling about finally doing that one big thing you've always dreamed of, and 2022 is the perfect year for it. With the accumulation of savings funds, a longing for a sky-high holiday, and FOMO that trumps thriftiness, it's no surprise that travel bookers are showcasing a keen interest in extravagant, long-haul getaways, mainly in the Southern Hemisphere, for this autumn/winter.
And they're also going big in terms of their spending. The Association of British Travel Agents' (ABTA) Travel in 2022 report shows that 46% of travellers expect to spend more money on their holidays in 2022 than the year before.
Ben Casey, founder of Out of This World Travel in Solihull, commented: "People are booking real 'bucket list' trips. They are splashing out on once-in-a-lifetime vacations to long-haul destinations. This is 'revenge travel'." Taking on the concept of 'revenge spending' developed in the 1980s after the economic resurrection of China, 'revenge travel' is the post-lockdown to spend money on vacations. Casey's travel company has already received double the enquiries and bookings in the first period of 2022 compared with the previous year.
Never-ending sunshine in Florida
One of the top destinations for holiday bookers in 2022 is the US. 18.1% of Britons are planning to visit the country in 2022 as of August 2021, according to ABTA.
Alongside New York, Florida is one of the most popular destinations to visit in the US. Google search interest for "Florida" has increased from an interest score of 59 during August 22–28 2021 to 94 during August 7–13 2022.
Florida offers constant sunshine, making it a pleasant destination to visit in the autumn/winter when the humidity of the summer fades. There is nothing more satisfying than walking around Miami beach in your high end bikinis bikinis and trendy sunglasses.
Autumn/winter is also when fun festivals, fairs, and outdoor adventures begin across the pristine coastline and beautiful nature landscapes. Tap into the groove of Florida by visiting the Chalk Festival in Venice / the Riverhawk Music Festival in Brooksville, devour more art at Winter Park Autumn Art Festival, and channel those Halloween vibes at the Coconut Grove Pumpkin Patch Festival in Miami.
A Maldivian welcome to heaven
Exotic destinations, such as the Maldives, are on the rise. With its crystal-clear waters and breathtaking landscapes, the Maldives is ideal for the adventure seekers who want to explore the underwater bounty of the ocean, join a dolphin cruise, or indulge in bucket-list dining.
The island is the perfect romantic spot for honeymoons, as it can satiate any love birds' thirst for amour and adventure, especially if their honeymoon plans have been on hold over the past two years.
Many ATBA Members, such as tourism company Kuoni Travel, are also reporting a peak in holidaymakers booking voyages to the Maldives, as they're looking for a trip to remember.
The amazement of the Maldives starts from the point of arrival. There are two ways you can be transferred to the resort – via a seaplane or a speedboat – both equally exciting. The island offers extraordinary sea life, stunning sunsets, and welcoming Maldivian traditions, which make it totally bucket-list worthy.
In September and October, the Maldives is nearing the end of the peak season, meaning you get cheaper deals and fewer crowds, while still enjoying the blazing sun and beautiful weather.
Galapagos: "a little world within itself"
ABTA has noticed an increased interest in lifetime trips, and a voyage to the Galapagos Islands is definitely on the list. Off-the-radar and located remotely from Ecuador in the Pacific Ocean, the Galapagos Islands are not your standard holiday destination.
Nevertheless, the incredibly diverse ecosystem, enchanted volcanic islands, and myriad natural wonders make it an unquestionable bucket-list destination.
The islands have a magnetising power, and Charles Darwin spent 5 weeks and 19 days there in 1835 to form his evolutionary ideas and basis for The Origin of Species. He called the archipelago "a little world within itself", and the reason for this is evident. Tucked away from the rest of the world, the islands are home to incredible flora and fauna that can't be found anywhere else. They are home to 560 species of 180 endemic plants, including cotton plants, the lava cactus, and the candelabra cactus, which exist only in this natural paradise. The animals that inhabit the archipelago are also diverse. Sea lions, giant turtles, marine iguanas, and the famous Galapagos flamingo can all be found there.
So get ready for the adventure of a lifetime and indulge in a range of activities that allow you to discover the Galapagos islands, such as snorkelling, hiking, and kayaking.
Don't wait until 2022 is over to hop on your dream adventure.. This is the time to tick off your bucket list and enjoy the blazing sun!
Sources:
https://psychics-predictions.com/predictions-for-2022-from-numerology/#:~:text=In%20numerology%2C%202022%20will%20be%20a%20Six%20year.,you%20want%20in%20your%20life.%20A%20Harmonious%20Number
https://www.abta.com/sites/default/files/media/document/uploads/Travel in 2022 FINAL.pdf
https://www.uknewsgroup.co.uk/its-the-year-of-revenge-travel-as-travellers-flock-to-book-exotic-trips/
https://www.abta.com/news/abta-reveals-most-popular-destinations-2022-travel-testing-requirements-ease
https://trends.google.com/trends/explore?geo=GB&q=florida
https://pickyourtrail.com/blog/maldives-in-october/
https://www.thetravel.com/best-galapagos-photos-bucket-list-destination/#:~:text=%20These%20Galapagos%20Insta-Photos%20Prove%20It%27s%20A%20Bucket-List,also%20a%20particular%20paradise%20for%20bird...%20More%20
https://cruisetogalapagos.com/galapagos-islands/flora-and-fauna
Reader insights
Be the first to share your insights about this piece.
Add your insights