The beginning of everything.
How much do we know?
Most Scientists agree, that everything that we know and experience around us today from speeding galaxies to ancient gas clouds began approximately 13.8 billion years ago.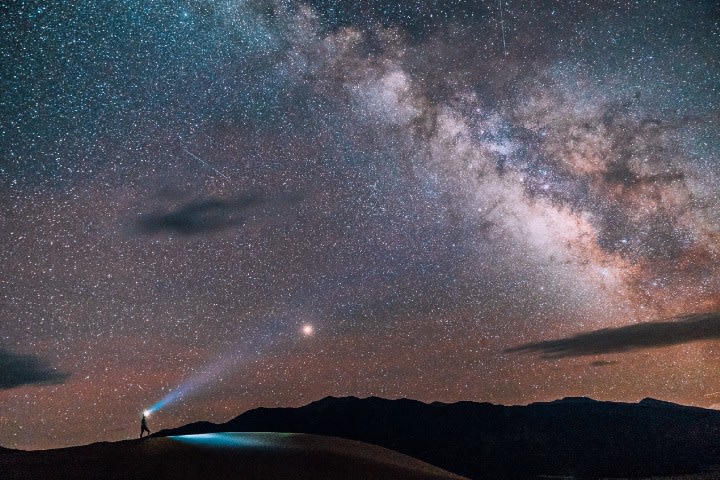 Photo by Josh Gordon on Unsplash.
British spelling.
The information contained in my articles has been gained by reading many books on the subject. I won't pretend to be an expert, but I hope you find my reads interesting.
There is an estimated two trillion galaxies spread throughout the Universe. As you know we live in one called the Milky Way. It is now known for sure that most of the galaxies are speeding away from each other, some reaching speeds of many hundreds of thousands if not millions of kilometres per hour.
That shows us that the Universe is expanding. If you were to reverse that process, all the mass in the Universe would eventually end up packed into a very dense single point, and it is thought that it was from that point 13.8 billion years ago that an enormous explosion or expansion occurred, commonly known as "the big bang" That was the beginning of everything we know and see today, including space and time.
If we use our time scale, then "there must have been a day without a yesterday" If scientists are correct in assuming that time started with the creation of the Universe, then that statement must be true.
The burst of energy produced by the big bang caused an unbelievable expansion of space was it possible that the newborn Universe expanded faster than the speed of light, maybe not, but even at the speed of light the newborn Universe would have grown to 36 million kilometres in diameter in the first minute of its age.
Light travels through space at an amazing speed of almost 300,000 kilometres per second, that is 1,080 million kilometres every hour.
Around 380,000 years after the birth of the Universe, the conditions were right for the first atoms to form, which were mainly the lightest elements hydrogen and helium. It cannot be underestimated how important hydrogen was and still is in the Universe today. It is by far the most common element that is out there in that vast area we call the Universe.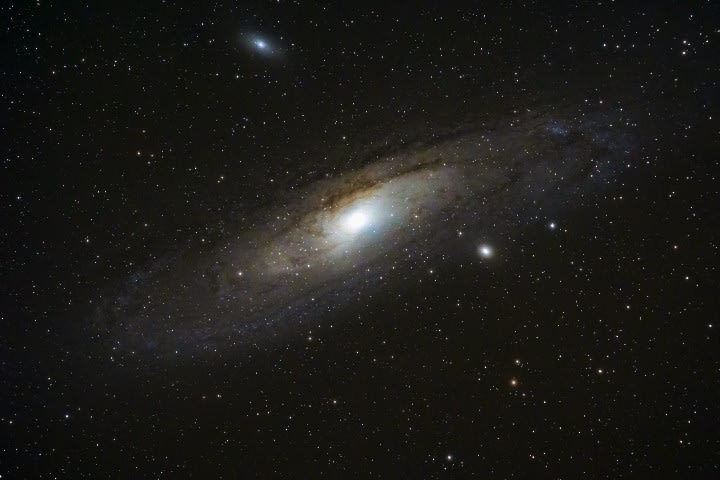 Photo by Bryan Goff on Unsplash.
No planets were orbiting the first stars they would come much later. Stars produce heavier elements through a process called nuclear fusion. Some larger stars can produce elements that go all the way up the periodic table to iron, but that is the heaviest element a star will produce without going supernova.
Some larger stars come to a violent end with a gigantic explosion called a supernova, the conditions in these amazing events can produce heavier elements than iron. Over time these new heavier elements that were blasted far out into space came together to form the first planets, moons and all the other celestial objects that we are so familiar with today.
With these new elements, the Universe could now evolve into a far more complex and amazing place, a place for life.
The Earth is home to millions of species of plants and animals, which brings me to the question, "are we alone in the Universe" it is highly unlikely, but maybe someday we will get a definite answer to that very important question.
..........
We can only imagine what our early ancestors were thinking as they gazed up at the night sky, were they curious as to what the heavens had to hide?
Now it is very different as we have developed sophisticated telescopes and other specialised scientific instruments that are helping to reveal some of the secrets the Universe holds.
..........
Do you find my articles interesting and educational? if you do then please follow the link for more free reads. Regards.
About the Creator
I hope you find some of my articles interesting.
Our highly developed brain has given us intelligence and curiosity, now with the help of sophisticated scientific instruments, we can try and make sense of the Universe and our existence.
Reader insights
Be the first to share your insights about this piece.
Add your insights