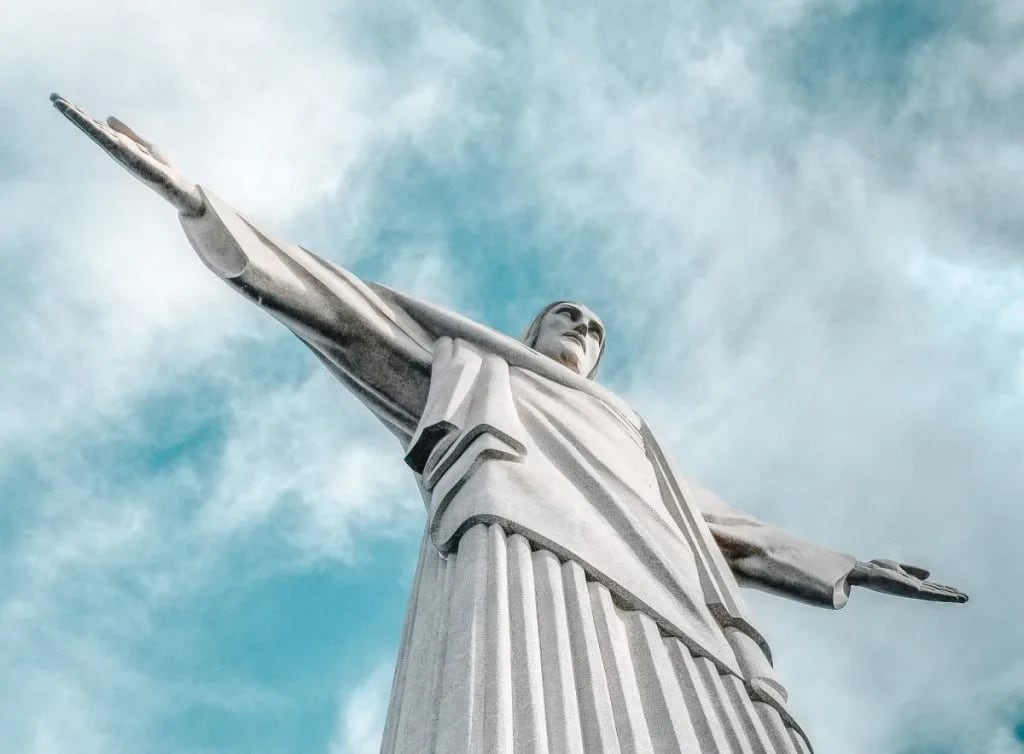 1) RIO DE JANEIRO WAS NAMED AFTER A RIVER THAT DIDN'T EXIST!
This is the number one fun fact about Rio de Janeiro, and also, the first question I was asked while I was traveling in Rio with some American friends, and I think it is a great question, with an even better answer.
Rio de Janeiro means "January River". The fun fact is that it was named by mistake. The explorer Gaspar de Lemos set sail from Portugal in 1501 and arrived at a huge bay in Brazil the following January. Thinking the bay was the mouth of a river, he named it after the month.
2) RIO DE JANEIRO WAS ONCE THE CAPITAL OF BRAZIL
This is a great educational fact about Rio de Janeiro, as some mistakenly think Rio is Brazil's capital, but that honor actually belongs to Brasilia. It hadn't always been that way: between 1763 and 1960, Rio was the top dog (many still consider it the beating heart of Brazil).
3) RIO DE JANEIRO WAS THE ONLY EUROPEAN CAPITAL OUTSIDE EUROPE
Another fun fact about Rio. In times of crisis, drastic measures are needed. So it was with the king of Portugal, Dom João VI. It was 1807 and Napoleon's troops were getting closer and closer to invading Portugal to ensure that the small coastal country surrendered to France.
But that was not exactly what Dom João VI wanted; so he decided to pack up and take his entire kingdom to Rio between 1808 and 1821 when it was safe again for royalty to return home.
After feeling what it was like to be the headquarters of an empire, Rio no longer wanted to go back to the days of old. And Brazil's declaration of independence would take place in 1822.
4) A FUN FACT ABOUT RIO DE JANEIRO IS THAT PEOPLE WHO LIVE IN RIO DE JANEIRO ARE CALLED CARIOCAS
If you visit Rio, you will probably see and hear this word pretty much everywhere. The meaning of the word carioca is "homem branco" (white man).
The word carioca was originally from the indigenous language Tupi-guarani, and this is what they called the Europeans who arrived in Brazil and started to build the city.
5) AN AMAZING FACT ABOUT RIO DE JANEIRO: HERE YOU CAN FIND THE LARGEST URBAN FOREST IN THE WORLD
Besides being a very large city, Rio can also feel like a small town, especially when you suddenly find yourself in the middle of a forest, under a waterfall, or playing with monkeys.
Floresta da Tijuca is the largest urban forest in the world at 33 square kilometers. It has more than 1,600 plant species and more than 350 animal species. In the Park da Floresta da Tijuca, you can visit many sites, including Botanical Gardens, Parque Lage, Corcovado (Statue of Christ), Vista Chinesa, and more.
6) THERE ARE MORE THAN 100 ISLANDS ON THE CITY'S COASTLINE
Rio de Janeiro was undoubtedly blessed by nature. The region has natural beauties, such as bays, lagoons, rivers, and hills that harmoniously join the metropolis, creating a breathtaking landscape.
Its coastline is more than 250 km long and has more than 100 islands. Many of these islands are located in Guanabara Bay or Baia de Guanabara in Portuguese.
7) CHRIST THE REDEEMER IS 1 OF THE NEW 7 WONDERS OF THE WORLD
This is probably a fact about Rio de Janeiro that almost everyone knows!
The most famous attraction in Rio is the statue of Christ the Redeemer. It was chosen as 1 of the 7 Wonders of the World, together with the Colesseum in Rome, and the Taj Mahal in India.
With arms wide open, Christ oversees and blesses the city of Rio. The incredible statue was built in 1931 in celebration of Rio's 100th anniversary, on top of the Morro do Corcovado. It is 30 meters high, and it is the largest Art Deco statue on the planet.
8) CHRIST THE REDEEMER GETS STRUCK BY LIGHTNING EVERY YEAR
The statue is also electric – Owing to its lofty location, Rio's iconic Christ the Redeemer statue is frequently struck by lightning – what was that about never striking twice in the same place?
Most incidents pass without drama, but in 2014 the effigy lost a thumb during a storm. The explanation for the frequency of lightning in the city is the combination of mountains and a great concentration of water which attracts the electric discharges.
The monument Is struck by, on average, two to four rays per year, according to Instituto Brasileiro de Pesquisas Espaciais (The Brazilian Institute of Space Research).
Reader insights
Be the first to share your insights about this piece.
Add your insights